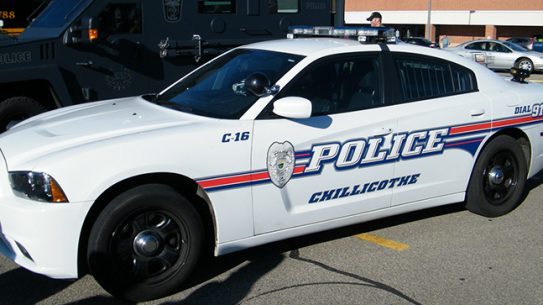 CHILLICOTHE – Police charged a man after finding him staggering in the roadway after an apparent crash.
According to the Chillicothe police department on April 25, 2023, an officer who was patrolling in the south end of Chillicothe reported that he came across a male on South Bridge Street and Seventh Street staggering in the grass median. When the officer approached the male he observed blood on his hand and over his left ear on his head. When asked what happened he told police that his vehicle had broken down on Three locks road, but shortly afterward other officers had come across a crashed truck near Gladfelter paper mill.
During the interview, the male identified as Robert Kidnocker, officers reported the heavy smell of alcohol on his person, when asked he told police that he had, "three Jim Bean and Cokes at a local establishment."
An ambulance was called for Kindnocker and during his care, he became combative with EMS. So much so that they had to secure him to the gurney and then transport him.
Robert was issued a summons for Disorderly Conduct by intoxication, and possibly other charges in the future with investigation.