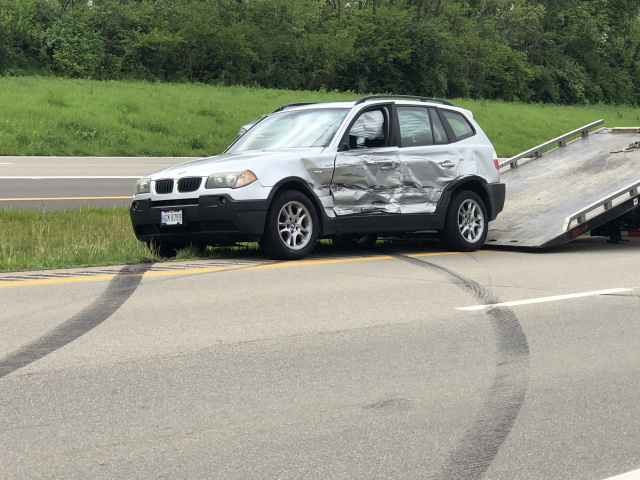 CHILLICOTHE – An accident occurred around 3:30 pm today May 5, 2019 when a truck failed to yield into oncoming traffic.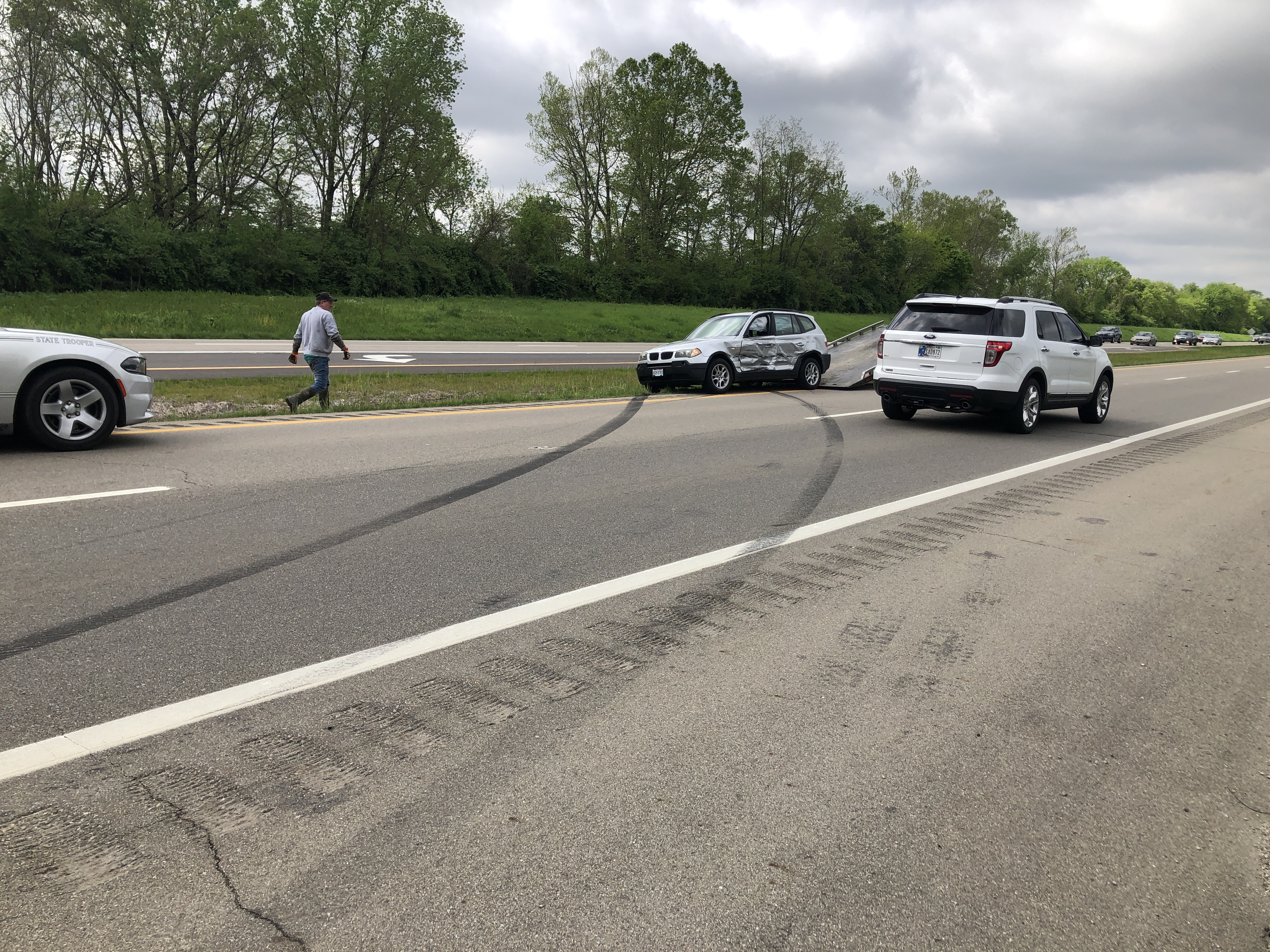 According to State Highway Patrol the burgundy Ford Pickup truck was heading south on 23 when it crossed the intersection to turn on to Blackwater road when she failed to yield to oncoming traffic and made contact with the Silver BMW SUV. The BMW spun out and came to rest in the median in the middle of 23.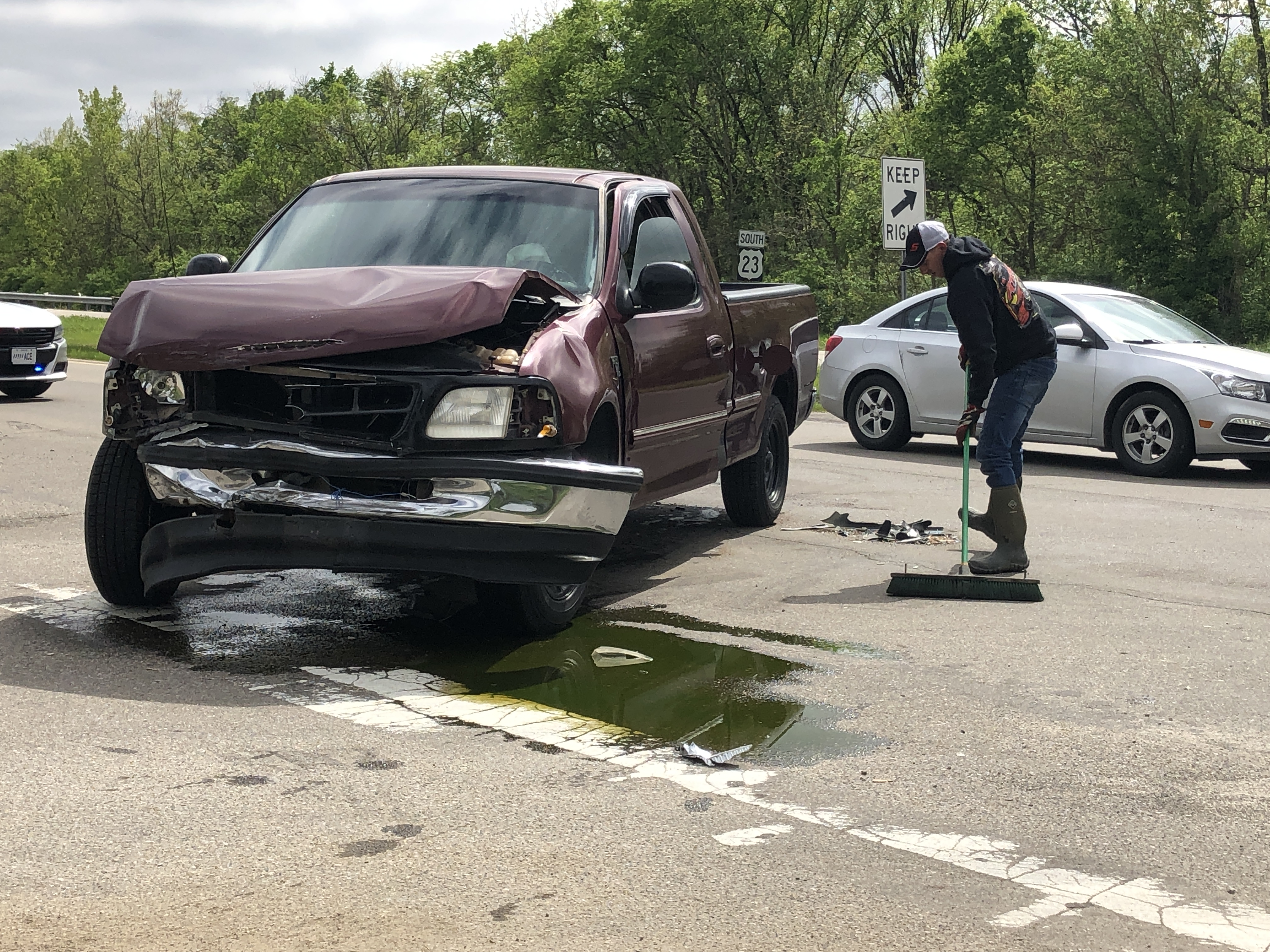 Police reported that only minor injuries were reported, and everyone was wearing seatbelts.  No one was transported everyone was released at scene.
A witness to the accident told Sciotopost that after the accident two individuals from the burgundy Ford got out of the vehicle and left before police arrived.  One was left the driver of the Burgundy Truck and one person in the BMW. The Driver of the truck was sited for the accident.