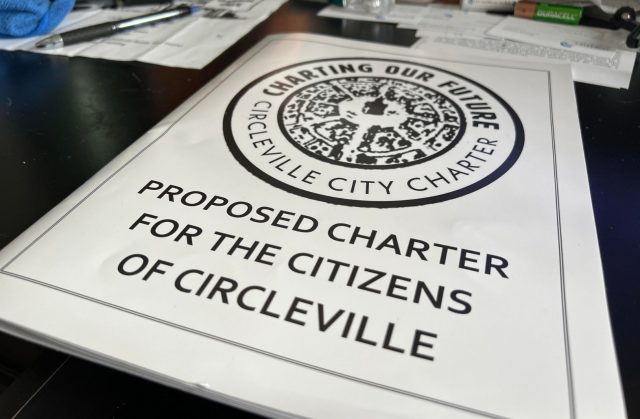 CIRCLEVILLE – Several residents have reached out about information on the Charter and if had been removed from the ballot or if citizens were voting on it.
Here's what happened: The Circleville City document that will be voted for on August 2, 2022, was accepted by City Council from the charter commission on April 19th. Part of the ordinance was that the city would be responsible for sending the charter document to Circleville residents prior to voting, all of those things have happened.
Here's where the confusion came in: Circleville City Mayor Don Mcllroy sent an email to City Council concerned with the Charter because it had discrepancies from the original charter document passed on April 19th. The document that has been agreed with the council to contain several pages of PRO bias language "for" the passage of the Charter. In this email Mayor, Mcllroy asked for Council to remove the Charter from the ballot because of this possible legality.
Here's what happened: During the 7/19/22 City Council meeting the email was brought up by Council and the mayor was asked to publicly speak on the contents of his email. After his concerns were voiced, several council members disagreed with the mayor.
Barry Keller President of the Council went on record after the discussion and said that he did meet with the Mayor and discussed his arguments to the charter and, "we left me agreeing to disagree."
After the discussion between Council and Mayor, Councilman Keller reported that he felt that he, "didn't see a wrong booklet, or something wrong with how distributed and when it was received. I thought it was a completion of the requirements by law to get that in the hands of the voters by the deadline, and that was accomplished."
Council reported that they would not remove the Charter from the election and the people have to vote and speak where they stand on August 2 or early voting. You can watch the exchange below