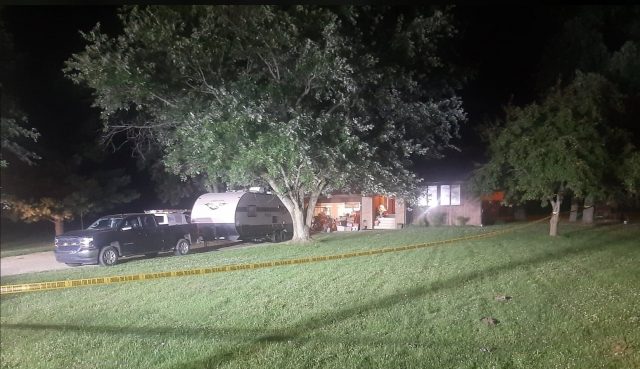 Pickaway – One person has been shot with a gun and killed around 11:40 pm on Sunday in a home in the 10500 block Thrailkill road in Orient
According to Pickaway Sheriff's Department, on July 24, 2022, at 11:38 PM the dispatch center for the Pickaway County Sheriff's Office received a 911 call from 10565 Thrailkill Road. The caller stated a male had broken into the house and had been shot by the resident. Deputies responded along with
assistance from Commercial Point Police Department and the Ohio State Highway Patrol.
Upon the Deputies' arrival, a male was found to be deceased inside the home. The Ohio Bureau of Criminal Investigation (BCI) was requested to the scene for assistance. Sheriff Hafey would like to thank Commercial Point Police Department, the Ohio State Highway Patrol, Scioto Township Fire and
BCI for their assistance with this incident.

The incident remains under investigation by the Pickaway County Sheriff's Office and BCI
The identity of the man is being held until later