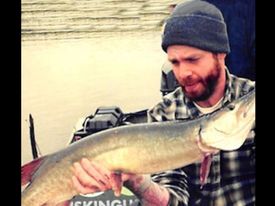 Ethan M. Sams, 30, of Chillicothe, died 9:04 a.m. Monday, April 5, 2021 in the Adena Pike Medical Center unexpectedly.
He was born October 22, 1990, in Chillicothe, Ohio, to Michael and Sonya Blair Sams.
     Surviving are a sister, Mika (Chris) Gee, of Chillicothe; paternal grandmother, Carolyn Sams, of Chillicothe; maternal grandparents, Bill and Jan Stansberry, of Chillicothe; nieces, Delilah and Rylie; nephews, Aidan and Chris; and numerous aunts, uncles and cousins.  He was predeceased by his paternal grandfather, Robert Sams and an aunt, Robin Sams.
A private viewing will be held for family. There will be no funeral services. Arrangements are under the direction of the WARE FUNERAL HOME.
You may sign his online register at www.warefh.com
To send flowers to the family or plant a tree in memory of Ethan M Sams, please visit our floral store.