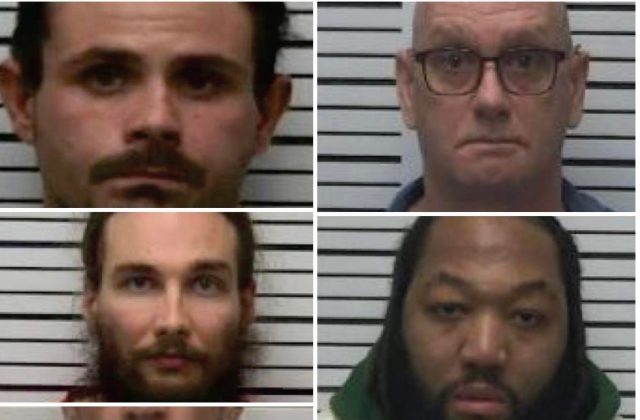 OHIO – Law Enforcement has taken four inmates into custody after they escaped from a Missouri jail Tuesday according to a press release
Around 9:30 p.m., OSHP conducted a traffic stop in Fairfield Township. While troopers were speaking to the four car occupants, they were identified as four of the five inmates whom a BOLO (Be On the Lookout) had been released for.
Butler County Sheriff reported in a press conference that they men were traveling in a Kentucky-tagged vehicle that was stolen.
Ohio State Highway Patrol reported that after a short pursuit the car stopped and the inmates fled on foot, this launched a large search of the area for these dangerous individuals.
30-year-old Aaron Wade Sebastian, Kelly McSean, 50, 37-year-old Lujuan Tucker, and 26-year-old Dakota Pace were arrested.
The suspects have had serious charges in the past that include rape of a minor, assault, sexual assault, and Theft of motor vehicles.
All four escaped Missouri inmates have been booked at the Butler County Jail. The fifth escaped inmate was previously apprehended Wednesday in Missouri.
The suspects are facing escape charges along with other charges in Ohio.