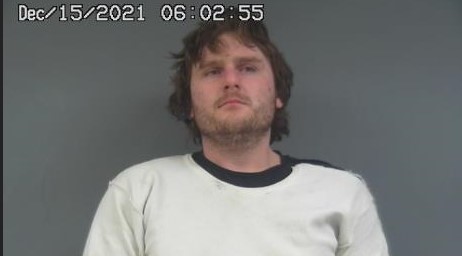 ROSS COUNTY – A man who didn't return to jail after a medical furlough on December 23 has been caught in Ross County.
Chancellor Krebs, 28, who was originally charged with a contempt charge, but has a long criminal history.
When Krebs didn't return Highland County Sheriff filed escape charges against him.
On Tuesday he was caught in a traffic stop in Ross county after a report of a stolen truck. He was taken into custody with no incident according to law enforcement.
Krebs was charged with ESCAPE, POSSESSION OF DRUGS – HEROIN, POSSESSION OF DRUG ABUSE INSTRUMENTS, THEFT (2)
He is currently housed in Highland County sheriff jail.