Fayette County – A woman man was flown by helicopter to Columbus Hospitals after being found inside a burning home on Saturday.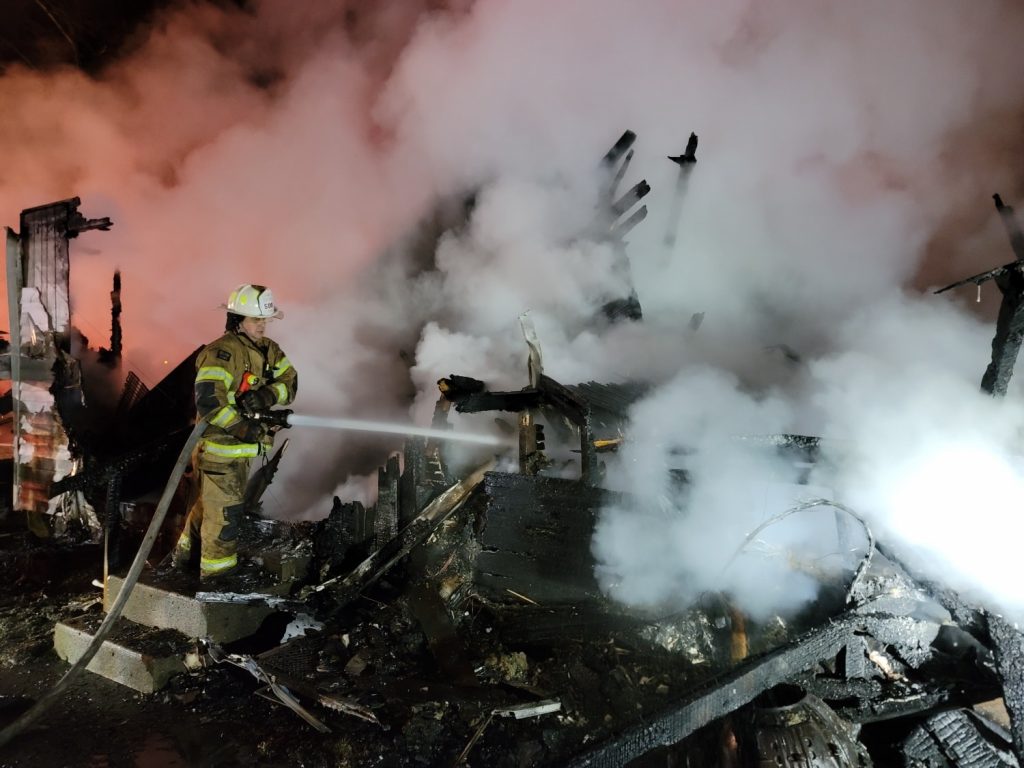 The report of the fire came in around 9 pm on Feb 19, 2022, when crews arrived on the scene on Upperjamestown road, they found a structure that was mostly engulfed. A quick search through the home found an elderly woman who was suffering from smoke and burns.
The Fire department called for an emergency medical helicopter due to the health condition of the woman.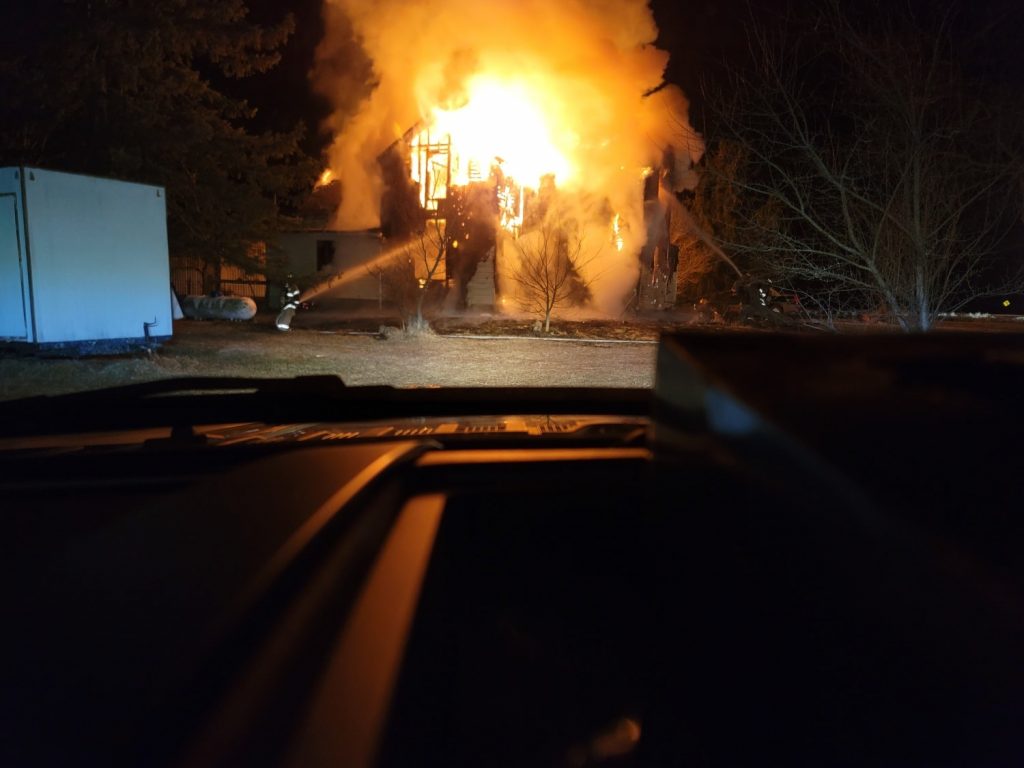 After saving the man Fayette County EMS, along with mutual aid from Washington C.H. FD, Wayne Twp. FD, Concord Greene FD, Sabina FD, Silvercreek FD, Medflight, Fayette EMS, Sheriff's office, and Box 65.
Over 35 members were on the scene for a residential structure fire in the blistering cold. 5 hours of on-scene time and about 75,000 gallons of water.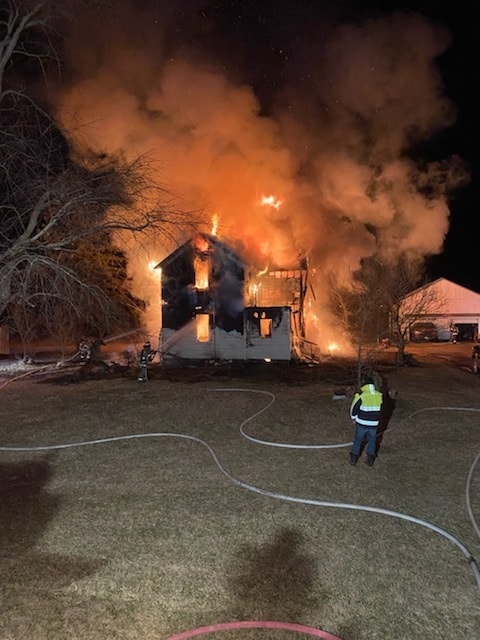 The cause of the fire is still under investigation