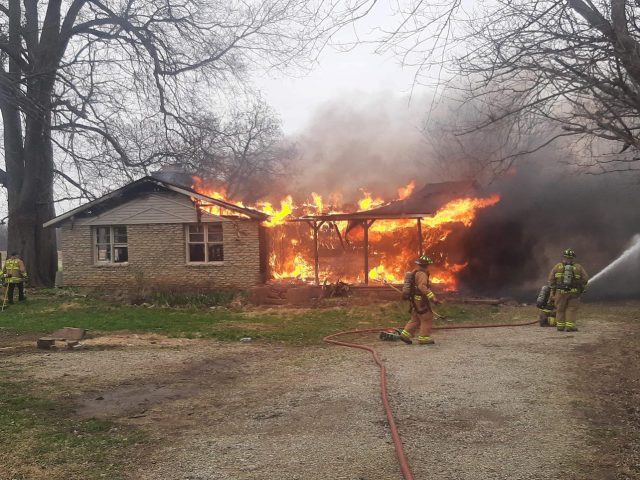 PICKAWAY – A home that was unoccupied went up in flames this morning but it wasn't the first time the fire department had been to the location to put out a structure fire.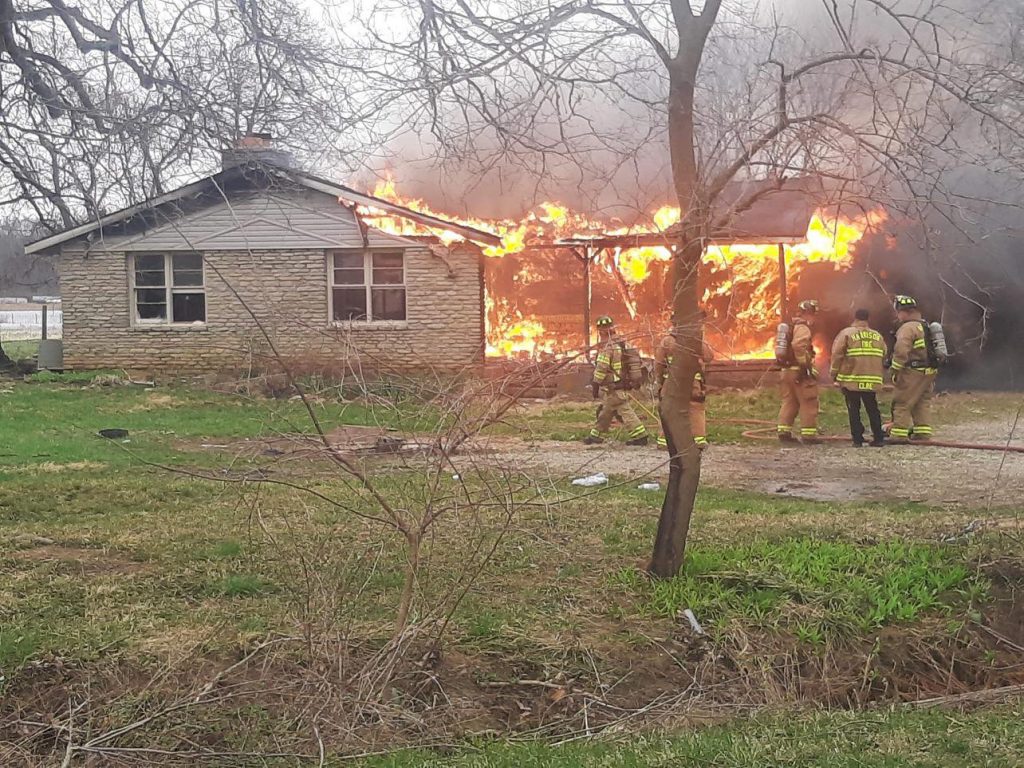 Almost a year to this date, on April 1, 2021, local fire departments were called to the scene of an occupied structure fire at 17900 London road Pickaway county, the fire department was able to contain the fire and save some of the structure, but there was massive damage inside. Since then the location has set empty.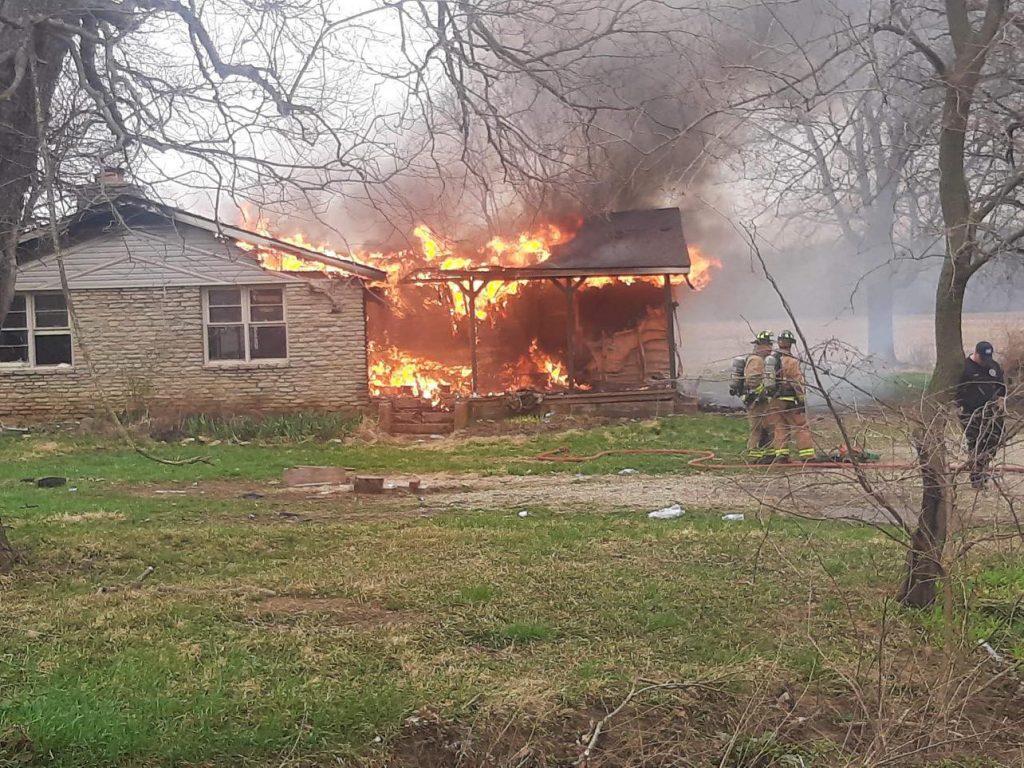 Yesterday around 4 pm Pickaway County Sheriffs' office received a phone call from a man that was announcing that he was going to burn a shed on the property of the burnt structure. The sheriff's department told him that they could not allow him to do that due to the red flag warnings and high winds could spread the fire to the fields.
Shortly after that call, Pickaway sheriff and fire departments were sent to the same location on a call of a structure fire, when emergency forces were heading to the scene they were canceled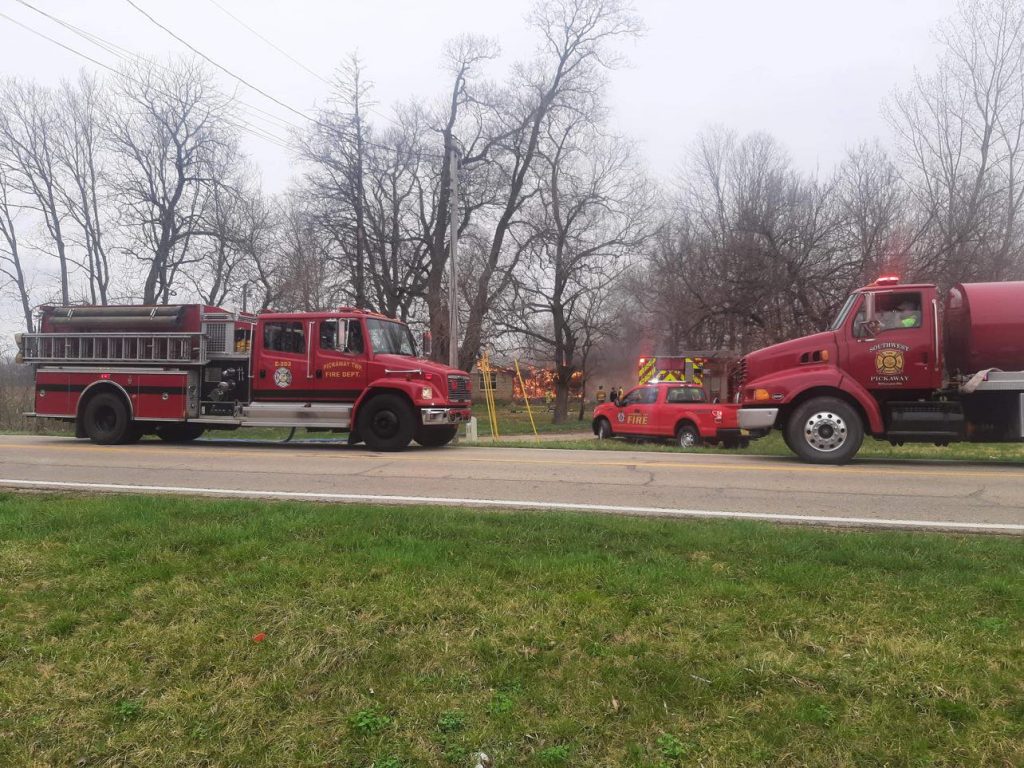 Around 6 am this morning March 30, 2022, the fire department was called again to the same location again for a structure fire. Fire departments Southwest Pickaway Fire and Harrison fire arrived on the scene and put the structure fire out.
Around Noon today, the department was called out again to the same address to fight a fully involved structure fire again. This time the department did allow the fire to "burn itself out"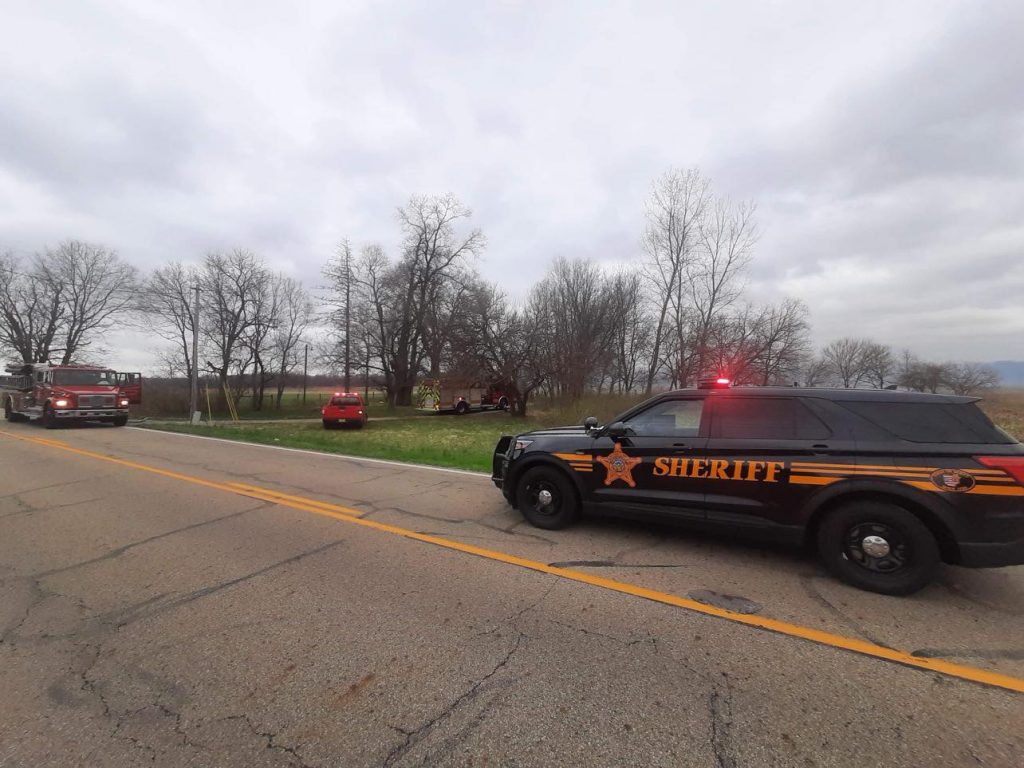 Pickaway Sheriff's department investigators arrived on the scene shortly afterward to start an investigation.
No one was hurt in the fire.