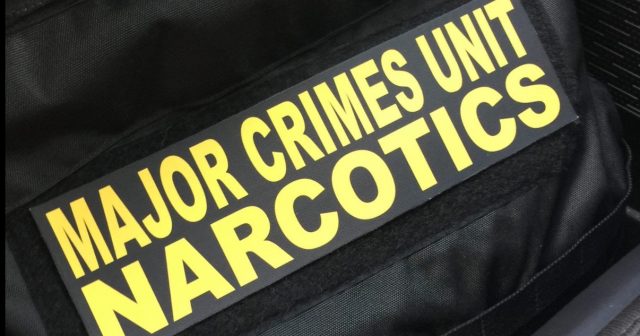 The Logan Police Department in conjunction with the South Central Major Crimes Unit conducted two drug interdiction operations within the City of Logan in the last several weeks. A total of twenty-two (22) traffic stops resulted in eleven (11) felony arrests. In addition, $3002.00 in cash was seized and four (4) handguns were recovered.
Charges resulting from these arrests include:
Felony Drug Trafficking, Felony Drug Possession, Possession of Drug Abuse Instruments, Felonious Assault on a Peace Officer, Fleeing and Eluding, Weapons Under Disability, and numerous parole and probation violations.
Drugs seized:38.4 grams of Methamphetamine17.4 grams of Fentanyl16.25 grams of cocaine21 Percocet Pills Digital scales and various drug paraphernalia items
"These interdiction operations directly impacts the quality of life in our community. It is a direct result of a collaborative effort between the South-Central Ohio Major Crimes Unit, its Law Enforcement partners, and the community."
The Major Crimes Unit is a collaborative Law Enforcement Ohio HIDTA Task Force which includes the Fairfield County Sheriff's Office, Lancaster Police Department, Pickerington Police Department, Logan Police Department, , Pickaway County Sheriff's Office, Circleville Police Department, Athens Police Department, Athens County Sheriff's Office, Ohio University Police Department, Ohio National Guard Counter Drug Program, Ohio Bureau of Criminal Investigation, Ohio Department of Public Safety's Ohio Narcotics Intelligence Center, and the Fairfield, Hocking, Athens, and Pickaway County Prosecutors Offices.If you see suspicious activity or believe drugs are being used or sold in your neighborhood, please contact the Major Crimes Unit at 740-653-5224 ext. 3, your information can be anonymous