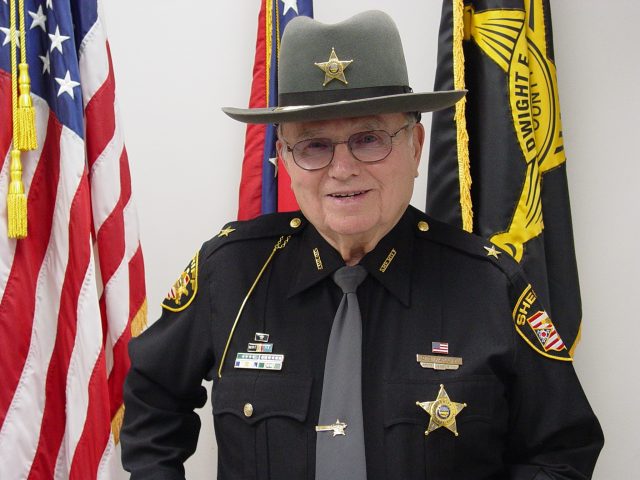 PICKAWAY – Three years ago former Sheriff Robert B. Radcliff informed the county that the longest-running Sheriff in the country and his father had passed away on May 6, 2020.
Sheriff Dwight E. Radcliff served as the 37th Sheriff of Pickaway County from 1965 until his retirement in 2013. At the time of his retirement, he was the longest-serving sheriff in the United States having served 12 consecutive terms (48 years). He is a second-generation sheriff having served as a deputy sheriff for his father for seven- and one-half years, serving a career total of 55 ½ years in law enforcement.
Three years later a collection of his life as sheriff has been on display at the Historical & Genealogical Libray here in Circleville. Located at 210 North Court Street, the collection covers almost an entire room.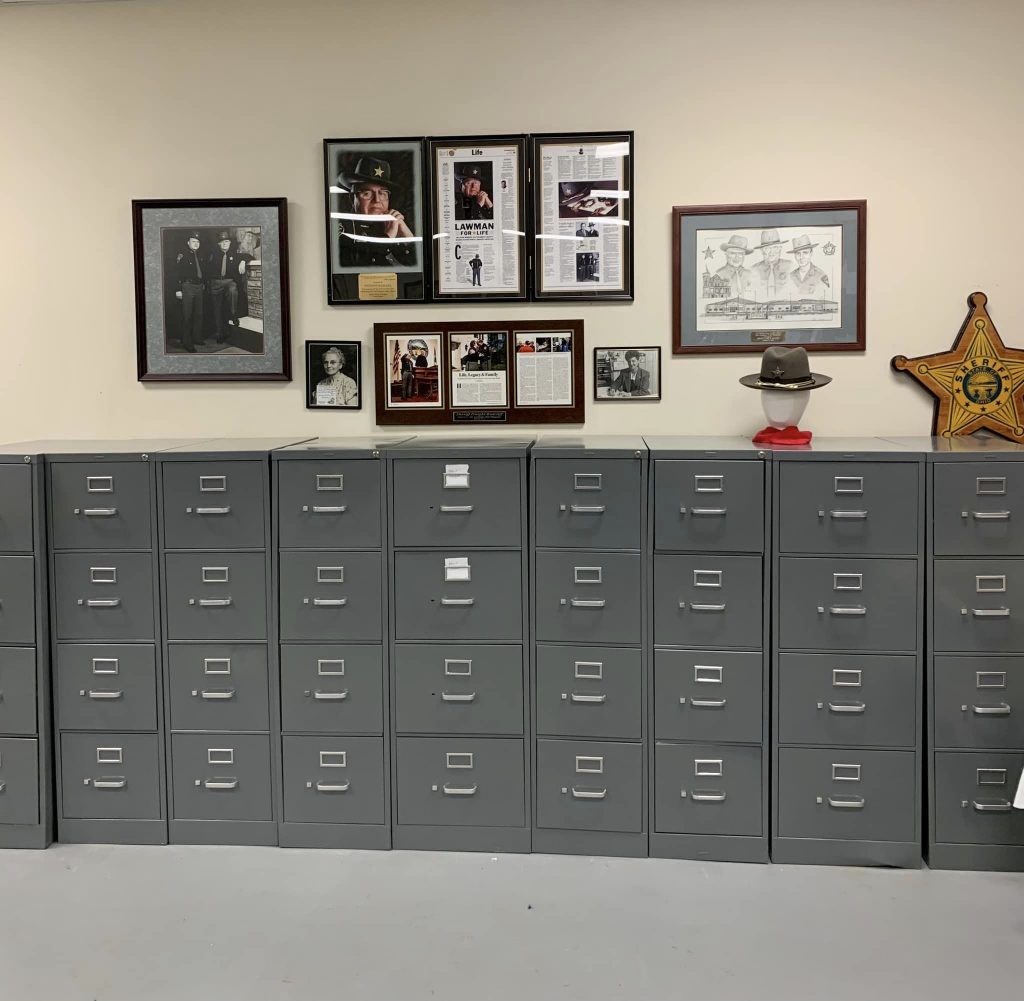 In the collection, you will find photos, badges, sheriff outfits, handcuffs, and stories of being part of the sheriff of Pickaway County for over 50 years. Library Hours: Tuesday – Friday  1:00 p.m. – 4:00 p.m.