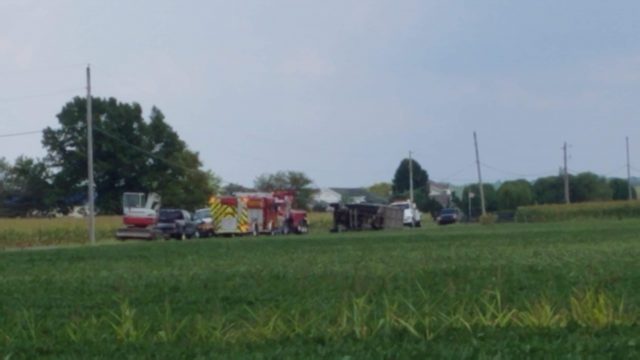 ASHVILLE – A dump truck flipped on its side around 1 pm today at the 4300 block St Paul road.
According to police the driver sustained injuries but was outside the vehicle when police and emergency crews arrived. The vehicle also was reported to be leaking fuel. There were no other injuries.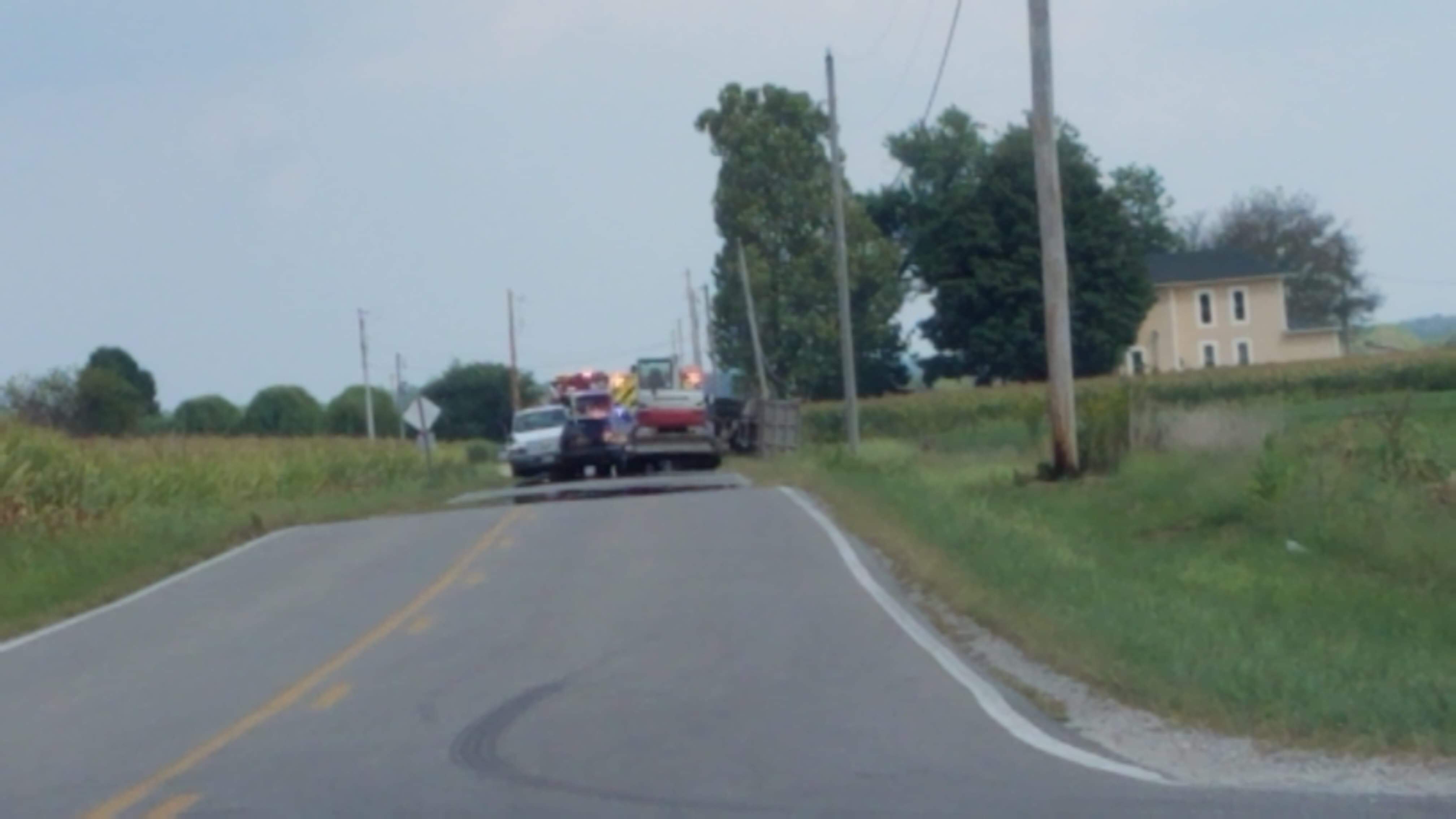 Now two hours later the dump truck is still in the same location with crews on the scene trying to figure out how to remove it.
UPDATE: A heavy duty tow truck is now on scene.