Pickaway County – A man who was busted in the Walmart Parking lot after an alleged overdose has been sentenced to years in prison
According to the Pickaway County sheriff's office on August 29, 2020, at 1:28 PM Corporal Stephen Harger was dispatched to Row 1 at the Wal Mart parking lot, at 1470 South Court Street Circleville, Ohio on a possible drug overdose. The caller advised the alleged overdose suspect was in a black Ford hatchback. When Corporal Harger arrived on the scene he located the vehicle in question. Two males were exiting the vehicle at the same time Cpl. Harger exited his cruiser. The two males were identified as Michael L. Salters 30 years old of Columbus, Ohio, and Ronald D. Dalton III 32 years old also of Columbus, Ohio.
Michael Salters was found to have a warrant out of Fairfield County Sheriff's Office.
Upon search of Michael Salters, Corporal Harger located a large bag in the left cargo pocket of his shorts. Inside the bag was over 70 grams of suspected methamphetamine, over 16 grams of suspected black tar heroin, over 5 grams of suspected fentanyl, and 30 325mg- Of oxycodone. Michael Slater was in possession of over $650 cash.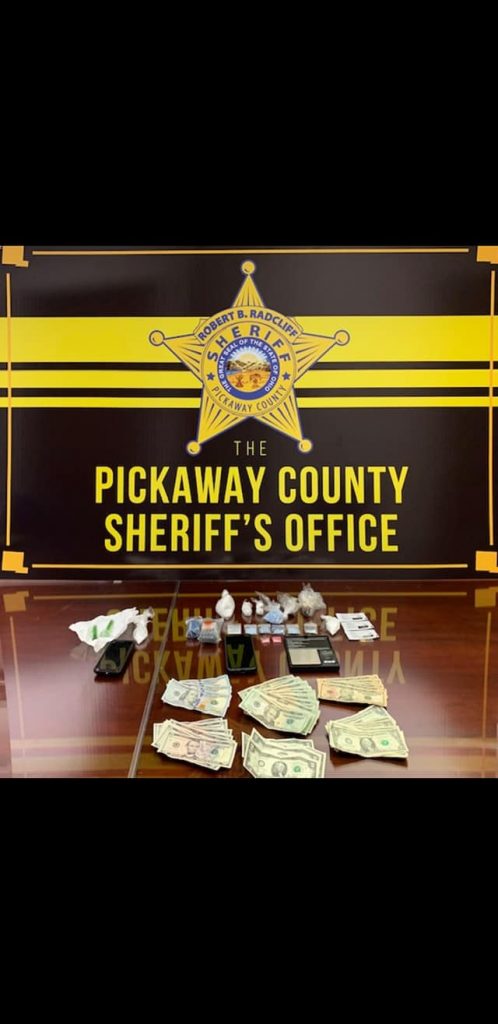 Ronald Dalton III was detained at the same time for investigative purposes. Officer Merit and Officer Speakman from the Circleville Police Department arrived on the scene to assist Corporal Harger.
Corporal Harger deployed his K9 partner Joris for a free air sniff around the vehicle, where Joris alerted and indicated the odor of narcotics coming from the vehicle. Upon search of the vehicle, Corporal Harger and the Circleville Police Officers, located additional suspected methamphetamine, 145 Xanax pills, scales, and other drug paraphernalia items.
Michael Salters, 32 of Columbus Ohio was in court today and was found guilty of Aggravated Trafficking in Drugs, and Trafficking in Heroin he was sentenced to 6 to 9 years in prison for his crimes.