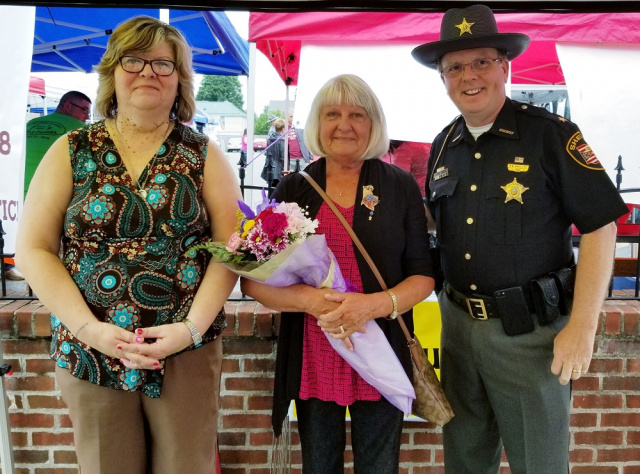 By SUBMITTED
CIRCLEVILLE – When Monette Hopkins lost her daughter in a car crash in December of 2016, it was a devastating blow. It was made even worse when she discovered the tragedy wouldn't have happened if the friend she was riding with had not been driving impaired.
Sabrina Briggs was 38 years old when she lost her life. She is one of eight people in the past three years killed in Pickaway County crashes involving impaired drivers, according to the Ohio State Highway Patrol.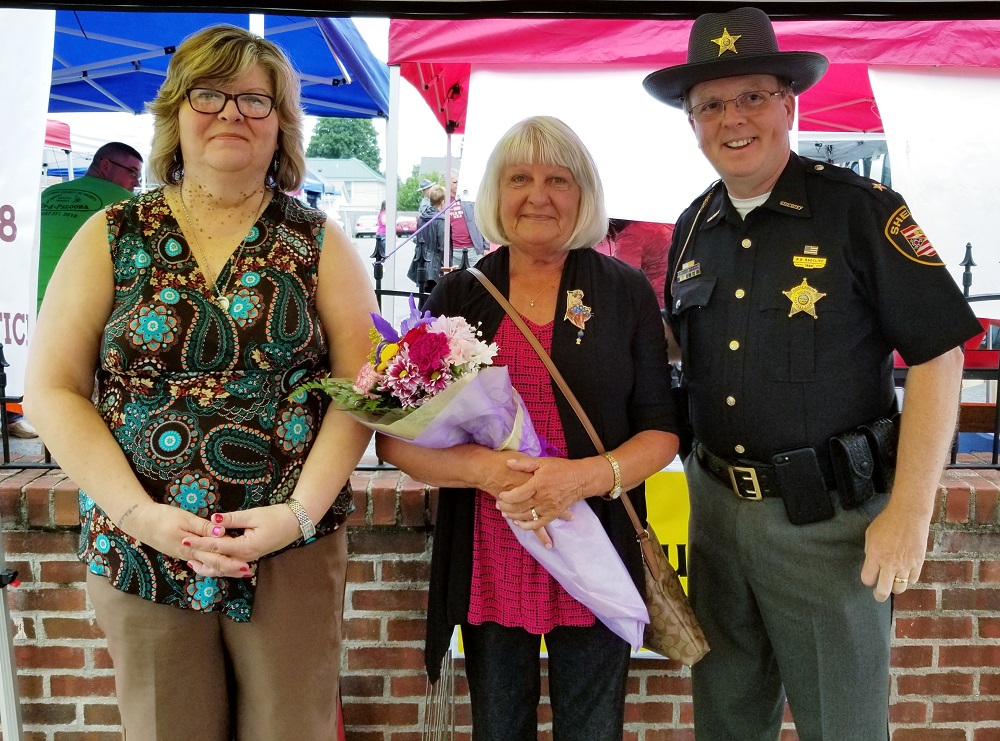 Sabrina's story should not have ended that day on U.S. Route 23, and Monette is determined to keep her memory alive and use her personal tragedy to prevent it from happening to anyone else. That was her message
on Saturday
at the annual Drive Sober or Get Pulled Over kick-off event hosted by Safe Communities of Pickaway County.
"I don't want her death to be in vain," Monette said. "If I can help one person from getting behind the wheel, it will be worth it to stop someone else from suffering through this."
Monette also knows first-hand that Drive Sober covers much more than alcohol. The driver that killed her daughter was not drunk at the time on the crash, but she was severely impaired by cocaine.
"She shouldn't have been behind the wheel," Monette told guests at the event held at the Pickaway Farmers Market. "Just because you think you're OK, you're not. Don't ever get behind the wheel driving, don't ever use machinery, anything like that, if you're on any kind of drugs or intoxicants."
With the opioid epidemic throughout the country and problems with heroin and the illegal use of prescription drugs, impaired driving is even more of an issue, according to Sheriff Robert Radcliff, Pickaway County Sheriff's Office.
"Alcohol is always going to be an issue," Radcliff said at
Saturday's
event. "But there's a lot more to being impaired than that person going to the bar down the street and having too much to drink. It doesn't even have to be illegal drugs, either. It can be people who don't take their prescription medication properly, and that can make them impaired behind the wheel."
For part of
Saturday's
Drive Sober presentation, Monette also wanted to thank the Sheriff's detective who helped her and her family through their loss during the investigation and trial. Though Detective Sgt. Bill Crooks passed away just three weeks before the conviction, his wife, Judy Crooks, and other family members attended the event.
"He worked tirelessly for us," Monette said, presenting Mrs. Crooks with a bouquet donated by Wagner's Flowers. "He was our savior throughout that year."
The national Drive Sober or Get Pulled Over enforcement period runs through
Sept. 3
.