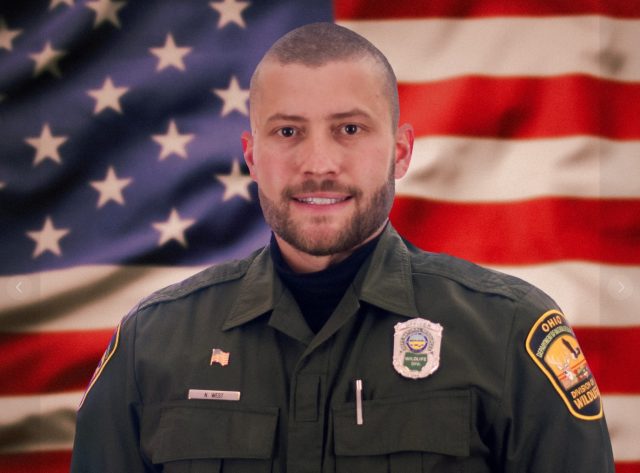 ATHENS, Ohio – Ohio Wildlife Officer Nathan West has been named the district manager for Wildlife District Four in Athens, according to the Ohio Department of Natural Resources (ODNR) Division of Wildlife. Officer West was previously assigned to Wyandot County for the past seven years.
District Four includes 19 counties in southeast Ohio. Officer West replaces Tim Parrett, who retired in December 2022 after serving as district manager for 10 years.
"Nathan's dedication and leadership have made him a vital member of this agency," said Division of Wildlife Chief Kendra Wecker. "I look forward to working with Nathan to keep wildlife conservation at the forefront in southeast Ohio."
"I'm excited to return to my hometown and continue to serve the Division of Wildlife in my new role," Officer West said.
Officer West earned a bachelor's degree in fish and wildlife management from the University of Rio Grande after earning an associate degree in wildlife management from Hocking College. A native of Logan, he graduated from Logan High School and in 2014 he graduated from the Ohio Wildlife Officer Training Academy. Before becoming a wildlife officer, West worked with Columbus Metro Parks and for the City of Columbus Recreation and Parks Department as a park maintenance supervisor.
In his free time, Officer West enjoys sharing his love for the outdoors with others and spending time with his family.