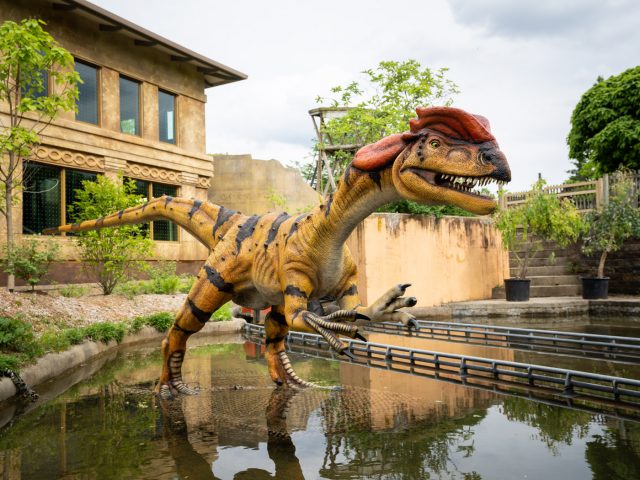 POWELL, Ohio – The ever-popular Dinosaur Island is back from extinction and will open May 27, 2022 at the Columbus Zoo and Aquarium!
Dinosaur Island transports guests 65 million years in the past on a quest to find more than 17 animatronic dinosaurs. Made of steel with urethane waterproof skin, the dinosaurs have eyes that shift, tails that move, mouths that roar, and electronic "brains" that activate and control their movements and sounds. The result is a thrilling experience that is sure to delight visitors of all ages!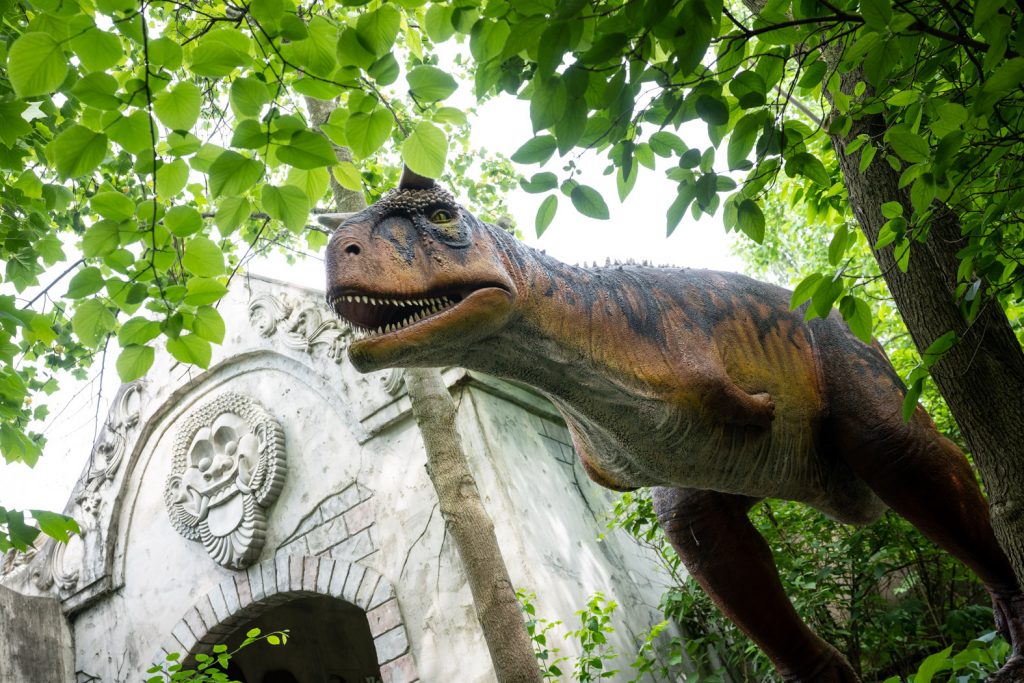 The animatronic dinosaurs arrived at the Zoo on May 2 and were unloaded from trucks by forklifts and cranes. Now that each dinosaur has been successfully placed, they are ready and "roaring" to greet Zoo guests!
Starting May 27 and running through Oct. 30, guests will have the chance to enjoy this expedition by foot path and the boat ride. A special admission ticket is required for entrance and is not included with Zoo admission. Admission to Dinosaur Island is $3 for general admission, $2 for Columbus Zoo members and free for Columbus Zoo Gold members, as well as included in the price of a ZooMore ride wristband. Explorers of all ages will enjoy this adventure, whether they have expert knowledge or are discovering dinosaurs for the first time.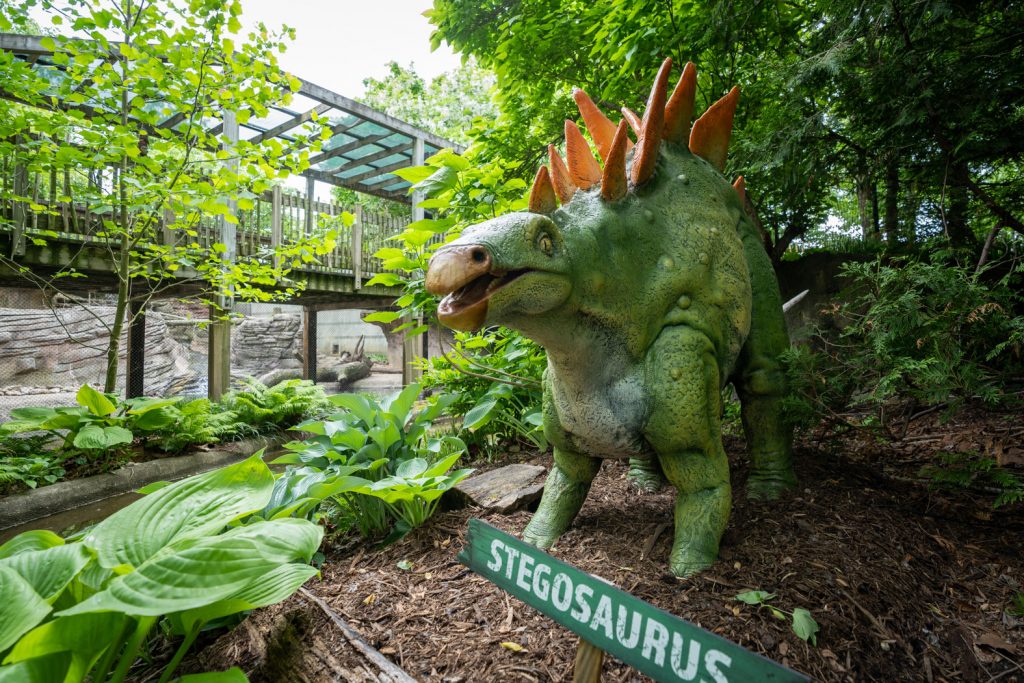 Visitors can spot these 'dino-mite' dinosaurs and more around the island:
· Tyrannosaurus rex: Lived in the late Cretaceous period (approximately 65 million years ago). Name means "tyrant lizard king."
· Megalosaurus: Lived in the middle Jurassic period (170-155 million years ago). First dinosaur to be discovered. Name means "Great Lizard."
· Pachyrhinosaurus: Lived in the late Cretaceous period (76-74 million years ago). Plant eater; named because of a bony plate where similar species commonly had a horn.
· Brachiosaurus. Lived in the late Jurassic period (145 million years ago). One of the tallest dinosaur that ever lived!
· Stegosaurus. Lived in the late Jurassic period (155 to 145 million years ago). Spikes on their tail were used for self-defense.
The dinosaurs were acquired from Billings Productions, Inc./The Dinosaur Company located in Allen, Texas. Billings Productions, Inc./The Dinosaur Company is the leading provider of animatronic dinosaurs for zoos, museums and theme parks in North America. They specialize in producing large, life-size animatronic dinosaurs that can withstand outdoor weather for traveling or permanent exhibits. Billings Productions Inc./The Dinosaur Company is a women-owned, minority-owned, small business with international clients. The company has been sharing incredible dinosaur experiences with the public since 2004. In addition to the dinosaurs acquired from Billings Productions, Inc./The Dinosaur Company, six animatronic, prehistoric creatures were custom made by the Zoo's own Planning team.
In addition to Dinosaur Island, Columbus Zoo guests can enjoy other rides and attractions such as the Sea Dragon roller coaster, Grand Carousel, North America Train, pony and camel rides, 4-D Theater, and more during their visit by purchasing a ZooMore wristband. (These experiences are free for Gold Members.) Revenue from these family-friendly attractions helps to support the Zoo's operating budget, which also benefits the Zoo's animal care and conservation initiatives.
For additional updates about the Columbus Zoo, events, and more, be sure to follow the Zoo's social media accounts on Facebook, Instagram, Twitter, and TikTok, and visit us at ColumbusZoo.org.