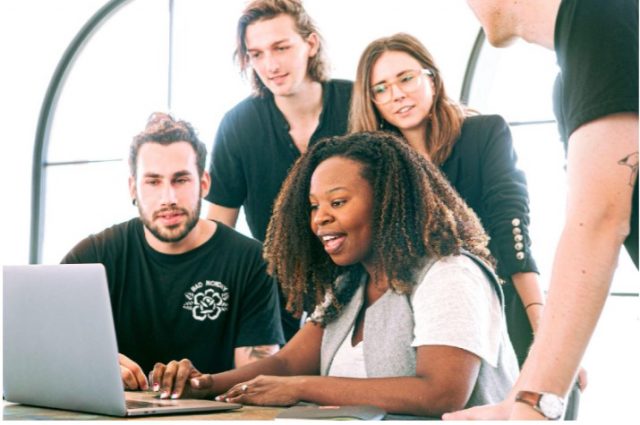 Salesforce is a CRM system that is designed to manage a wide variety of business processes, customer relationships, analytics, marketing, sales, and more.
Salesforce provides the following capabilities:
● contact management;
● lead generation;
● forecasting;
● reporting;
● cooperation;
● workflow automation;
● access mobility.
Salesforce gmail connector works according to the SaaS model (cloud computing form). Users of the CRM system are provided with a software package, access to which is open through a browser or mobile application. CRM-system is focused on small, medium and large businesses. It offers everything you need to find, retain a customer base, close a deal, and more.
Possibilities and functionality of the platform
CRM-system automates the following areas:
● sales;
● marketing;
● service maintenance;
● e-commerce;
● joint work;
● analytics and more.
This platform allows you to add the most important elements in one tool. Mail, documents, deadlines are transferred automatically and are not duplicated with other services.
What business is Salesforce suitable for?
CRM-system offers a wide range of tools for small, medium and large businesses. You can use the software in the following areas:
● media business;
● retail;
● communications;
● government sector;
● healthcare;
● financial services;
● non-commercial activity;
● education;
● industry and so on.
Using CRM system in these areas simplifies life and helps to systematize all processes.
Advantages and disadvantages
Salesforce is a popular CRM system, as it has a number of advantages, including:
● simple and intuitive interface;
● convenient user settings;
● integration with social networks;
● integration with third-party applications.
Disadvantages of Salesforce:
● the cost of CRM is higher than other similar systems;
● to expand the functionality, you need to purchase licences;
● limited availability – so, the CRM system does not support work with many cloud systems;
● small business services are limited in terms of functionality.
Regarding the analytical processing of CRM information, the solutions are somewhat limited.
CRM implementation and integration
The experience of implementing Salesforce shows that the first step is to clearly articulate sales processes, identify weaknesses or shortcomings in the business. In addition, the implementation can combine different stages, including:
● definition of terms of reference;
● customization for tasks;
● environment testing, user training.
In order to provide a complete overview for the client, it is necessary to ensure the appropriate data exchange between the CRM itself and telephony, SMS, ERP, e-mail or other information systems.
API
In terms of API, Salesforce is one of the most open CRM systems. Therefore, the possibilities of Salesforce are quite extensive.
Development environment
With Salesforce, there's no need to overhaul how you work, so CRM can be tailored to fit any business. For this purpose, special settings and improvements have been developed that can be implemented. Salesforce has extensive customization options for Lighting, Visualforce, Apex.
The CRM system implements a tool for customization without programming configuration rules, option dependencies, pricing. After that, the software can be used by employees. Next, you need to create an interactive site on the Salesforce Community, place a configurator. It is a functionality that allows customers to place orders.
A medium-sized business manufactures products. The company operates in the field of B2B, aims to create a website that will offer a product configurator. In this case, Salesforce can be used as the core of the system.