CIRCLEVILLE – Circleville City Council meeting has a meeting tonight to discuss and make movement on the Safety Levy talks. The meeting will begin at 7 pm and this ordinance will probably be the main discussion of the evening.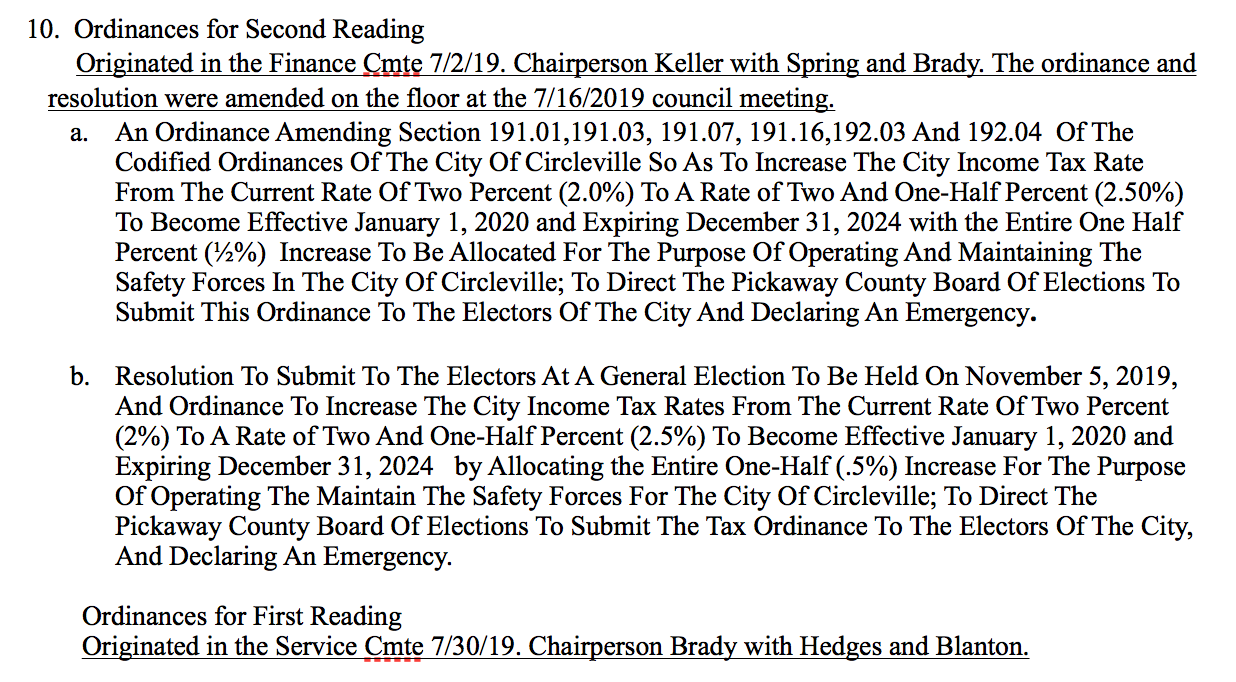 In April meetings Circleville Mayor Don Mcllroy supported the conversation and direction the council was going, "we should have had this talk years ago, and thinks Council is on the right track if they do the levy or not by talking openly about our finances." 

The Levy went under fire for some of its language in last council meeting, one of the discussions was to remove a line in the ordinance that would earmark the fund permanently for only safety forces. This discussion turned into a amendment that was passed 4-2 by council members. This passage cleared the room of firefighters, Ems, and Police, further discussions were that the safety forces did not trust the Auditor not to move funds from the allocated monies.

Another amendment was discussed that was more palatable for safety forces. That discussion was for a sunset rule that would only have the levy in effect for several years in hope that Circleville's Tax base would be in a better place by then or they could revote on it. This according to some council members gave a end goal to the tax payers. This amendment was discussed but not voted on.

Four other ordinances will be discussed in tonights meetings they are here below.