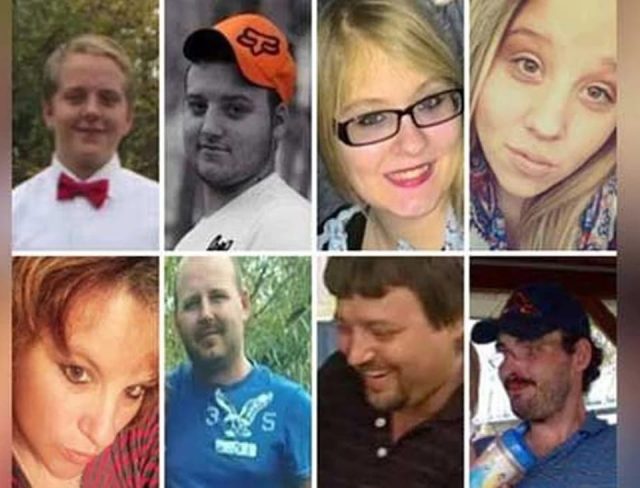 (ONN)- Day two in the Pike County Common Pleas Court room of Judge Randy Deering Tuesday of the trial of George Wagner lV.
The prosecution spent around four hours presenting opening statements Monday.
Special Prosecutor Angela Canepa told jurors that during the trial they will hear from Wagner's brother Jake and his mother Angela.

Jake and Angela have admitted to their roles in the killing of eight members of the Rhoden family in April of 2016 and have already taken plea deals.
Jake admitted his family planned for months to kill Hannah to get custody of their two and a half year old daughter, Sophia.
George Wagner lV is one of two Wagner that will go to trial for the killing of eight Rhoden family members.
Billy Wagner, the father of the family, will be the next of the four family members to go to trial.
George Wagner lV faces the death penalty.
Although Billy Wagner's trial is tentatively set for October, authorities have said they do not expect it to begin until 2023.
George Wagner IV, faces 22 charges alleging that he was part of his family's criminal enterprise in the planning, plotting, execution and coverup in the shooting deaths of Christopher "Chris" Rhoden Sr., 40; Chris Rhoden's former wife, Dana Manley Rhoden, 37; their children, Clarence "Frankie" Rhoden, 20, Hanna May Rhoden, 19, and Christopher "Chris" Rhoden Jr., 16; Frankie's fiancee, Hannah Hazel Gilley, 20; Christopher Sr.'s brother Kenneth Rhoden, 44; and their cousin Gary Rhoden, 38.
Jurors are expected to visit the property where the homicides occurred, although authorities towed away the trailers and camper in 2016. They have been stored in police custody since.
Deering approved a prosecution motion to allow jurors to view other properties that police repeatedly scoured for evidence, including a farmhouse in Peebles, Ohio, where the Wagners lived and where they allegedly voted to kill the Rhodens.