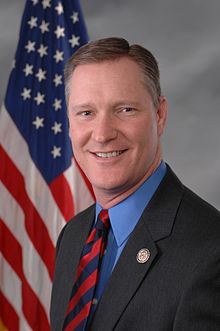 Endorsement Shows Growing Momentum for Hess Campaign 
CIRCLEVILLE, OHIO – Today Mike Hess announced the support of Congressman Steve Stivers in his campaign for the 4th District Court of Appeals. The Congressman's support comes on the heels of the endorsement from the Adams County Republican Party and represents the growing momentum behind Mike's campaign.
The following statement can be attributed to Congressman Steve Stivers:
"Mike Hess has been a long practicing attorney, served in the Pickaway County Prosecutors Office and has represented local municipalities as their village attorney. Mike has spent his career in the court room and would make a great member of the 4th District Court of Appeals."
The following statement can be attributed to Mike Hess:
"I appreciate Congressman Stivers support for my campaign. He represents the people of Ross, Pickaway, Hocking, Athens, and Vinton Counties well in Washington and I hope to bring our shared conservative principles to the bench. 
My campaign message of standing for our Southern Ohio values, fighting judicial activism and defending the rule of law has found broad support from all across this district."
Mike Hess is an attorney in Circleville and resides with his wife Stephanie and daughter in Commercial Point.