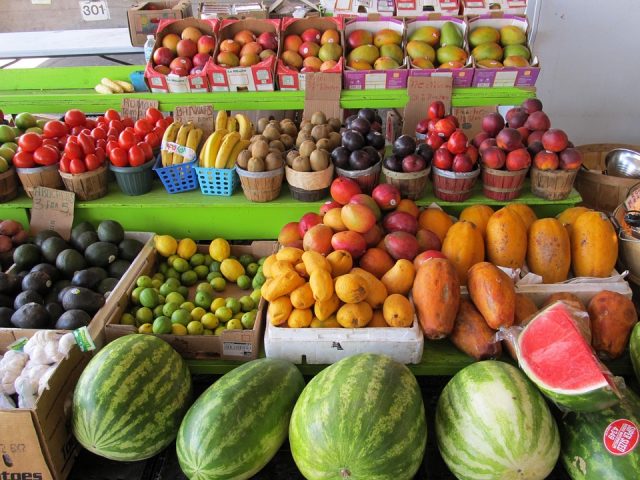 Commercial Point – Get your produce and local wares at the local farmers market starting this weekend and running all season this weekend.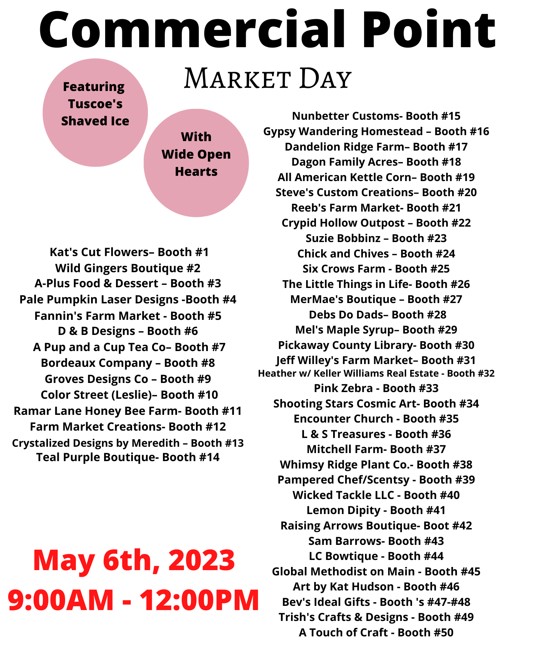 Saturday, May 6th from 9-22pm in Commercial Point at 9 Belshazzar street. Shop local with 50 vendors to choose from.  Tuscoe's shaved ice will be there and Doughboyz will be selling breakfast pizzas as well. 
They will also be collecting food items listed on the flyer for kids in need in our area. Encounter Church works off of donations to prepare weekend packs for kids that may not have meals otherwise. When you bring a food item listed you will receive a free raffle ticket for each item you being and will be put into a special raffle.