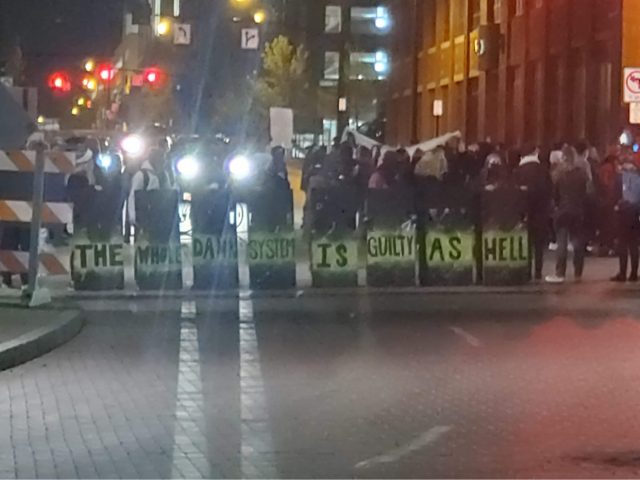 COLUMBUS – For the second straight night around 200 protesters gather downtown growing more insistent on making a difference in what they say is an issue in policing.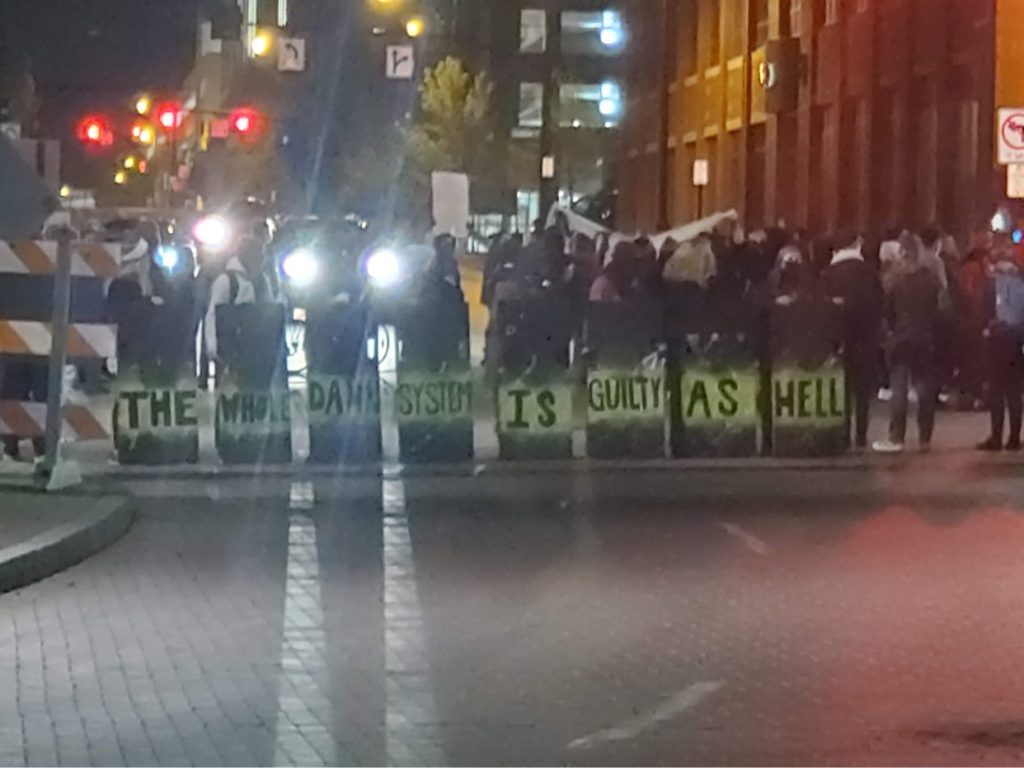 The protests are in response to the multiple officer-involved shootings that have occurred over the few months, including 16-year-old Ma'Khia Bryant who was shot and killed during a stabbing incident on Legion Lane in Columbus on Tuesday.
Around 7 pm a vigil was held for Bryant some in front of the Columbus Police headquarters. Protesters sat in silence for 16 minutes, accounting for her 16 years of life.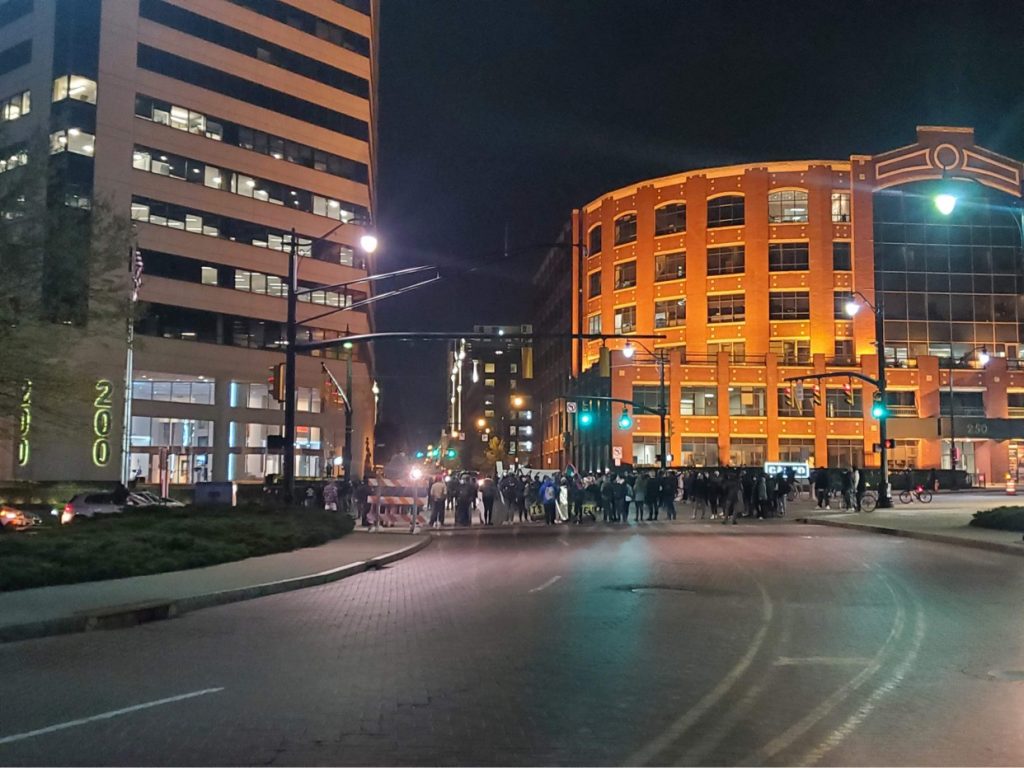 Later on, the large crowd walked a majority of the main streets in downtown Columbus. As most of the protesters left the scene and the crowd dwindled to only a few dozen people, it seemed as another kind of protester came out.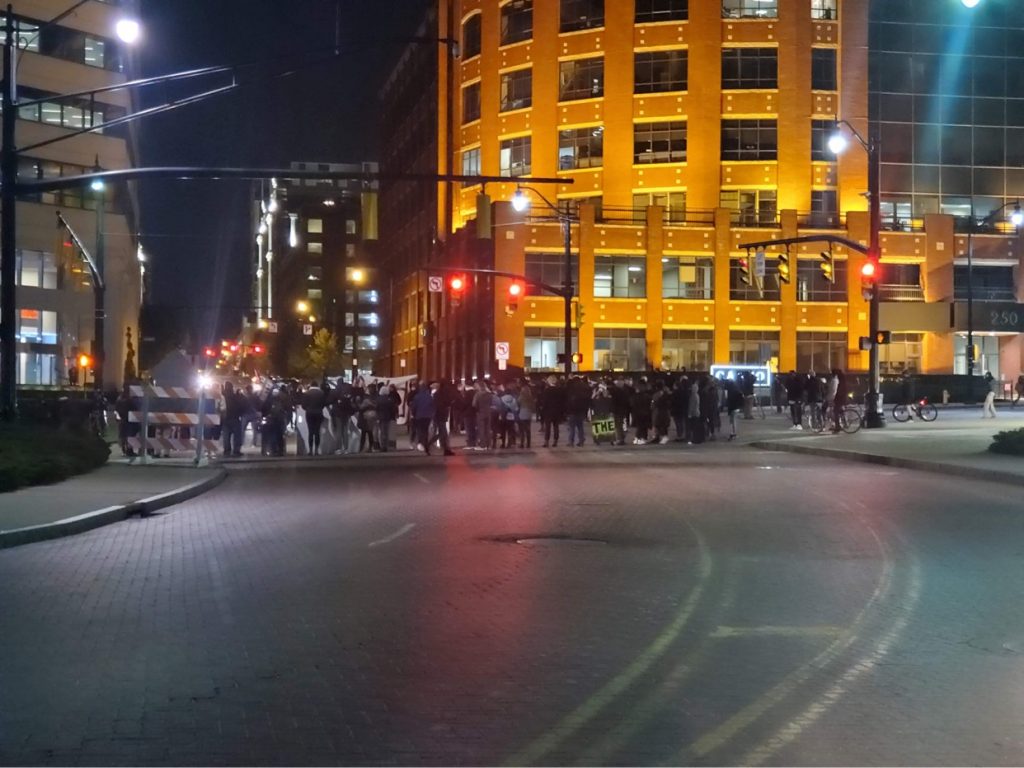 Around midnight several people were seen driving through red lights and blasting their horns in indignance, fireworks were let off on the streets, several cars caught on our videos seen doing burnouts in the middle of busy intersections blocking traffic. Our reporter Kyle said he heard gunshots, but that has not been confirmed by police, they could have possibly been fireworks also.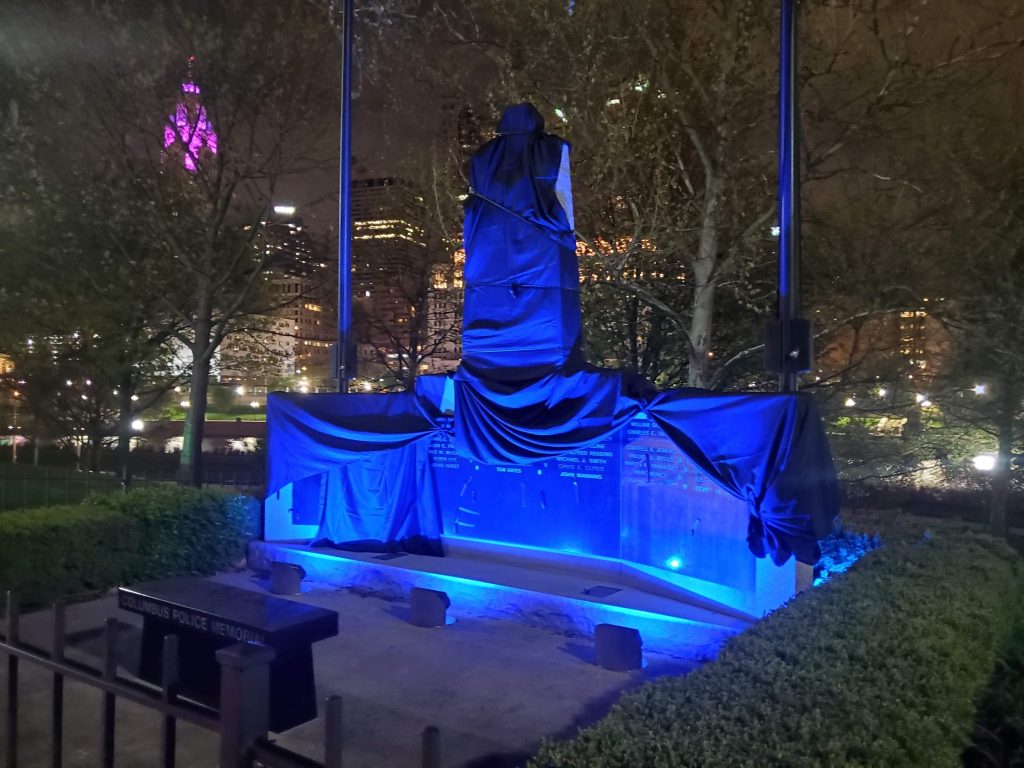 Yesterday after the protest ended, overnight the Columbus police memorial was damaged and leud statements about police were spray-painted on the memorial. In the morning the statue was covered up.