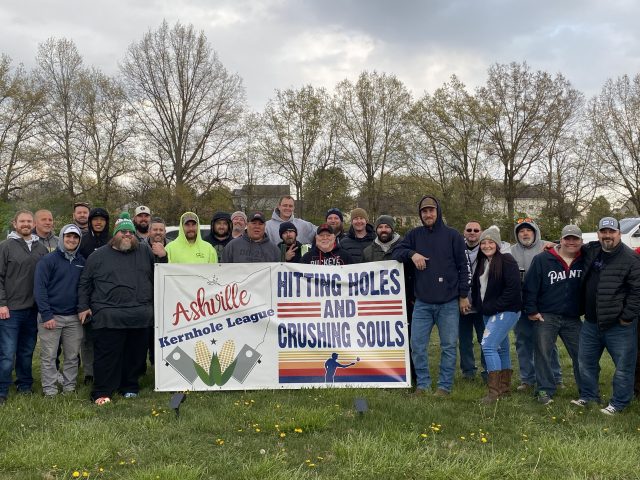 ASHVILLE – What started as an idea in a local diner to find ways to have fun during the pandemic, has now turned into a charity outreach with dozens of people.
Ashville Locals Matt Hardbarger and Brad Hornak created the Kernhole league last year over breakfast at the Cherry Street Diner, a local eatery. What started out fun and times with friends turned into fun with a purpose.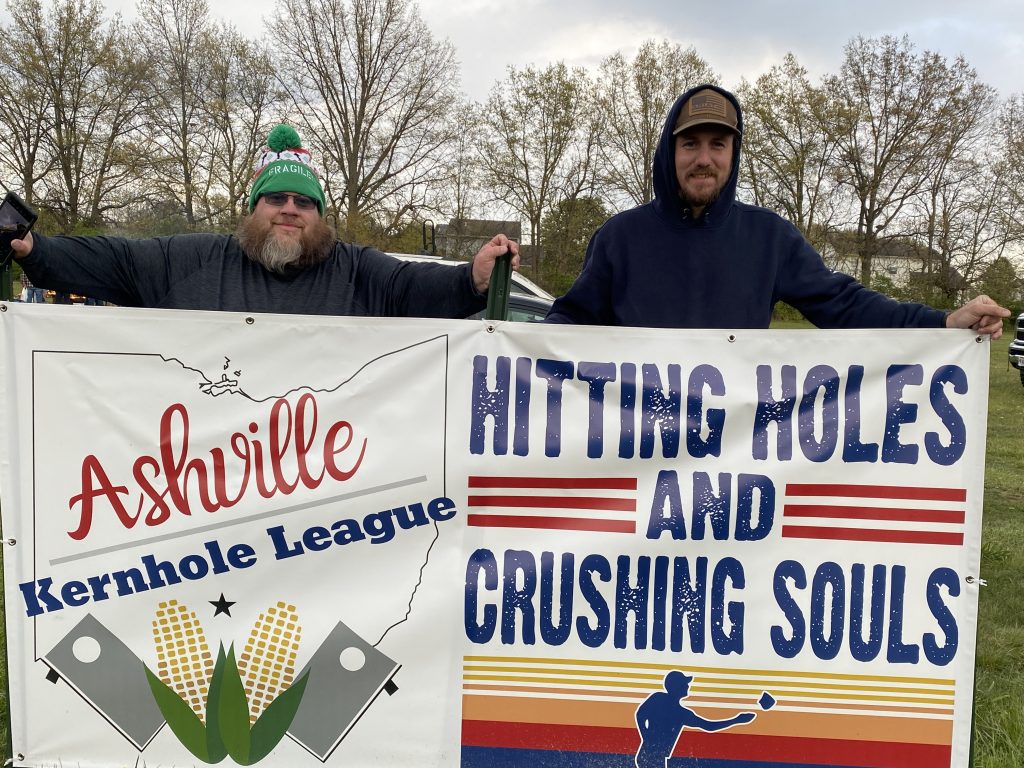 "We started it because we just wanted to get back to some Normalcy since Covid wrecked what we were used to," said Hardbarger, "Last year was also started a Weekly Cash Mob to support local restaurants every Wednesday. Every week we would work with a local place during Cornhole and support them. Also making a post for the Community. We worked with Dairy Diamond, Ashbrook, Kelli Joes, Thirsty Parrot, Silohs, Gants, Jackie Rays, Cherry Street Diner, and Blades"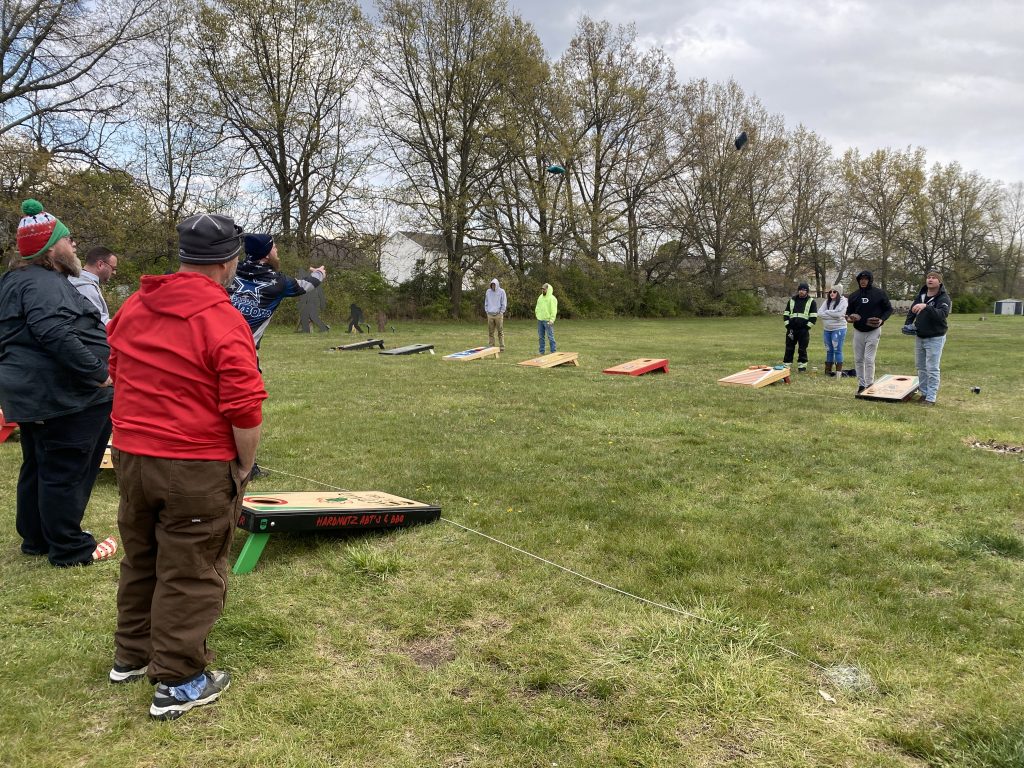 This hasn't been Hardbargers only give back either, during the pandemic he set up a free box in front of his own home on Long Street where anyone in need can stop and get supplies, which included toilet paper and bleach wipes during the shortages.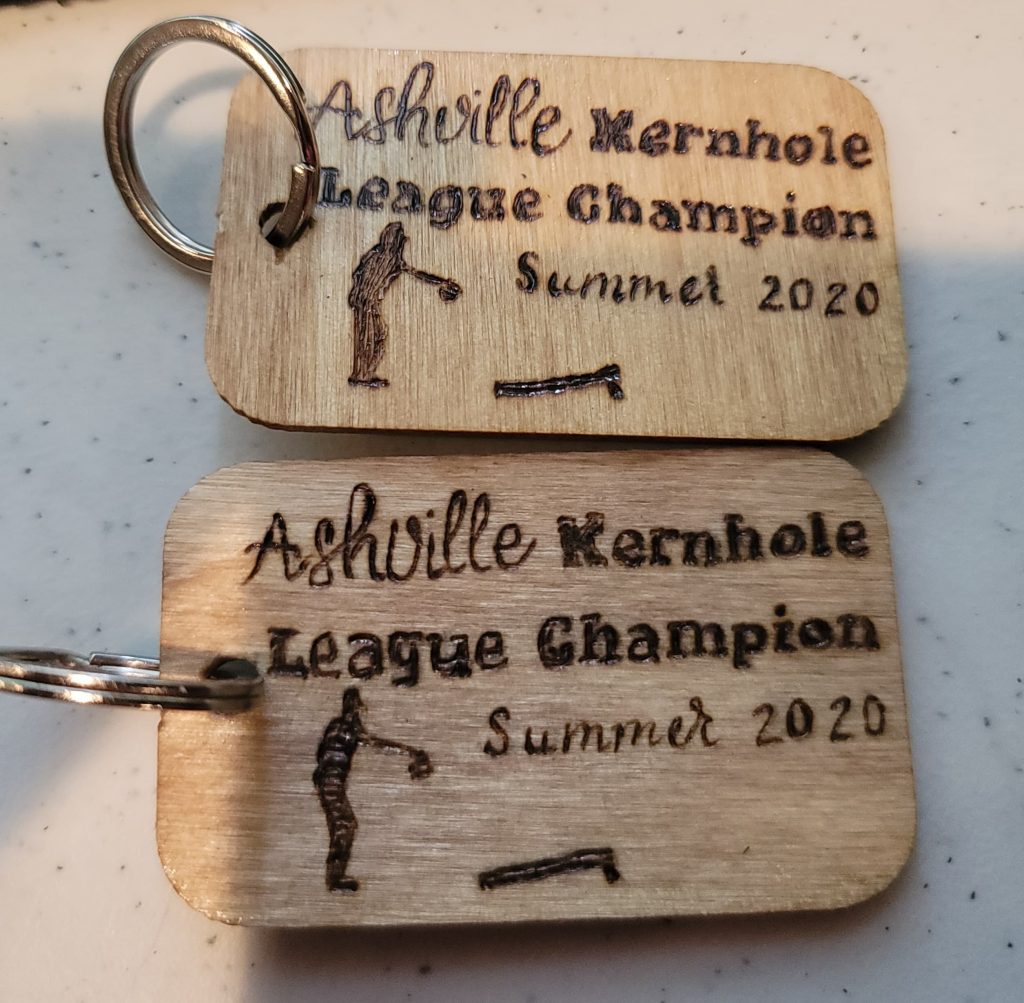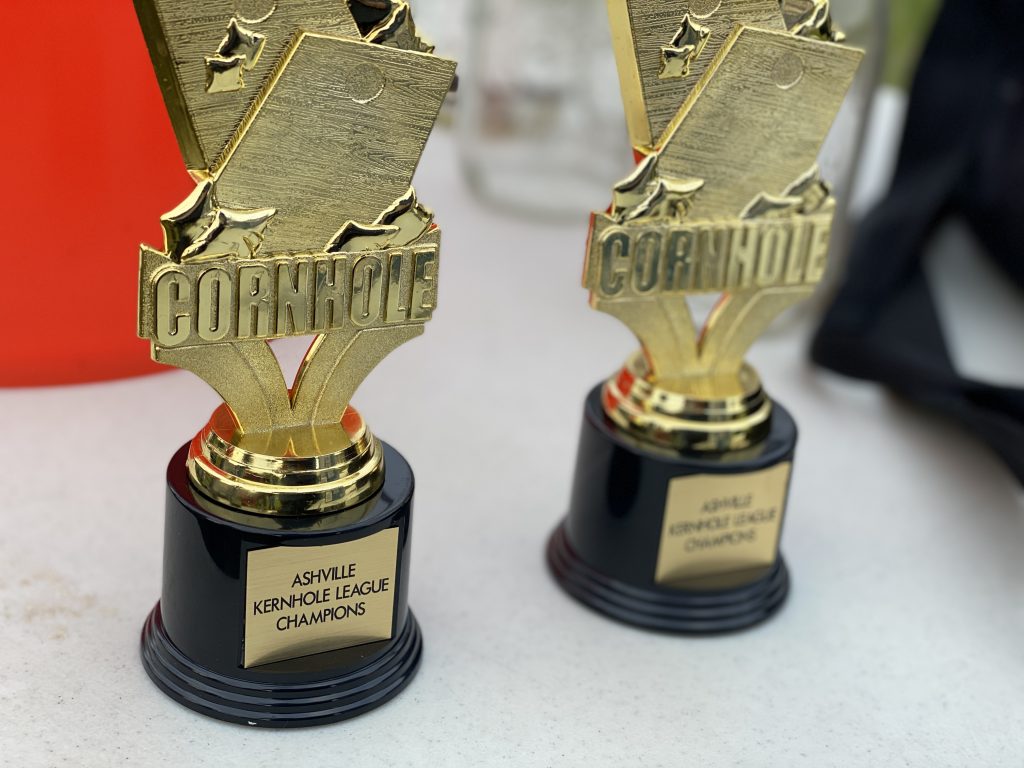 This year they sat down and created a serious local league one that would run 2, 8 week seasons, inviting all to come and play. Money is collected for winners of course, but also a 50/50 that half goes to the winner, the other goes to the weekly charity. This week they collected for Lillian's Journey a local one-year-old child who has been diagnosed with Fanconi anemia and VACTERL, and will undergo multiple medical treatments.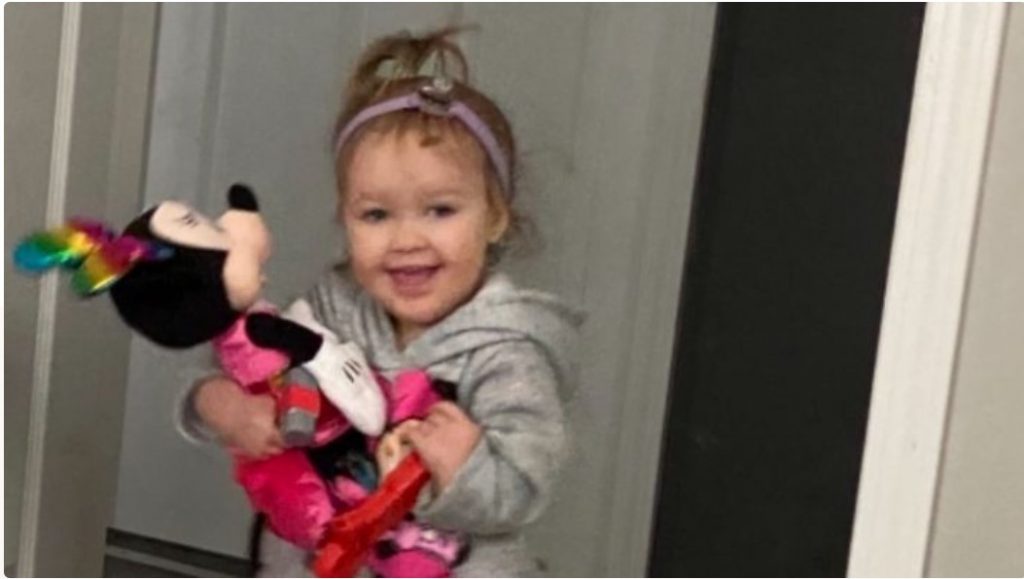 What was significant about tonight's 50/50 winner Rob Mclaughlin he only took his money back from the winning 263 dollar pot and donated the rest (213 dollars) to the charity.
"It's about having fun and giving back," said several of the people at the KernHole league, "and tell people that anyone can come out and join us."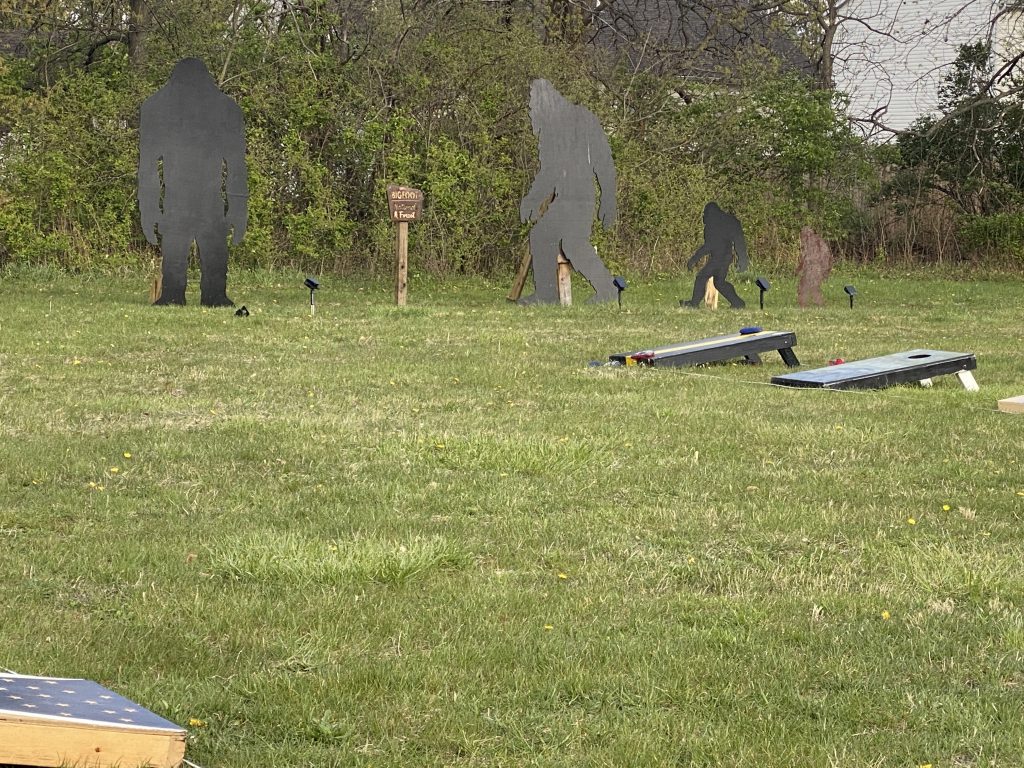 Next week Sunday at 1 the league from 6 to 8 pm will host another game, but also will have live music from local Paul Allen. Anyone is welcome to come and have fun, throw some bags or just hang out and be part of the charity. It's $5 to Weekly Pot, and $5 to Championship Pot.
Will have Cornhole Blind Draw Team Tournament at 2, $10 a man, 50% to winning team, 50% to Benefit. 50/50 Raffle. Raffle off some Cornhole Bags also.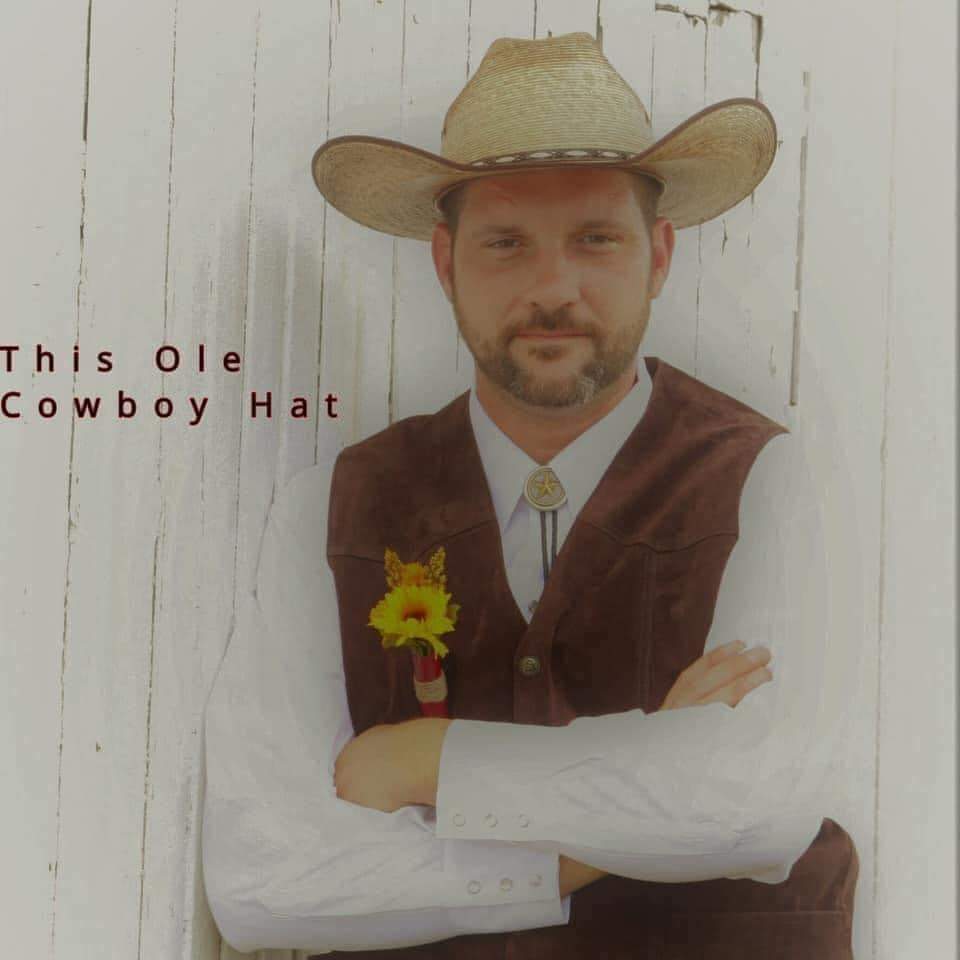 The Ashville Kernhole League is located at 14018 Long Street. You can check them out on their Facebook page here: https://www.facebook.com/groups/347916586391003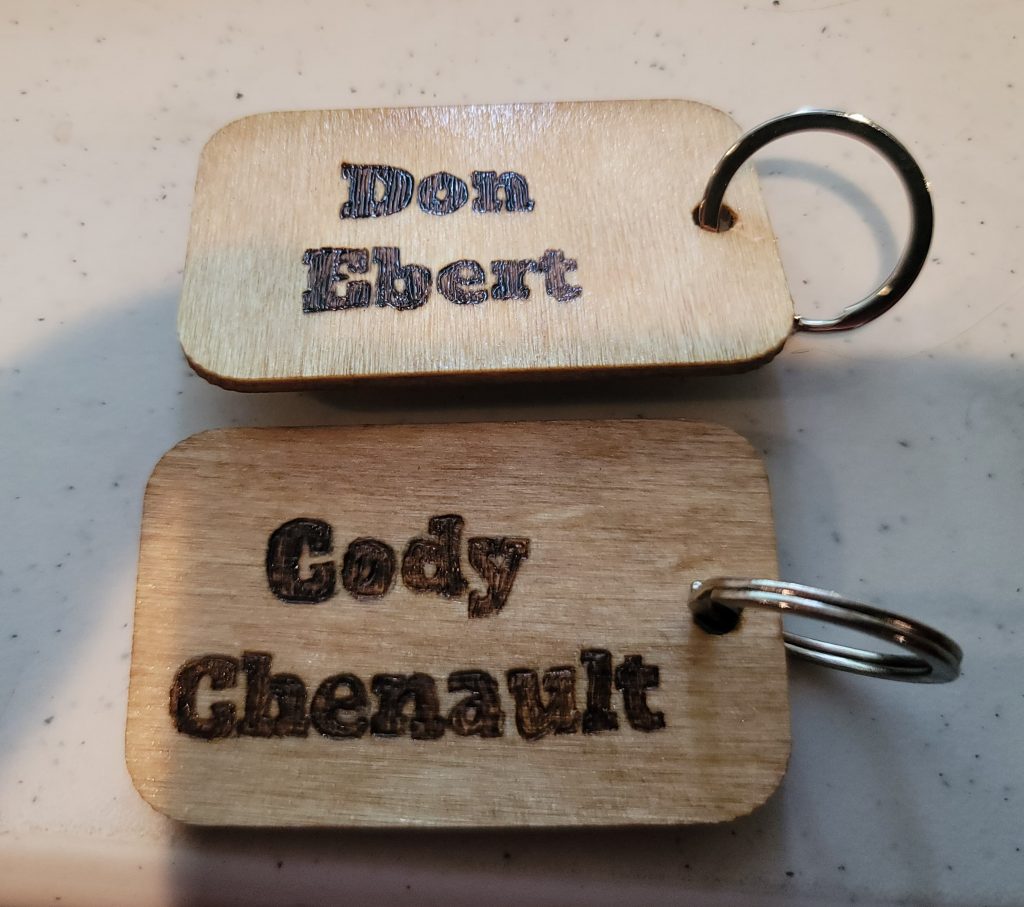 Special thanks from Brad and I to Gary Francis who is the Heart and Soul of Ashville Kernhole League.