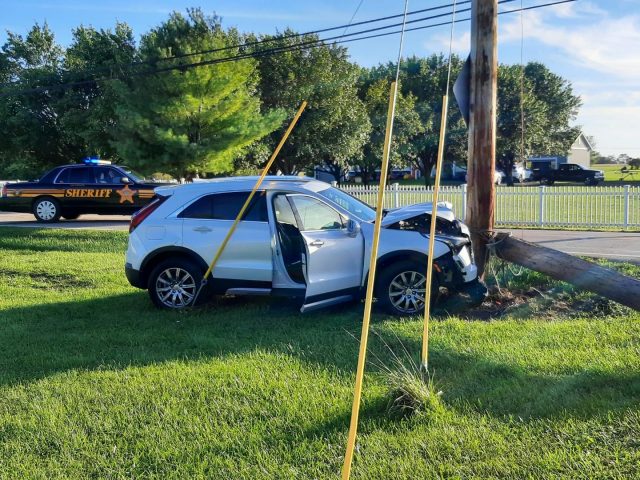 DARBY – A single-vehicle crash has caused power issues for the village of Darby.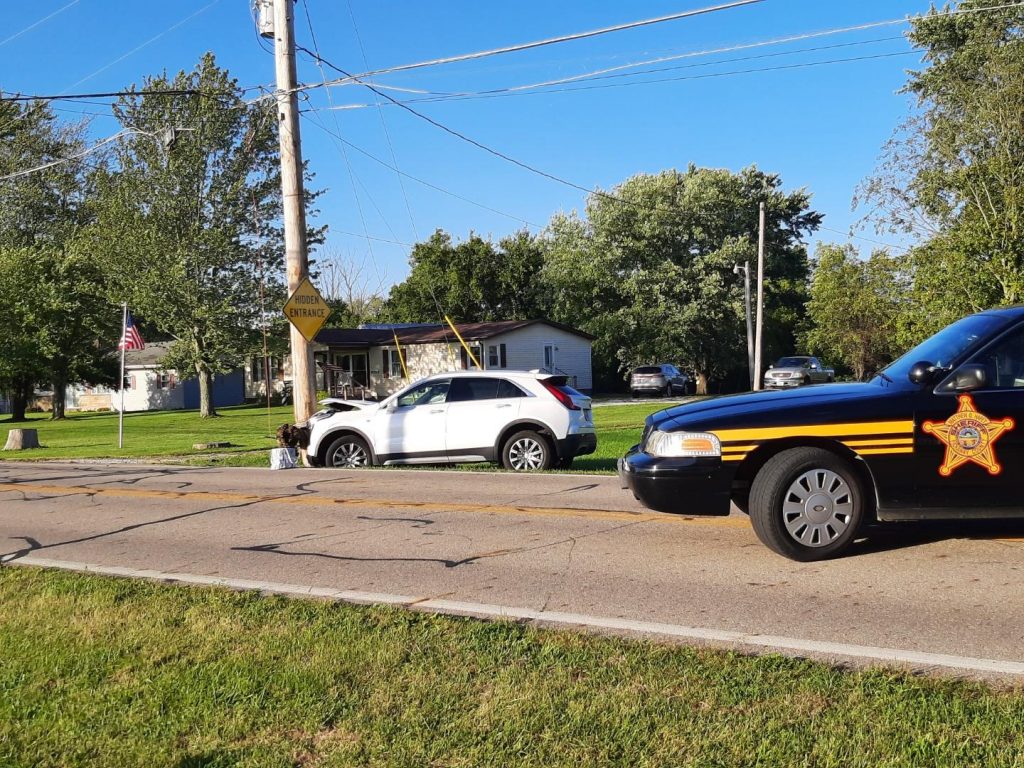 The crash occurred at the intersection of US-62 and Ballah road in Darby Township. Engine 491, and two medics from Tri-County Joint Fire Department responded to a single-vehicle crash on Ballah Rd. around 5:45 pm.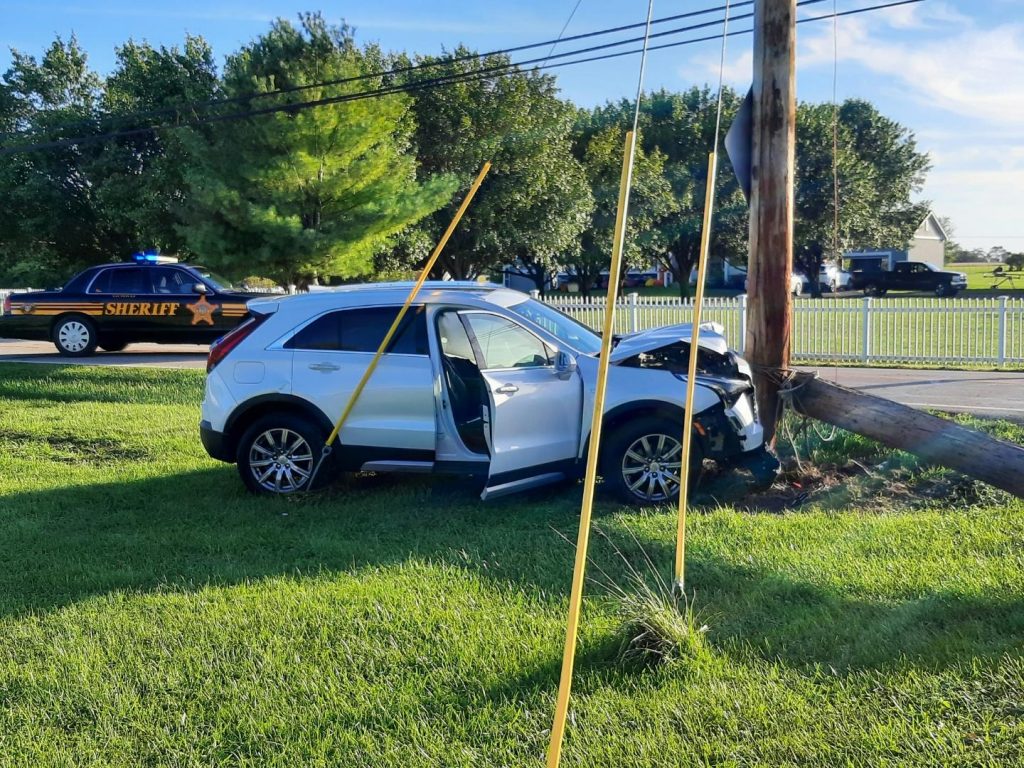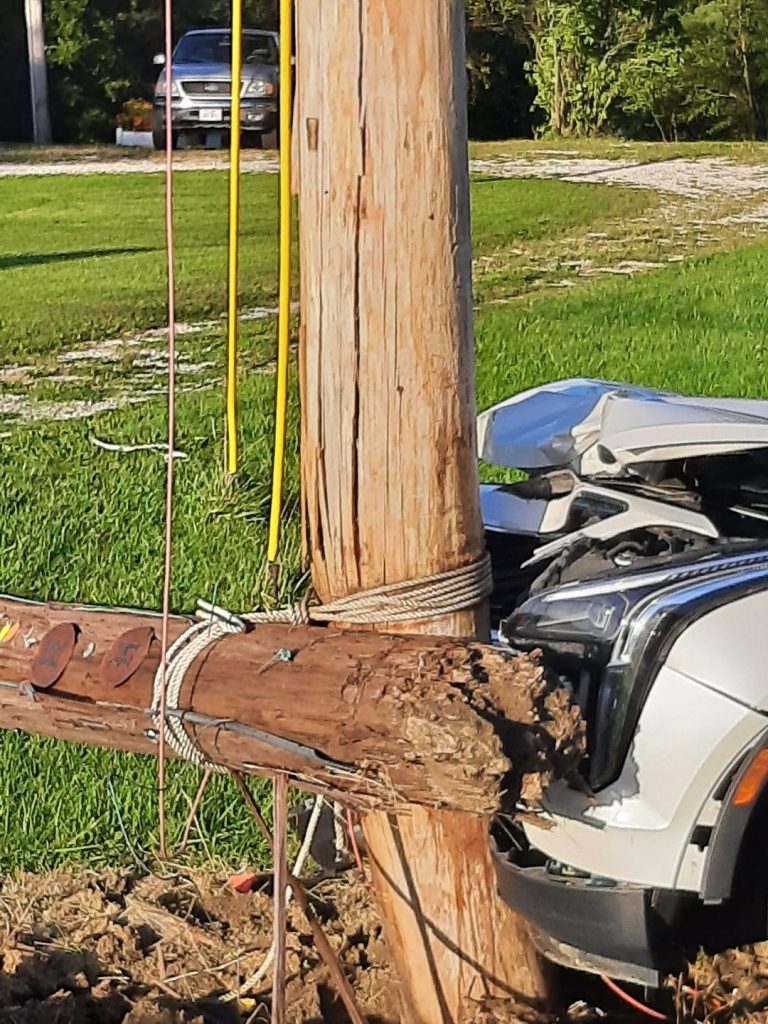 The vehicle was traveling West when it veered off the right side of the road and ultimately striking a utility pole.  The driver sustained a minor injury and was treated on the scene.  The Pickaway County Sheriff's Department will have a portion of the road closed in the 10300 block of Ballah Rd. until South Central Power, which is currently on the scene, can inspect the [vertical] pole and the damage that was caused.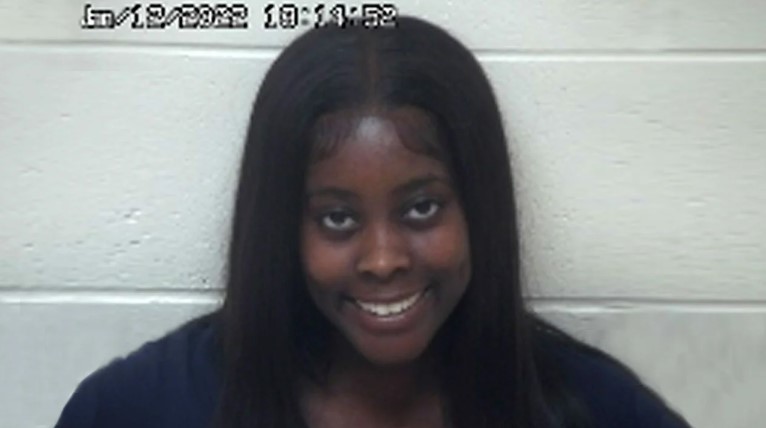 >