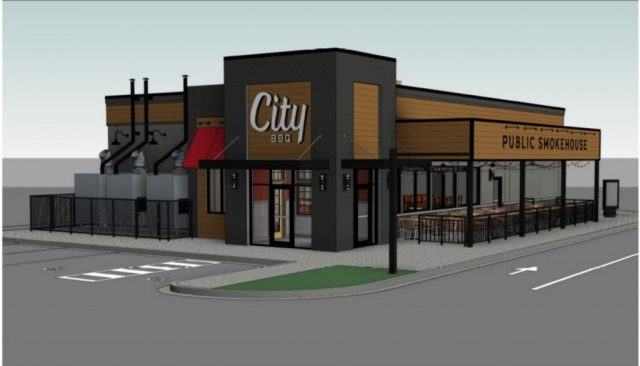 CIRCLEVILLE – The long anticipation for the newest restaurant in the area is soon coming to an end. We spoke to City BBQ today and they released some goodies.
City BBQ over the last few years has grown to 52 locations across eight states. In all locations they offer all meats smoked on-site and carved/pulled to order, all sides/desserts prepared fresh on site.
According to the restaurant they are not fully sure what hours they will have for the Circleville location but told us that other locations' hours are 11:00 – 9:00 Mon-Thursday, 11:00 – 10:00 Fri-Sat, and 11:00 – 8:00 Sunday. and assumes Circleville will be the same.
Give back, City BBQ says that they do fundraisers for the local community, "we are dedicated to serving our communities, including fundraisers for community groups where we give back 20% of proceeds."
"We decided to come to Circleville for a number of reasons, but we know Circleville is a perfect fit for our restaurant. The local community feel – being a middle point between towns like Chillicothe, Lancaster and Washington Courthouse."
The opening date is coming up, although the restaurant did not want to officially announce that still, it will be sooner than later. Keep on Sciotopost as we will have that news first.
The location is at 1641 South Court Street in Circleville
company menu available here:
https://www.citybbq.com/sites/default/files/2022-03/City%20Barbeque%20Main%20Menu%20June%202022.pdf