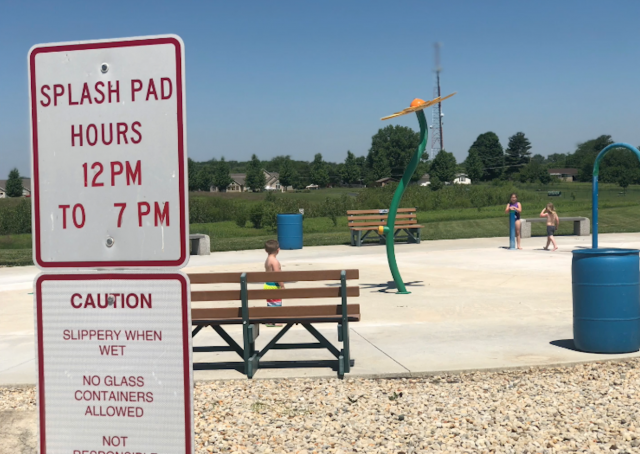 CIRCLEVILLE – Circleville City has announced that the splash pad at Mary Virginia park will open this season after not operating last year due to COVID restrictions.
Last year Governor Dewine closed park equipment due to spread of Covid-19. Circleville's Mayor Mcllroy made the tough choice to not open the pad.
But good news this year, the splash pad is planning to operated on Memorial day weekend and will be open from 12 pm to 7 pm and will stay in operation until Labor Day weekend.
Mary Virginia may not be the only park soon to have a splash pad, one is planned for the Ted Lewis park. Last Year Circleville Councilman Todd Brady approached Circleville city auditor Gayle Spangler about a possible loan, and that's when Spangler suggested to borrow a note and then when the project is done to roll the cost into a 20 year debt. Interest on this type of way to borrow money would be low at around .5%, but according to Brady that cheap of a interest rate may not last forever.
Brady says that he has experience with construction and engineering and he know that costs for construction will go up and the percentage rate of this loan wont be low forever. He believes that Circleville would save money by going this route, and we could finish Ted Lewis in less time. To him its a win-win.
The new improvements are in the works and not here yet but it is coming soon: http://www.sciotopost.com/circleville-city-talks-ted-lewis-improvements-2020/