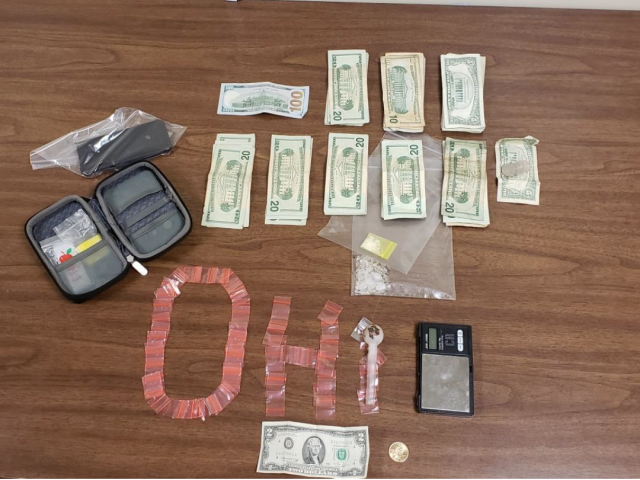 On Saturday November 24, 2018 Circleville Police K-9 Officer Morningstar initiated a traffic stop in the 300 block of Walnut Street. While the vehicle was being pulled over the passenger began to throw items out the passenger side window. Once the vehicle was stopped Officers Clark and Ford arrived on the scene to assist. Officers took the passenger, George Grambo III of Circleville, into custody.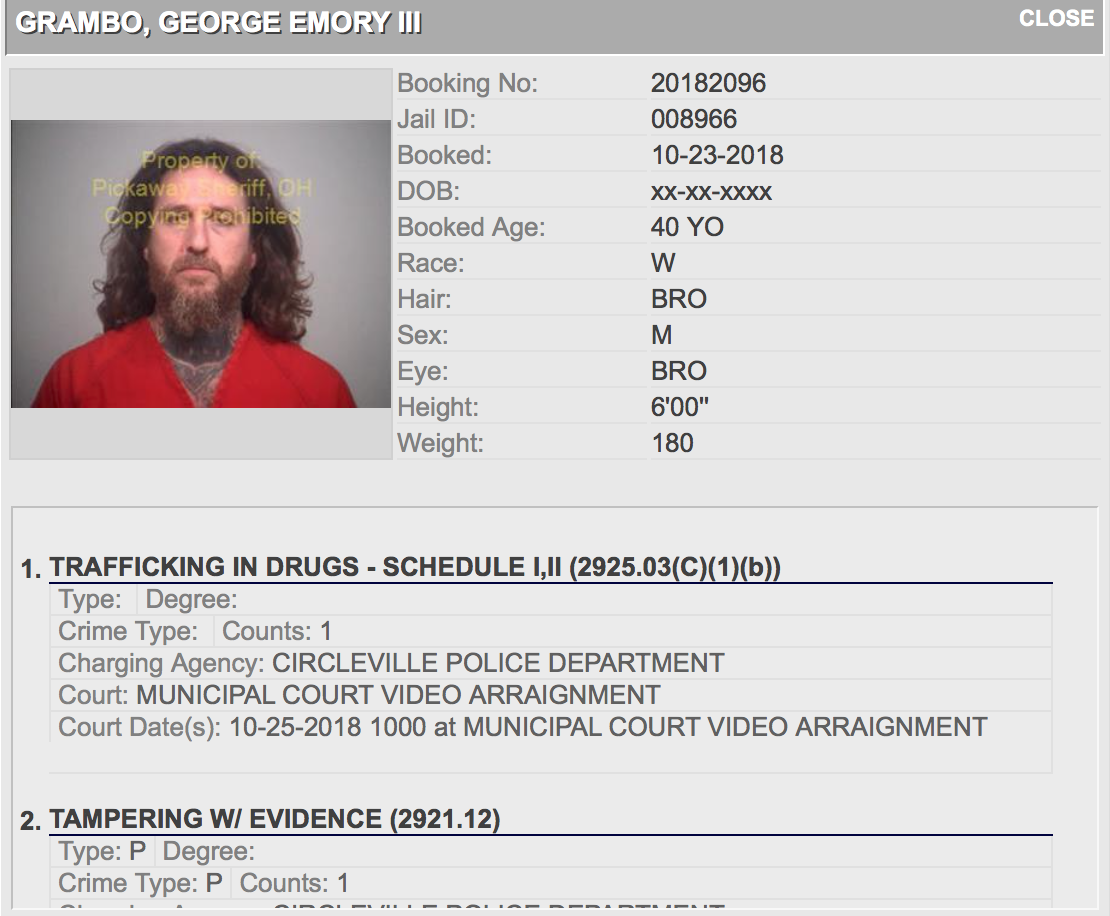 During a search of Grambo suspected narcotics were located along with $846.75 in cash. Officers searched the vehicle and recovered plastic baggies, a digital scale and a glass pipe. Officers were also able to recover and collect the objects which were seen being thrown from the vehicle during the stop. A total of 17.2 grams of suspected Methamphetamine were recovered during this stop. Mr. Grambo was transported to the Pickaway County Jail where he is charged with Felony 2 Trafficking of Methamphetamine, Felony 3 Possession of Methamphetamine and Felony 3 Tampering with Evidence.

Check out the video you can see the passenger toss the evidence out the window of the car.

Heres a second view:Grambo was arrested a month ago in the famous mini motorbike incident heres that story.
http://www.sciotopost.com/circleville-police-chase-drug-trafficking-subject/
This case remains under investigation by The Circleville Police Department.