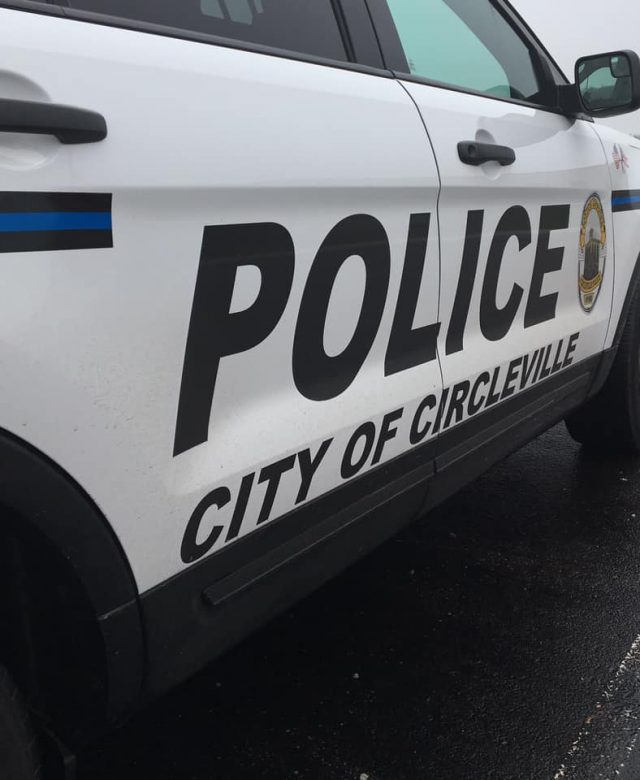 CIRCLEVILLE – Over the past week Circleville police department has conducted a weekly operation dubbed "Take Back Our Streets".
During this past week we have conducted multiple Search Warrants of residences, served several Arrest Warrants on multiple individuals, performed saturation patrols in problem areas, conducted narcotics interdiction, served nuisance letters to residents, and conducted high visibility patrol throughout our neighborhoods. Narcotics seized this week were Fentanyl, Methamphetamine and Crack Cocaine.

We are extremely thankful for the support of the community and the support from our counterparts. With that being said, this weeks increased pressure from the Circleville Police Department will become our normal practice.

18 individuals were placed under arrest and or charged with the following crimes:
Joseph Miller – Possession of Drug Paraphernalia
Christie Cox – Possession of Drug Paraphernalia
Travis Donaldson – Possession illegal prescription pills
Dylan Lintz – Possession of Fentanyl
Travis Holbrook – Possession of Drug Paraphernalia
Hollie Bagget – Possession of Methamphetamine and Possession of illegal prescription pills
Bradley Logan – Felony Obstruction
Athena Radabaugh – Possession of Heroin
Mindy Logan – Possession of Fentanyl, Possession of Crack-Cocaine, Trafficking in Fentanyl, Trafficking in Crack-Cocaine
Austin Kneece – Possession of Fentanyl
Michelle Gaines – Tampering with Evidence
Timothy Clements – warrant for Failure to Appear and Contempt of Court
Gregory Kelly – Tampering with Evidence
Gayle Climber – Tampering with Evidence
Bradlee Boysel – warrants for Contempt of Court
Nathan Thatcher – out of County warrant
Kevin Jirles – warrant for Probation Violation
Matthew Bickers – warrant for Failure to Appear

These arrests are part of a larger investigation and additional criminal charges, and arrest are expected. Illegal drugs are a problem nationwide as well as our community. Anyone with information about the trafficking or sales of illegal narcotics are encouraged to provide tips by calling the Drug Tip Line 740-477-DRUG (3784) or emailing [email protected]. You can remain anonymous when leaving a tip on the Drug Tip Line.