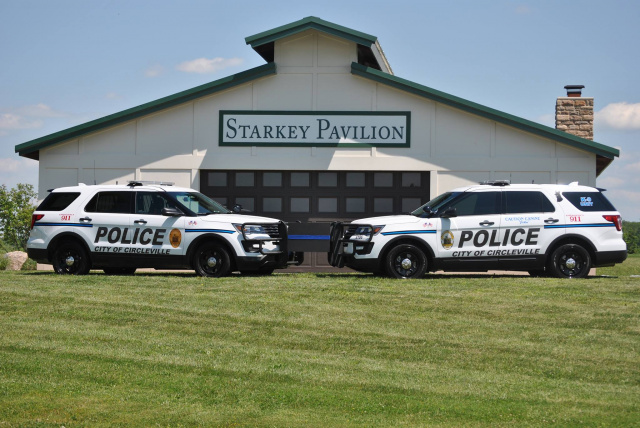 CIRCLEVILLE – Do you have what it takes to be one of Circleville's finest? Help keep this town safe and protected?
The City of Circleville is establishing an eligibility list for full-time Police Officer.  Candidates meeting the minimum requirements of the position may be invited, in groups of ten (10) starting at the top of the eligibility list, to complete an employment application and the City of Circleville Personal History Questionnaire following the closing of the testing period and certification of the eligibility list.
Deadline for submitting your score to the City of Circleville is Sunday, January 12, 2020.  Scores submitted after deadline will not be considered for this testing period.
Veteran's Credit: After obtaining the minimum score in each category, Veteran's credit of 20% (required by state law), will be granted to those individuals who show certified proof of Honorable Discharge pursuant to state law and the Local Rules of the Circleville Service Commission prior to the close of the application period. Email a copy of certified proof to: [email protected] by January 12, 2020 to qualify for the bonus.
Salary Information: Effective January 1, 2020, entry level pay is $20.26/hour with an increase to $22.51/hour after 6 months of employment. Newly hired employees shall be provided an initial issue of uniform items.  However, newly hired employees who leave employment with the City within 36 months of their first date of service with the City shall reimburse the City the cost of the initial issue of uniforms and equipment.
Benefit Information: Health, dental, vision and life benefits are offered after 30 days of service as well as membership in the Ohio Police and Firemen's Disability and Pension Fund. Paid vacation offered after 12 months of service.
For more information click here: Super Cop