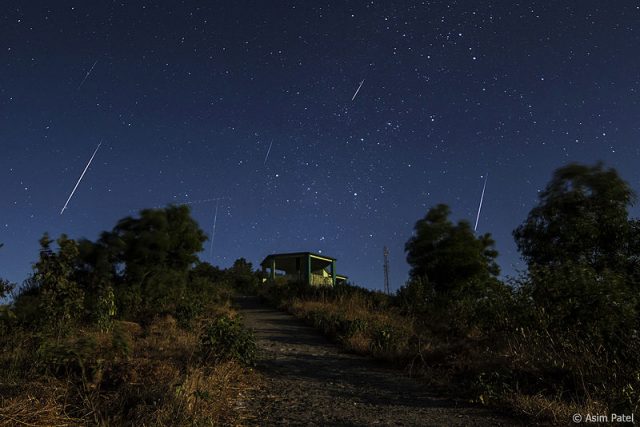 Tonight will be the peak of The Geminids and this particular shower will mark the final meteor shower of the decade
According to NASA, it's considered "one of the best and most reliable annual meteor showers."
The meteor shower will start at midnight and will reach its peak by 2 a.m. but you should be able to see them into the early morning hours.
Unlike other meteor showers that come from a comet, the Geminids comes from an asteroid. The Geminids occur every year when the asteroid, 3200 Phaethon passes by the sun.
The Geminids first appeared in the mid 1800's, and records indicate that they were only producing 10 to 20 meteors per hour.  If conditions are perfect, you can see up to 100 meteors per hour, but most commonly you will see 20-50 per hour.
Due to December's full moon, also known as Cold Moon, visibility will be more difficult than usual but the brighter ones will still be visible.
According to the American Meteor Society (AMS), the dependable meteor shower will definitely still be worth watching. "Since most of the meteors you will see under such conditions will be bright, they will be more colorful and impressive than usual," AMS said.
If you're serious about viewing the meteor shower, it is best if you avoid any light source like your phone, flashlight or any type of screen. After about 30 minutes your eyes will have adjusted to night vision so that you can enjoy the show.