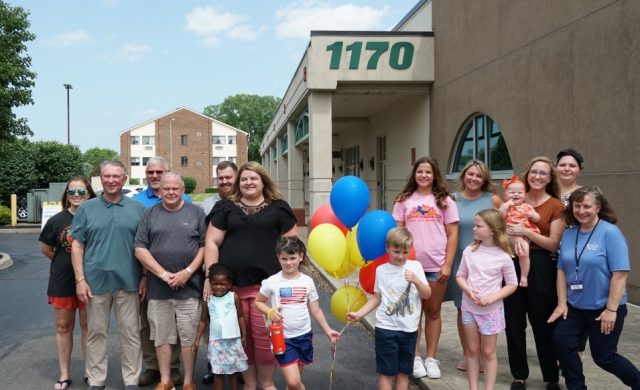 Circleville – The Planned Children's Museum received a large check last week to support the 1.5 million capital campaign designated to renovate space at 1170 North Court Street for a progressive children's museum.
The space is being provided with a generous donation from the
Pickaway County Library. The Inspiration Station is a physical embodiment of the PCCF youth/education fund. It will be a community resource to stimulate imagination exploration in a safe environment by being a unique
destination designed to enhance the physical, mental, and emotional growth of our community youth.

At their May meeting, the Well Being Foundation voted to support this initiative as one of the founding donors to the project. This donation, along with the capital budget commitment, will be part of the funding to assist with the design, construction and opening of the facility.
The timeline of the facility is currently planning, development, and fundraising is being completed now; with the creation and market implementation for the fall of 2022 into the summer of 2023; and an
operational goal of winter of 2023. Updates will be provided on the Inspiration Station website at www.inspirationstation.org . Also, on the Facebook page at @InspirationStationPickaway.

Donations to the Inspiration Station can be made through the Pickaway County Community Foundation at 770 N. Court Street, Circleville OH 43113 or online at www.inspirationstation.org .