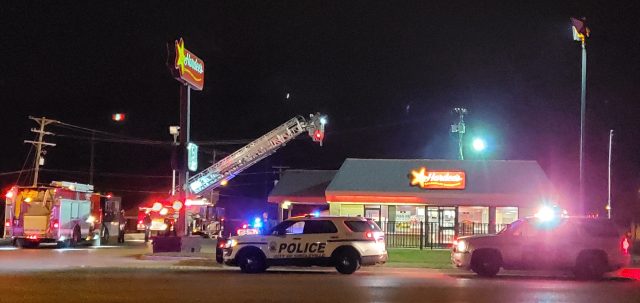 Circleville OH- We are on scene where the Circleville Police and Fire Department, Pickaway Township and Harrison Fire Department has responded to the reports of a fire inside Hardee's on West Main Street.
Fire fighters are currently using the ladder truck to gain access to the roof area of the building. Where we are located at the scene, we are only seeing a small amount of smoke coming from the roof area and no visible flames.
This is a breaking news story and as such, the information is limited but we will do our best to update you.