KINGSTON – A two vehicle wreck ended up also having a structure involved, and several people were sent to hospital with minor injuries only.



The accident occurred at the intersection of 159 and Hayesville road around 4 pm. Two people were in the white Hyundai a grandmother and a 5-year-old, one person in the truck.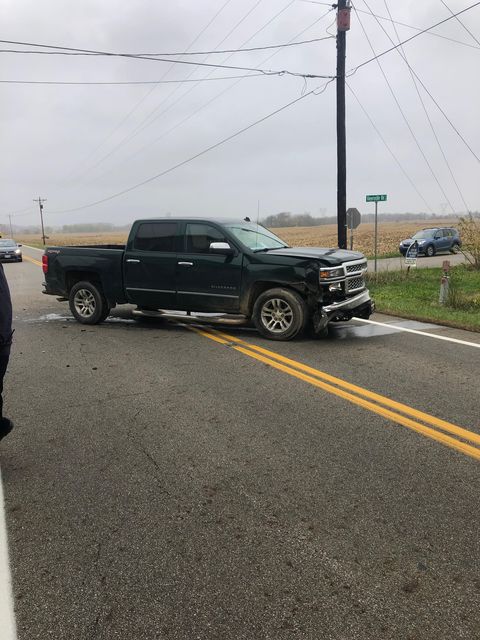 After the collision the Hyundai traveled off the right side of the roadway and struck the home located at 28842 SR-159. Damage was done to the front deck part of the home and the front of the home only.
Family members report both Grandma and 5-year-old are ok.
Pickaway sheriff is still investigating the crash at this time.