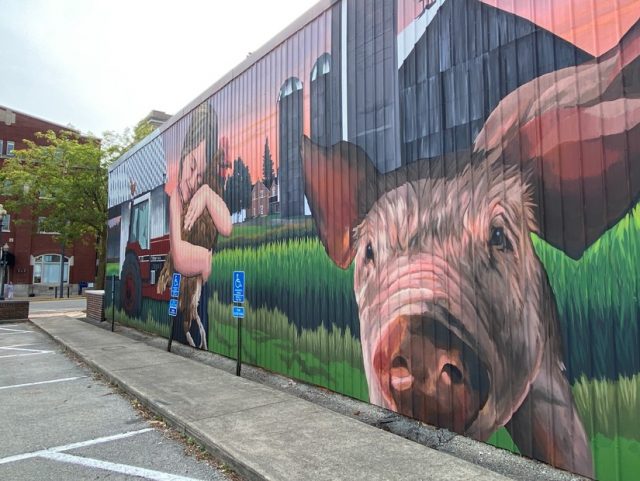 WASHINGTON COURT HOUSE – Circleville Native Eric Henn went west to create a beautiful mural in the downtown Washington Courthouse.
The project that was started in 2016 when through several twists and turns before settling on Henn. Originally according to the Recordherald, a local artist was picked to complete the farmers market-themed mural, but the artist did not have the time to do the artist that's when locals turned to Henn because he was, "somewhat local."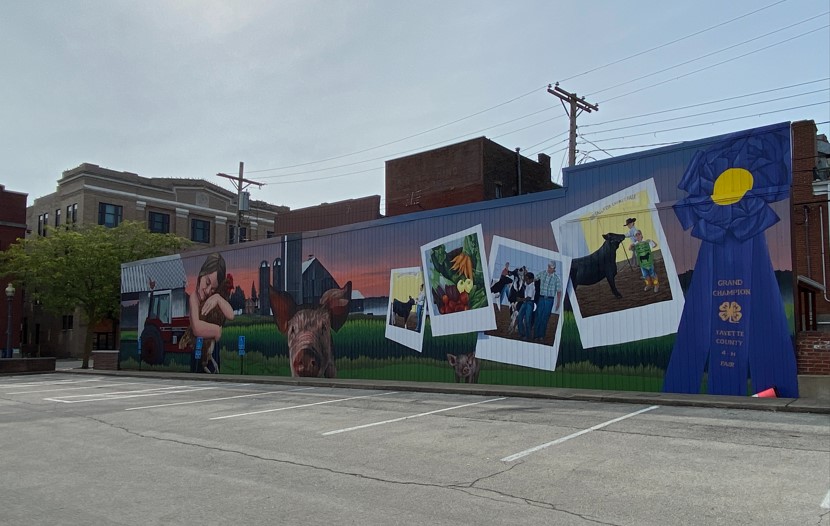 Henn who is famous all over the US for water towers, murals, and wallscapes has two in downtown Circleville both on Main street. Henn, a native to Circleville has no formal training, and started work on surfboards and small projects before moving into murals.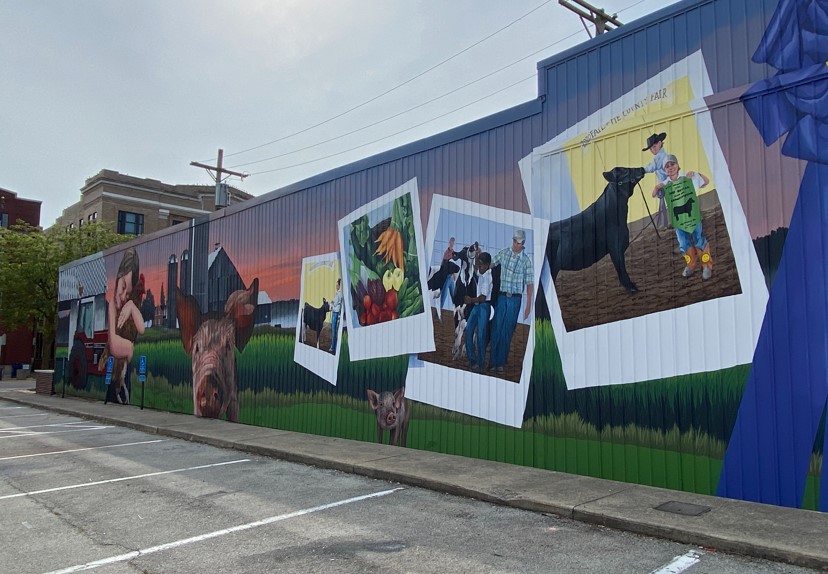 This project according to Henn was a project done with his daughter and started in October of 2020 with sketches and major painting started in the spring. Funding for the project came from grants aimed at arts, tourism, and beautification of the area.
Although not confirmed yet, the little girl in the mural has a lot of resemblance to another girl in the Circleville Mural on Court and Main Street, that happens to be Henns, Daughter. Photos below show WCH mural and Circleville mural with daughter Allyson Henn