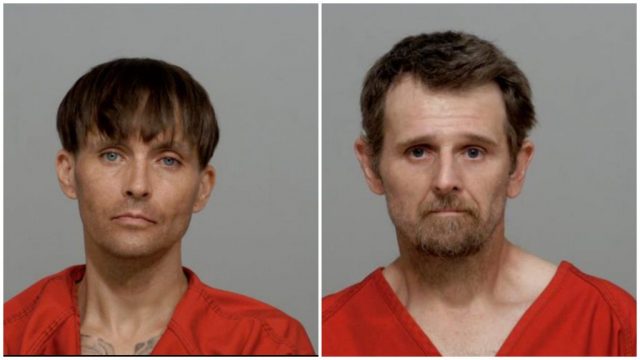 CIRCLEVILLE – One of two men have been sentenced after an arrest that yielded guns and drugs, now he faces over a year in prison.
According to Circleville Police, the traffic stop was first initiated after officers observed the suspect driving down Cedar Heights road that is closed for construction. When the vehicle stopped the passenger fled on foot in a short pursuit but was quickly managed. During the investigation, officers saw in plain view illegal items and called in Officer Eberhart and K9 Serg for a narcotics-free air sniff. Surge detected drugs and a search of the car was warranted. Officer Speakman and Estrada along with Circleville Detectives found 2 handguns, 2 grams of Fentanyl, 300 dollars cash, weights, and scales indicative of trafficking drugs.
Bryan Carpenter, 35, and Kenneth Hardman, 46 were arrested and charged with having weapons while under disability, improper handling of a firearm in a motor vehicle, possession of drugs, and trafficking. Carpenter was also charged with obstructing justice, and disorderly conduct.
Bryan Carpenter, 35 was found guilty this week at Pickaway County Common Pleas for Having Weapons Under Disability, Trafficking in
Fentanyl Related Compound he was sentenced to 18 months in prison, $318.00 forfeiture, firearm forfeited.