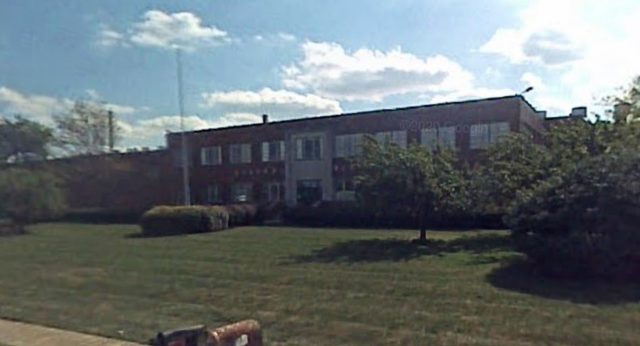 CIRCLEVILLE – GE is moving to create a clean site for possible new owners in the future at its 559 East Ohio Street location, the process will partially demo a few buildings but the property will not be completely torn down.
We reached out to two people who have their fingers on the pulse for this location and now we are reporting the facts.
According to P3 Ryan Scribner who told Sciotopost that he spoke to representatives this week that only remediation work is planned for the block-wide building. That statement was supported by the City of Circleville service director Jim Stanley. The two experts on this location said that most of the buildings are in good shape and do not need to be torn down.
In 2017 the plant was closed. The GE plant opened in 1948 and built Fluorescent bulbs, in its heyday, it was one of the company's top plants. That changed in the early 2000s when new technology introduced halogen and LED lights, and EPA started regulating Fluorescent bulbs and the chemicals they contain.
The company switched gears at the plant in 2014 with an attempt to make halogen along with Florescent, but with florescent going obsolete the manufacturing plant was forced to close.
Since then GE has mothballed, and entities like Pickaway Progress Partnership (P3) Ryan Scriber and the City of Circleville have been working to find a new owner for the building. One of the biggest issues with the plant has been the remediation of toxic chemicals within the plant.
A fluorescent lamp tube is filled with a mix of argon, xenon, neon, or krypton, and mercury vapor.
The mercury in a fluorescent bulb can be released as both dust and vapor if the light is broken. This heavy metal is dangerous to people and animals and easily migrates through the environment in the air, water, and soil. EPA has released strict guidelines on how this can be remediated.
The partial demo according to these sources will be in the factory sections of the facility to remove drains, production lines, and things used to manufacture these bulbs because of the chemicals. The plan is to keep as much of the existing building including the office building and some partions, and only remove areas needed to remediate and abate the chemical to turn the location into a brownfield.
Scribner told Sciotopost that the building is being worked on because of a possible sale that is happening but would not expand on the potential owners.