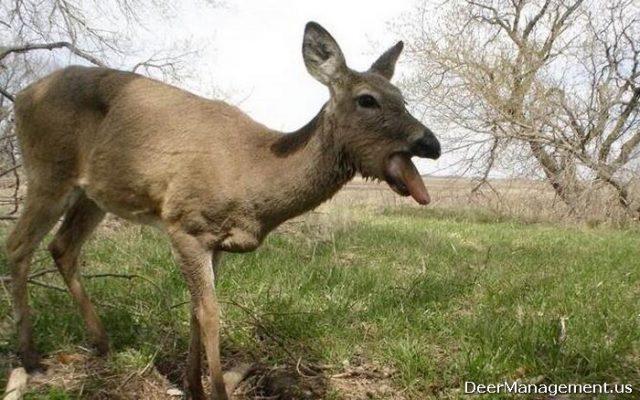 OHIO – ONDR is reporting that Epizootic Hemorrhagic Disease (EHD) has been confirmed in Franklin, Hamilton, Perry, Athens, Ross, Warren, Butler, Greene, Preble, Highland, and Union counties. Sandusky and Madison counties are pending further testing.
EHD typically affects some white-tailed deer in the late summer. This is not unusual, as EHD is the most common ailment affecting deer in the eastern U.S., and the disease occurs annually in the late summer and fall in deer herds across North America.
PLEASE REPORT: We are asking Ohioans to report their observations of deer with EHD: http://ow.ly/3VN450KkYm
When reporting choose "Deer – Dead or of Concern" in the Species drop down, and then answer the questions that auto-populate to describe what you're seeing.
Symptoms
Symptoms vary and usually develop about seven days after exposure
Deer appear disoriented and show little or no fear of humans
Animals may appear feverish
Pronounced swelling of head, neck, tongue and eyelids
May have respiratory distress.Transmission
EHD does not pose a serious threat to livestock (according to the Ohio Department of Agriculture)
.
The virus deteriorates in fewer than 24 hours after death and cannot be spread from deer carcasses
.
No risk has been shown to be associated with direct exposure to the virus or in consuming a deer that has been infected with the virus
.
To be cautious, never kill or eat a sick deer. Depending on the actual illness, the deer may be unfit for consumption. Without testing, we cannot be certain what a sick deer is suffering from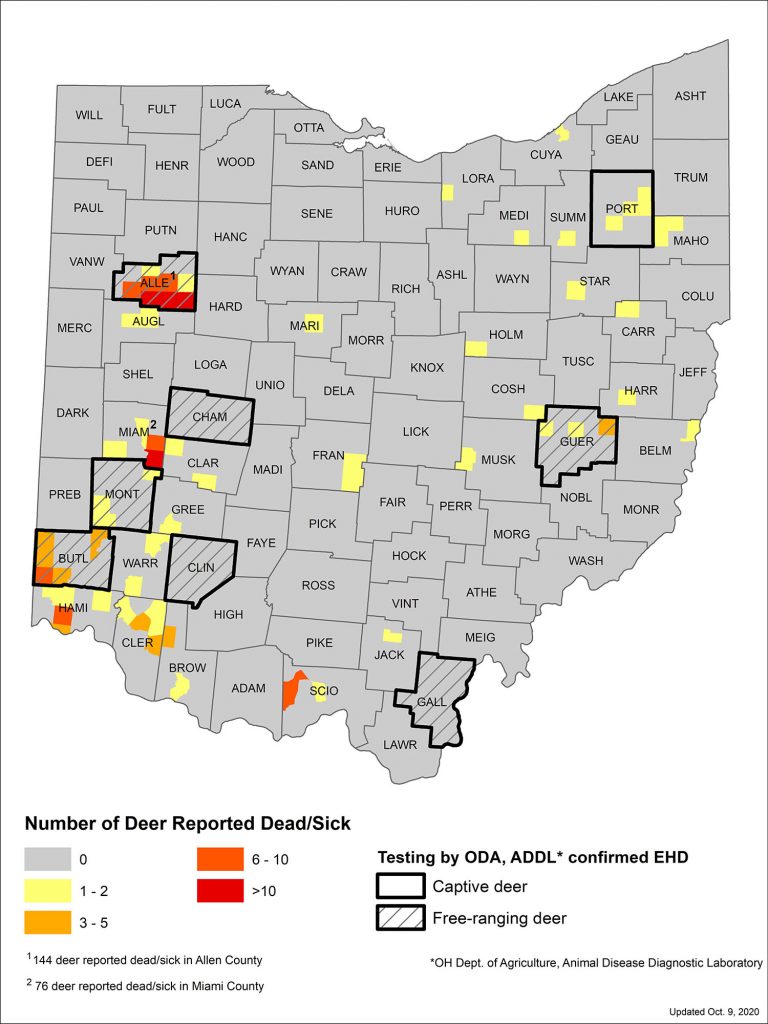 The disease does not affect humans nor does it impact the safety of consumed venison.
Caused by the bite of an infected midge (a type of fly) and once there has been a hard freeze, these insects die off for the winter, eliminating new cases of EHD.
UPDATE: My headline said "Zombie Deer" has been changed, this reflected how these deer act when under this disease, but confusion on another disease, Chronic Wasting Disease, which is also been called Zombie disease was confusing. I fixed it. Nothing else in the story was changed.