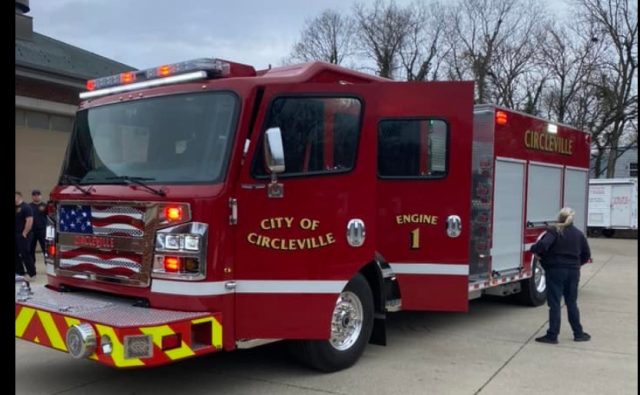 CIRCLEVILLE – Today Circleville Fire department took possession of a new fire engine on Friday, March 25, 2022 that was replaced an out of date engine.
Aging Equipment has plagued many rural first responder departments as small communities struggle to pay for full-time EMS and fire protection services all over the state. Help from an Ohio group that aims to find funding for these shortcomings through government grants has been a lifeline for Pickaway County.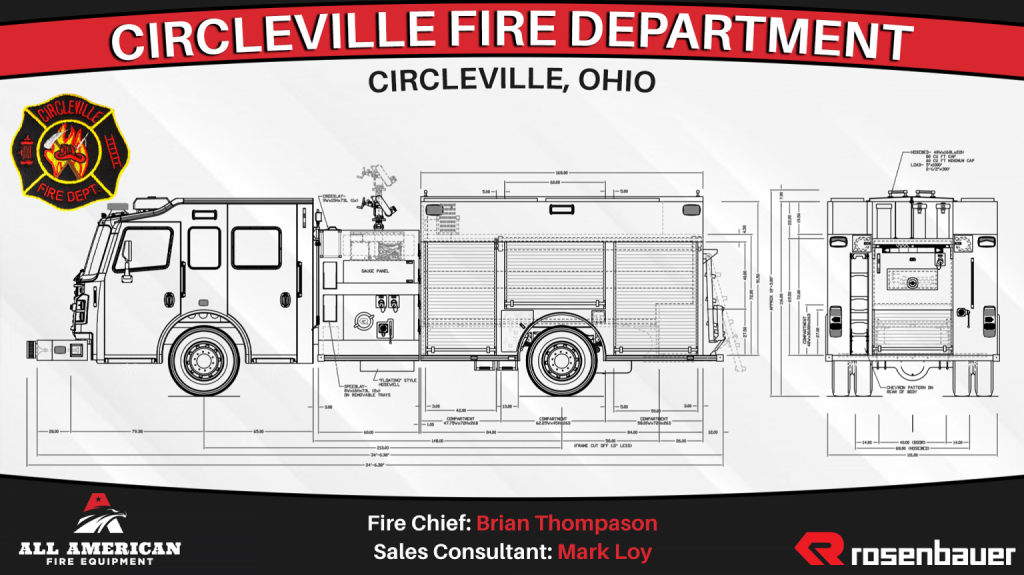 That a grant that was started last year with Circleville Fire Chief Brian Thompson has netted 591,500 dollars to build a brand new Engine that will replace aging equipment. The city of Circleville does have a match of 5% of that cost or around 28,000 dollars.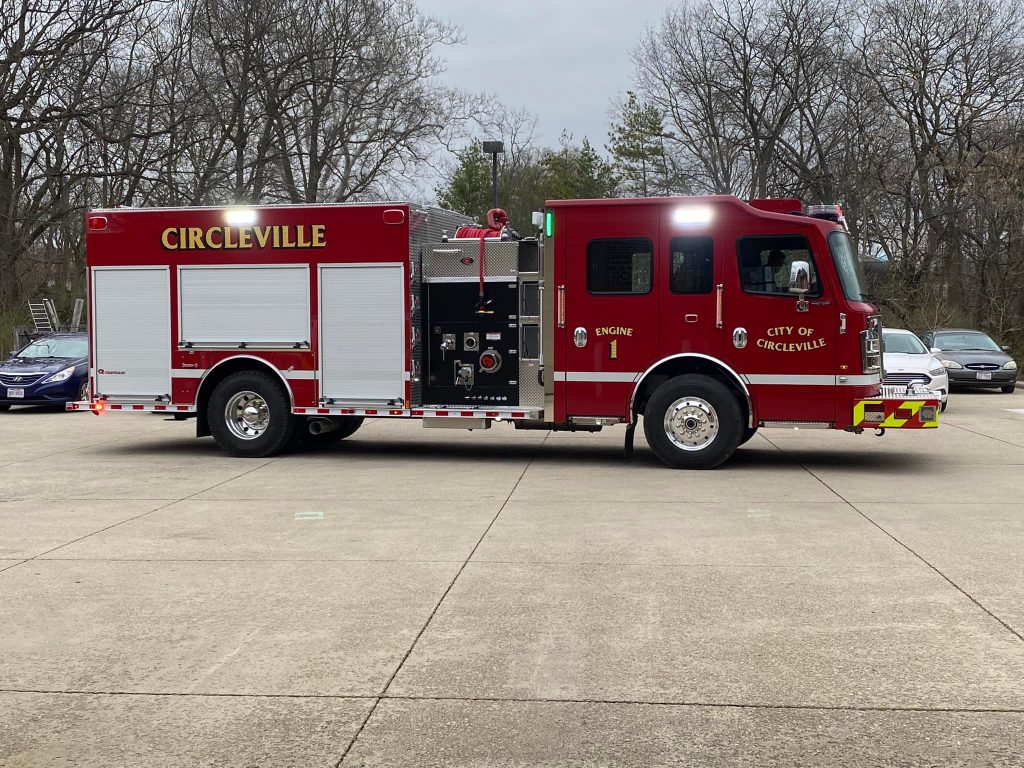 Chief Thompson said that the grant was a commutative effort between himself, Captain Cavanaugh, Micky Smith, and City Safety Director Terry Frazier and couldn't have been successful without their help. Thompson said that after a build process with a spec engine/rescue combination apparatus. They made a choice on a new Rosenbauer Engine from All American Fire Equipment. The Fire Engine company has three locations one in Washington Court House.