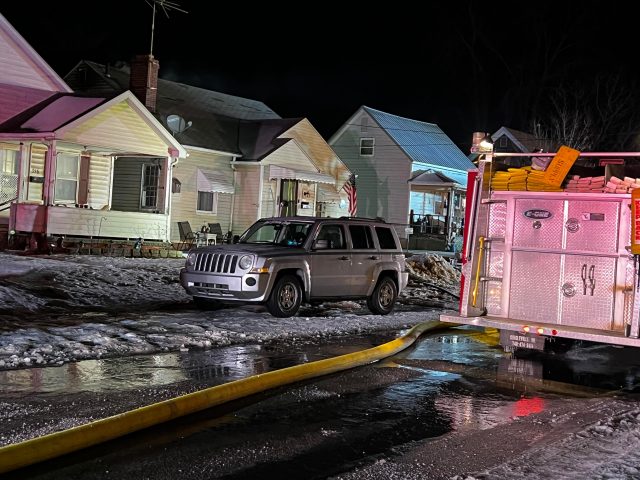 CIRCLEVILLE – Around 7:30 pm last night a fire raged through a duplex home located at 358 Logan Street that ended with 10 children and 2 adults being displaced from their home now they are looking to find another place quickly.
"It's hard to have ten kids, in a hotel room," said Sabrina Forbes, "our home on Logan street is not going to be habitable, we have to move."
Forbes takes care of her 6 kids and 4 kids from kingship care that she took in when they were in need, one of them is special needs. She told Sciotopost that it's hard for her to find a home that fits their situation but is positive that things happen for a reason.
Currently, she had been put up in a hotel locally for the week, but things will most likely get expensive quickly with as many kids as she has and not being able to cook meals there. So when we spoke to her I asked her what her needs were and would post them in this story to see if people are willing to help the family in their time of need.
NEEDS ARE AS FOLLOWED:
The need to find a new rentable home with enough room for her family
Asking for gift cards to local food restaurants or fast food for the kids.
Walmart gift cards for clothing, or general needs items.
Contact the page for donation locations and we will work things out for the family.
A go fund me has been set up by the family here: https://www.gofundme.com/f/fobes-family?utm_source=facebook&utm_medium=social&utm_campaign=m_pd%20share-sheet&fbclid=IwAR2juWm1bYuzgbk6EqXCaLwAAvAb57bnoAew3agC7mTXNd9V6AAY5yms94U