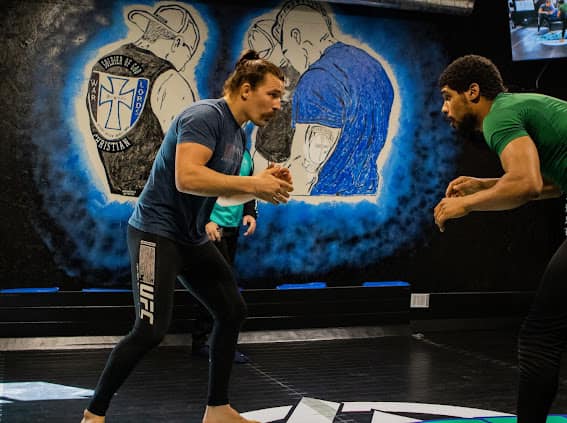 CIRCLEVILLE – The Everts Center is opening its doors to two major Jui-Jitsu tournaments that will bring people from all over the United States to Circleville Ohio to compete in two full-contact grappling tournaments.
The Fuji Spring Championship will be at the home of RoundTown Brazilian Jiu Jitsu Academy on May 14th, in Honor of The Legion Project. Then Twisted Church will be putting on a night show with exciting National pro fights and Military Veteran Super fighters.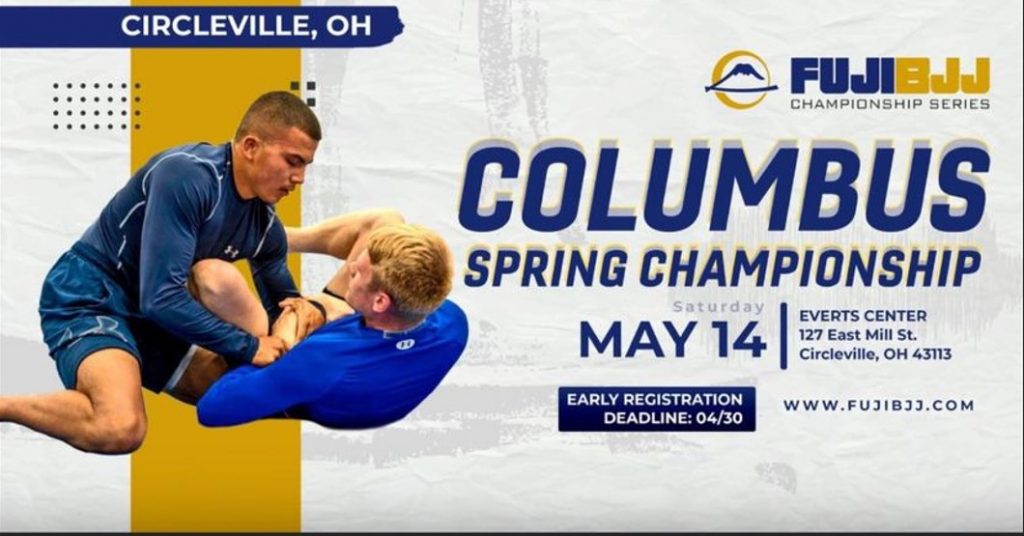 "On May 14th you have two different draws, you have a regional tournament that starts at 9 am and goes to about 3 pm, that's going to be Northern Kentucky, Pennsylvania, all of Ohio, Indiana coming in to compete for the Fuji Championship series, and then at night, that nighttime show is where you have a national global impact, said Dave Bever Founder and Director of Twisted Church.
The FUJI Jiu-Jitsu Championships is a nationwide tournament series. FUJI BJJ was founded by Royler Gracie Black Belt and Pan American Champion, JW Wright. JW has been hosting jiu-jitsu events for over 15 years throughout the Midwest. FUJI BJJ currently has ten regions throughout the United States and is partnered with some of the best competitors and academies around!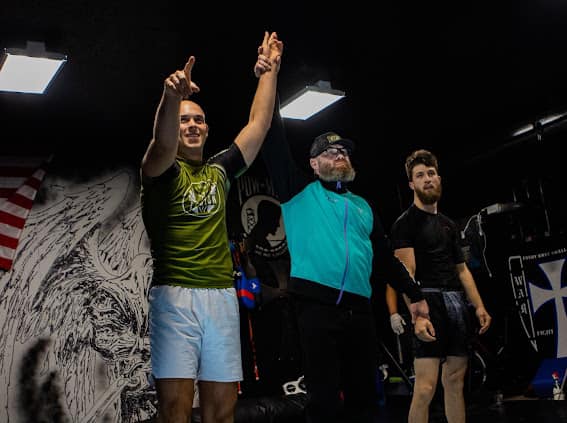 The first event is the Fuji BJJ Columbus Spring Championship starts at 9 and will bring hundreds of competitors to this regional circuit. The competition will be from white belt to black belt men and women, and grappling action will occur all day long. This event is open to the public and more information is below
More on that event here: https://www.fujibjj.com/Events/EventSchedule/1517
The Second event Twisted Church will be putting on a night show with exciting pro fights and Military Veteran Super fights.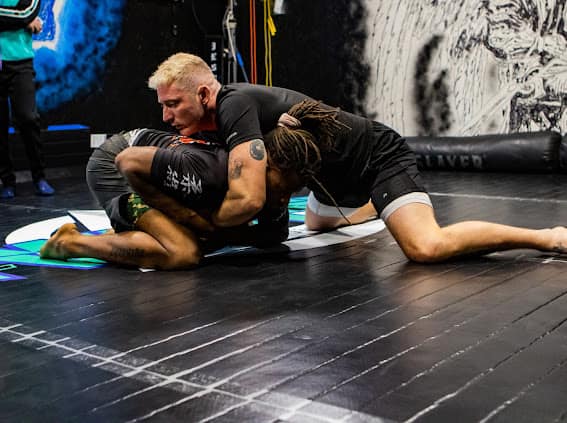 "When the first event ends this building clears out, doors will open back up at 6 pm, and at 6 pm You have some of the biggest names and professional submission grappling and jujitsu that will be coming in and around the area Friday. They'll be competing in a 16-man private Invitational. The winner of that Invitational wins $5,000 And a title belt. These are guys that compete all over the world. This is what they do for a living full-time jujitsu athletes. They're coming from California, they're coming from Chicago. They're coming from Michigan, Washington DC, they're coming from Atlanta, Georgia, the Carolinas just for this one event. What's even more exciting is that number one and number two in a special event are coming in."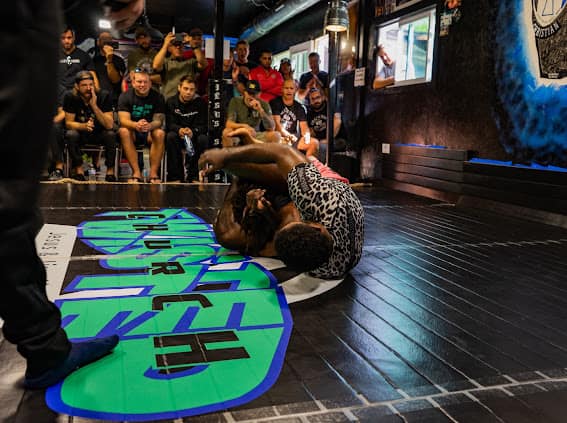 Nine of these athletes just competed out in Las Vegas at the world's largest qualifier for the Super Bowl in jujitsu, which is known as the ADCC this was a pay-per-view event.
"ALL proceeds go to support Veterans and First Responders through the work of "The Legion Project" for the night event," said Bever, "They're opening chapters out of state, and they train these veterans and first responders, they teach them jujitsu for free, again, bring them into that kind of camaraderie and that community helping to overcome their PTSD or maybe various other things that they got going on in life. One of those happens right here and Circleville."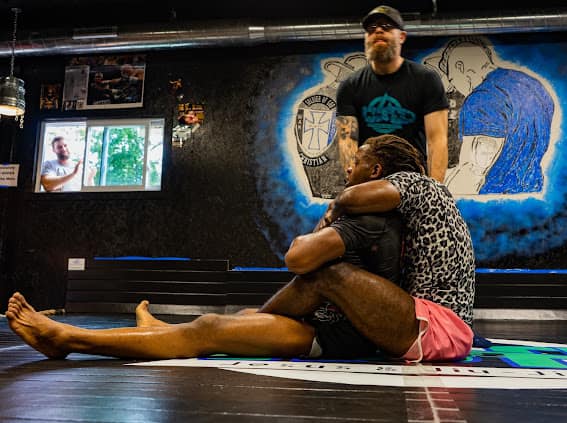 Dave Bever Founder and Director of Twisted Church in Lancaster Ohio says that without help from Donnie Worthington Founder and Lead Professor of Round Town Jiu-Jitsu, Tim Morthland Fuji- One of the largest National traveling Jiu-Jitsu tournaments, Black Belt Professor Dave Freetage out of the Grove City Brazilian Academy and WITHOUT Dave Freetage, there wouldn't be Fuji, Round Town, or Twisted Church happening May 14th.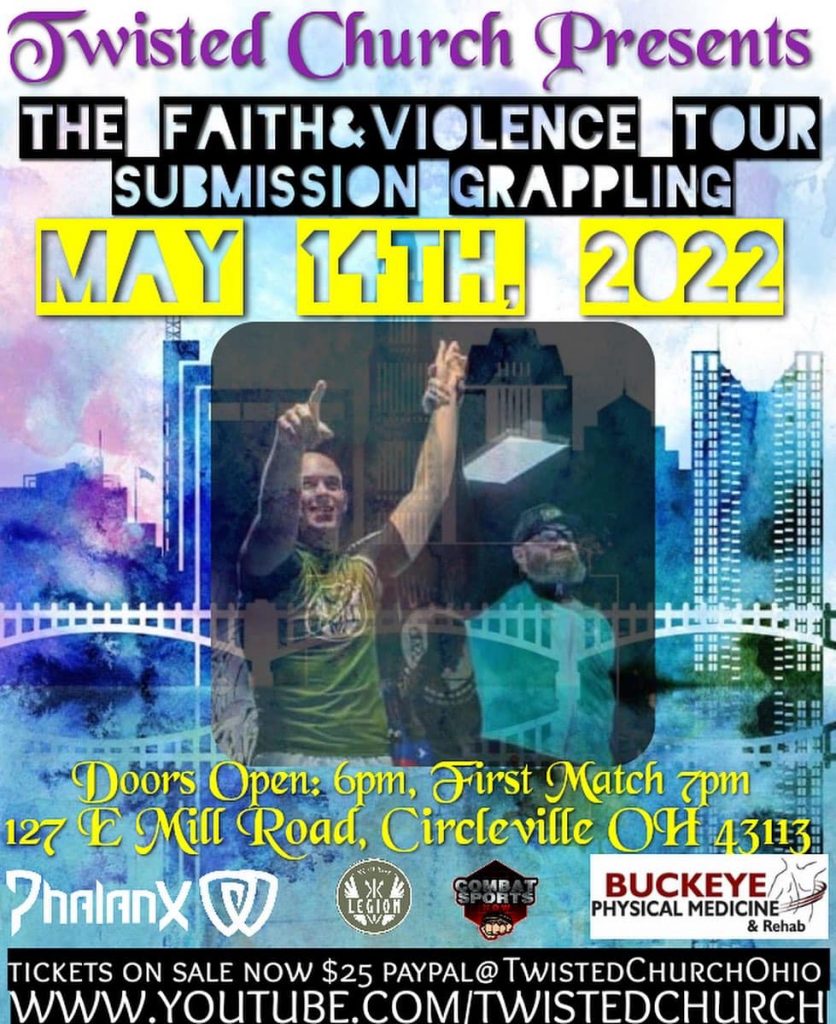 More in the second event here: https://www.facebook.com/TwistedChurch
Everts property owner Jon Bialy says this has been one of the companies goals since they renovated the school, "one of the primary goals is to bring activities bring business, bring foot traffic to the community through events, through tournaments through whatever you can imagine that fits within our basically our the framework of Everts."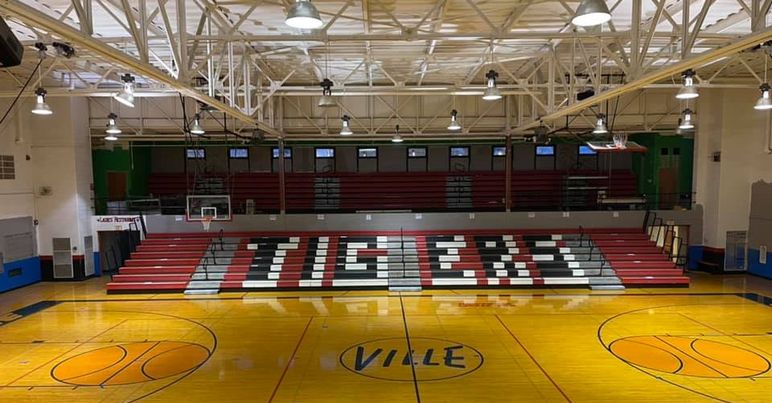 Everts renovation started in 2020 when the City of Circleville sold the property to the corporation. Since then Everts center is seeing hundreds of people a day inside. Hosting volleyball games, Pickleball, Baseball batting training, a shooting club, Roundtown Brazilian Jiu Jitsu Academy, and more.