Circleville – A man's identity is being sought after stealing thousands of dollars in dumbbells from the local Hampton Inn in Circleville, the theft was caught all on video.
According to the hotel around, 10 am on Friday, July 22, 2022, a man with two suitcases enters the hotel possibly looking to book a room. When he goes to check in, no one is at the desk so he stands there for a short period of time before noticing a key card has been left at the desk by another renter and has not been picked up by the host yet. The man looks around and picks up the card and walks away. It's only moments later when the hostess comes back and she greets the thief. He covers his tracks by buying a Gatorade and walks down the hallway with the key in his pocket and two suitcases.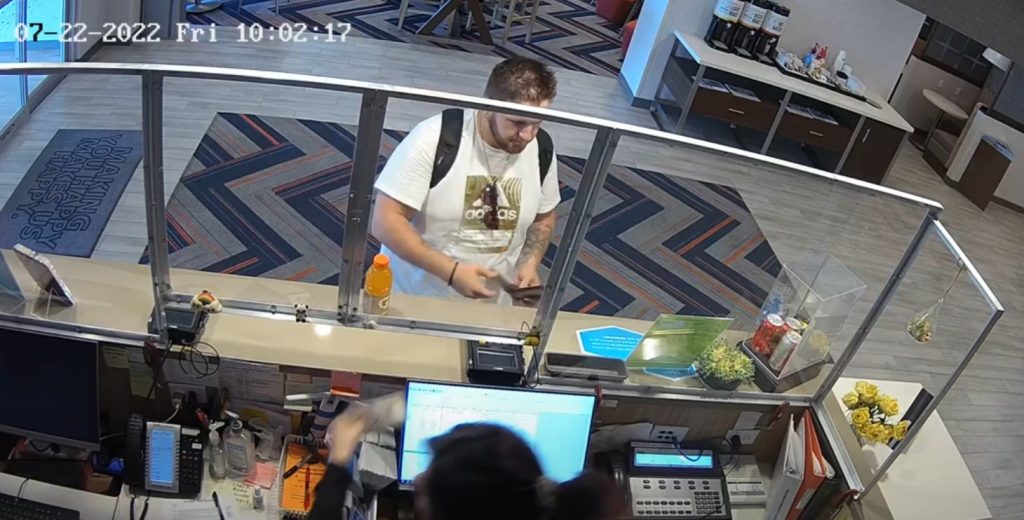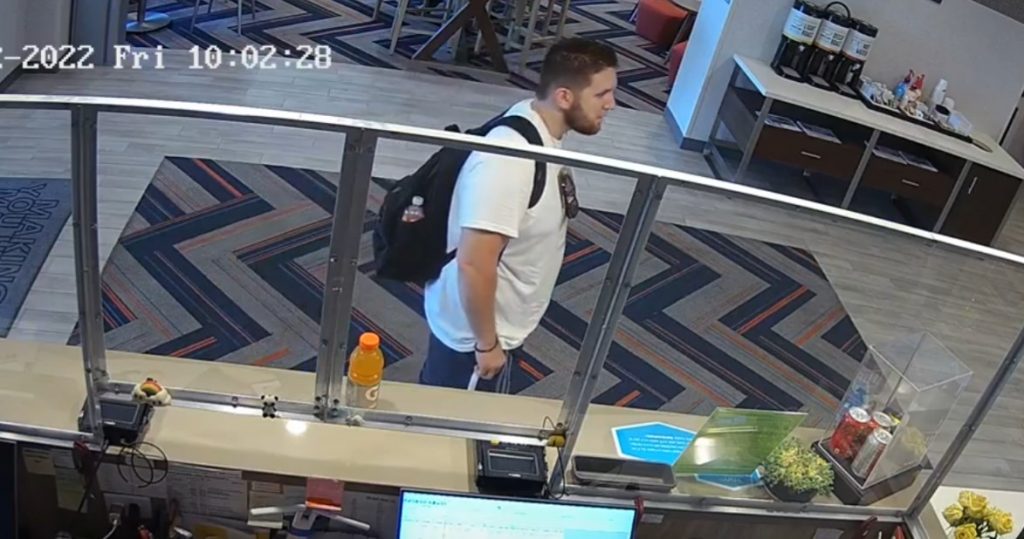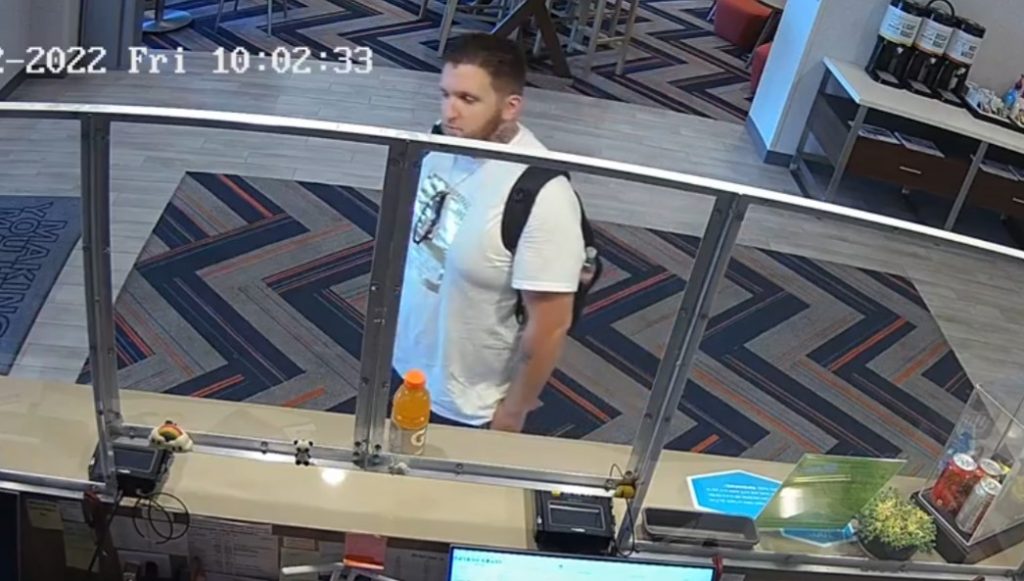 A few minutes later the man uses the stolen key card to access the fitness room where he brings his luggage bags and pretends to work out. In the video you can watch as the man pretends to work out grabbing some dumbbell weights and using them only a few times before they disappear into his bags, he does this several times taking set after set and then they disappear until his rolling bags are completely full. He then exits out of the side door where his car is waiting for the getaway. The car newer blue Honda still has temp tags on the vehicle.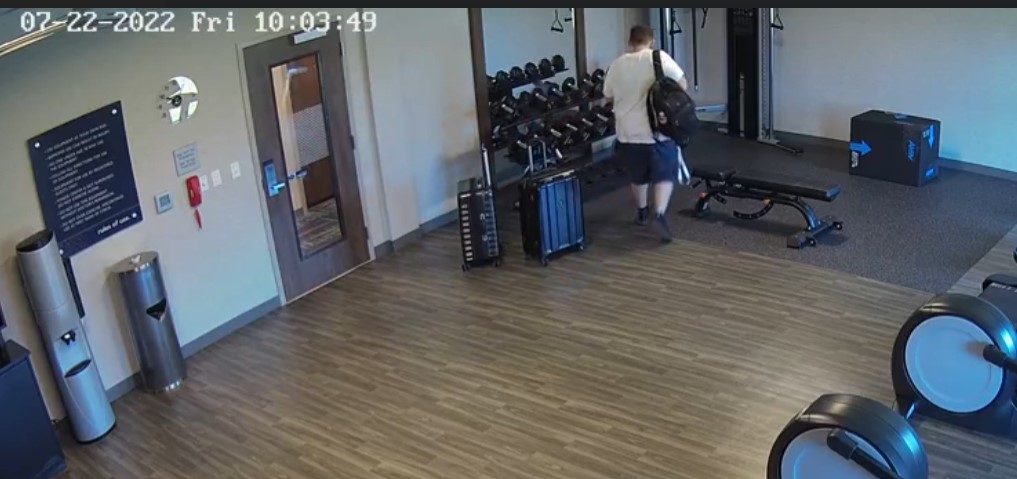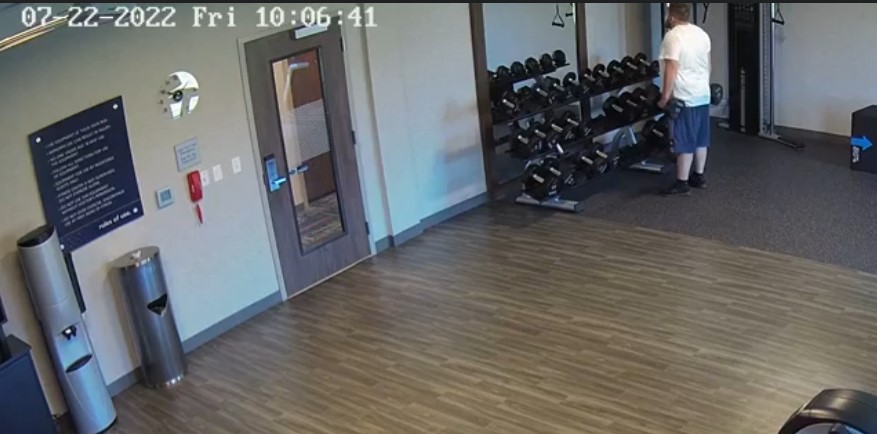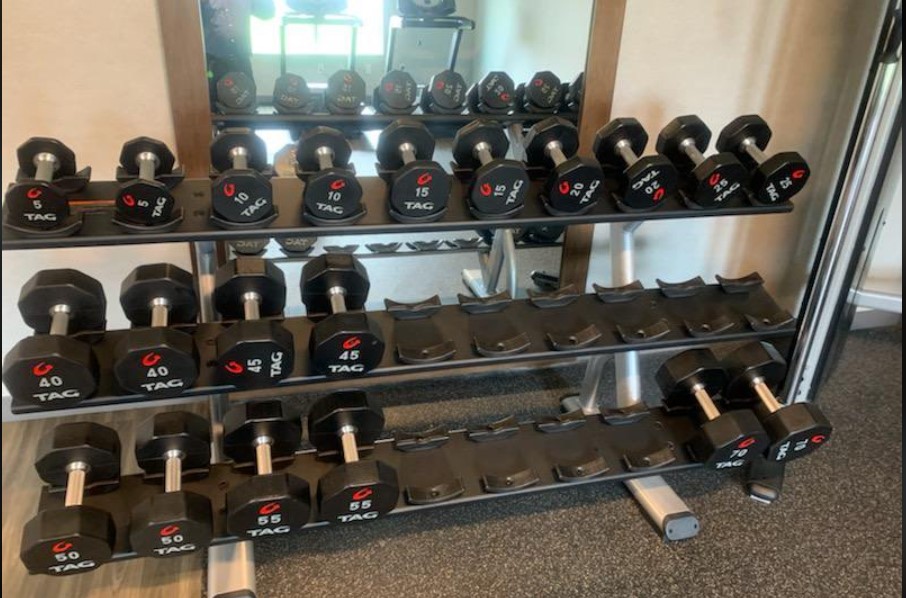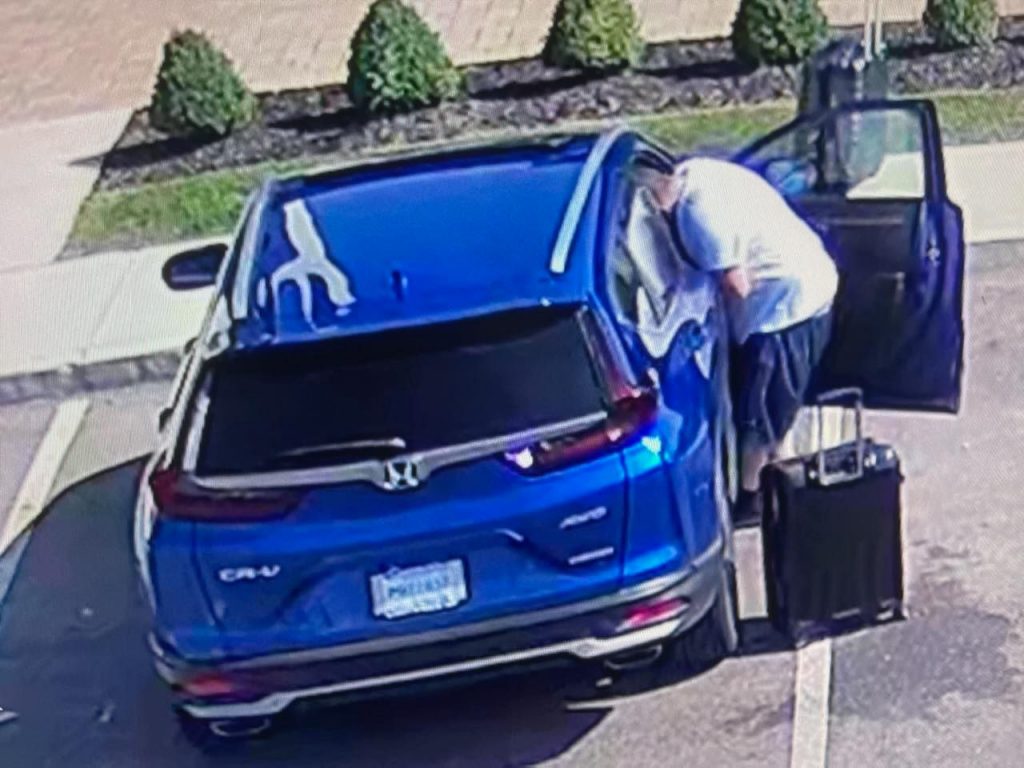 The hotel is asking if you know the identity of the man, he may have stayed at a different hotel after stealing from this one.