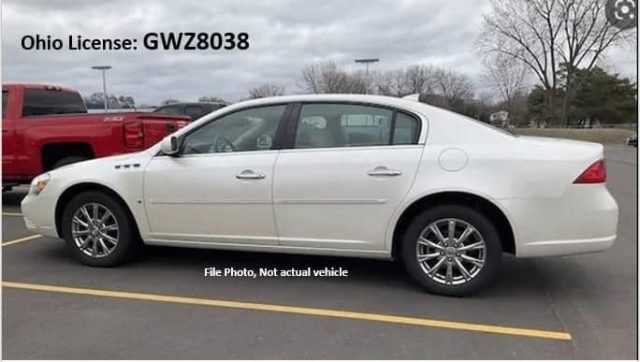 CIRCLEVILLE – Over a week and a half has gone by and answers surrounding local Donald Anderson's death have not yet been answered, but the Circleville Police department says that they are working daily to fill in the gaps.
On Sunday, May 15, 2022, at 0922 hours, 37-year-old Donald Anderson was reported missing by family members to the Circleville Police Department. His family reported him missing after not seeing him after 8:22 am the day before. Donald was supposed to meet family in Grove City at Texas Roadhouse for dinner at 6:00 pm on the 14th and never arrived. The Circleville Police department entered Anderson into a nationwide computer system as a missing person, but it didn't take long to find him.
On Sunday morning, May 15th, 2022 the Fayette County Sheriff's Office contacted the Circleville Police department when a body was found in a barn lot in the 200 block of Bloomingburg-New Holland Rd NE in Union Township. The body was confirmed to be that of Anderson. The body was sent off to labs for an autopsy due to the situation surrounding his death. Since then both departments have been working daily to solve what happened.
According to sources close to Anderson, he was last seen when he finished a workout with a friend at 1 pm and left in the white 2009 Buick Lucerne, bearing Ohio registration GWZ-8038. That vehicle is now missing along with some personal belonging of Anderson. Law enforcement is now searching for the person who has the vehicle and belongings.
According to `Detective Farrelly from the Circleville Police department, "we work on this case daily, we talk to Fayette county every day to learn what they have done on the case and we relay what we have done. We have searched leads and driven to several different counties looking for the vehicle. We are following every tip we receive."
Both departments are asking the public for any information they have in this case you can contact Fayette County sheriff at 740-335-6170 or the Circleville Police Department at 740-474-8888. Anonymous tips may also be made via the Fayette County OH Sheriff app or by visiting our website at www.faycoso.com
Anderson was a Pastor at the Refuge Ministry and an Associate Pastor at Brown Road Church, he was a Professor at Ohio Christian University, he was 37 when he died.