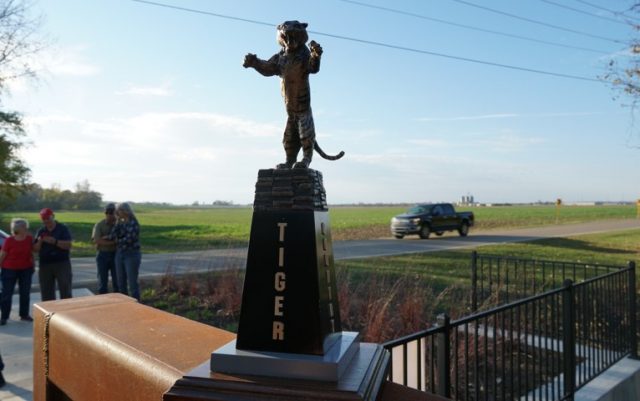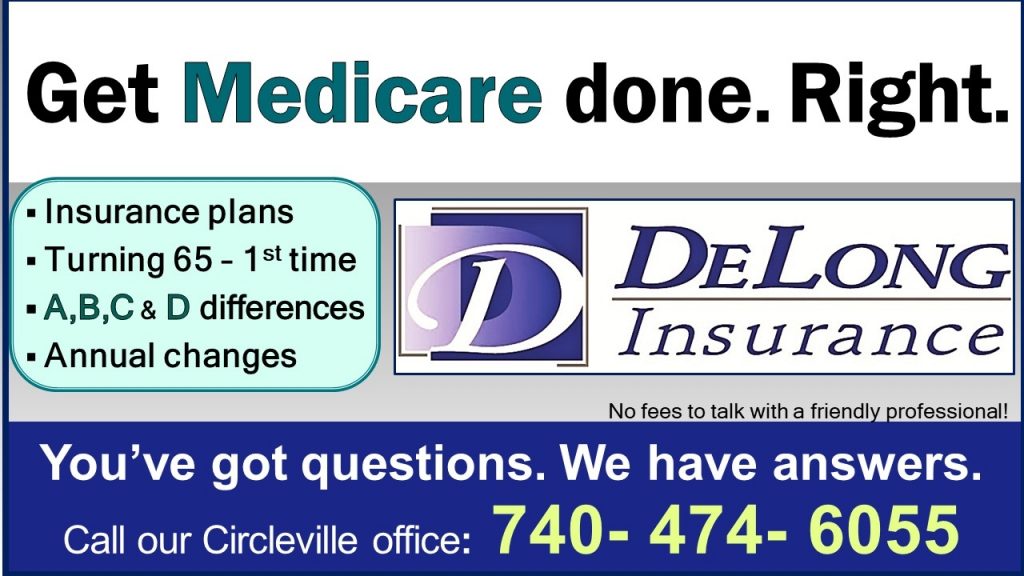 Circleville – Circleville City Schools and the CHS Alumni Association came up with an idea to give the school campus a little more Tiger pride by working on a plan to place a large stature celebrating the school in the roundabout.
The roundabout was built on Clark drive during construction of the schools and according to the Alumni they have always seen the roundabout as a opportunity for something special. So the group began working, and formed a committee to build a statue, so they reached out to three sculptures with the idea and Alan Cottrill of Zanesville moved to the forefront to complete the project.
The planned monument will stand 15 foot tall and welcome all that drive on Clark drive everyday to the Circleville City school campus. The structure will feature a six-foot black granite structure with the words Tiger on two sides, and Country on two sides. The 4-foot square base gradually ends
with two feet of bronze books which will be engraved with the names of top donors on
the spines. A seven-foot Bronze tiger is on top of the book platform.
"Tiger Pride is a major theme for this statue" according to Davis. "When we think
of the tradition of the tiger as a mascot, this monument will be a permanent memorial,"
she added.
The recent committee of Patty Ankrom Truex and Kara Valentine Davis are
depending on all Circleville graduates and friends to fund this venture. Truex has
insisted from the inception that this is a "gift" from past graduates and friends to future
students.

At the beginning of October, approximately 5,700 graduates and friends received letters or emails with information about the statute in the roundabout. A sense of community will be felt by those who participate in this gift. The project will continue into 2024 so gifts could be broken into a couple payments. Graduates who need this information should email [email protected]
or visit the website CirclevilleAlumni.org. Updates will be posted on Facebook, Twitter,
and Instagram.
Alan Cottrill, renowned sculptor, designed this tiger statue after visiting the Clark
Drive site. He will build the monument at his bronze casting foundry in Zanesville with
input from the local committee.

Alumni President Andi Porter Humphries sees this endeavor as a bridge from
Circleville's past to future generations. "Roundtown has always identified with all things
round, so the statue's placement will continue this theme.
"The granite can be traced to landlines where the '474' numbers were previously
GR4 and started out as Granite 4" she remembers from her history lessons. "And, of
course, the tiger is the rock of our school," she said.

The CHS Alumni Association, founded in 2005, has continuously supported
student activities and scholarships with funds raised from graduates. This campaign is
designed to fund the statue as well as student activities. Future phases for the Tiger in
the Roundabout include landscaping and a statue viewing area from the school
campus.

"This beautiful structure will highlight our past, and look to the future," Humphries
said. "It will be a welcoming feature for the schools and the community."