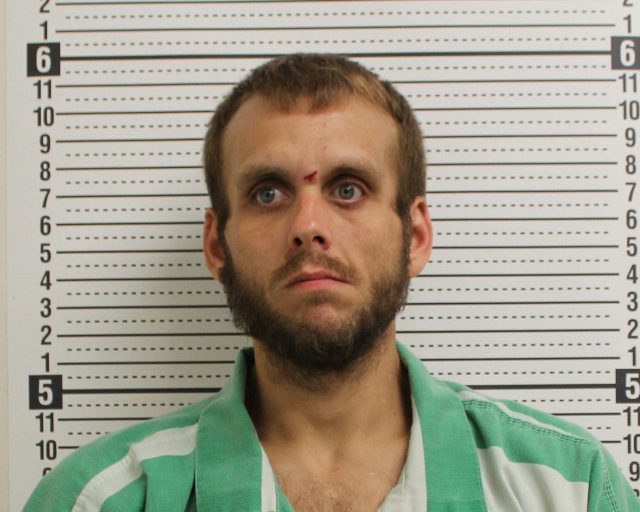 CHILLICOTHE – A woman called 911 for help after a man attempted to trap her inside her home with force.
Accoridng to the Chillicothe police department a woman allowed a man into her home that she knew as "Corey" who she claimed had come to the home to visit people who used to live in her shed. She said she was somewhat familiar with the man.
In the report the woman stated that Corey acted paranoid after entering her home and she went to get dressed, when she came back he had locked the front door and closed all the blinds to the home. She then asked him to leave, he would not, she then attempted to leave the home herself and he blocked her, grabbed her, and eventually hit her. She them called 911. When police arrived at the home, they attempted to get inside but the door was locked, hearing a fight inside the officer then attempted to force the door down but felt that it was being held by someone on the inside. Eventually, officers were able to get the door open and confronted the man.
When officers attempted to detain the suspect he resisted, and became combative, eventually, officers had to take the man to the ground and taser him to place him under arrest.
Corey Moore, 31 was charged with Burglary (2911.12 F4), Assault (2902.13 M1), Unlawful Restraint (2905.03 M3), Resisting Arrest (2921.33 M1), and Obstructing Official Business (2921.33 M1), he is being held without bond at Ross County Jail.