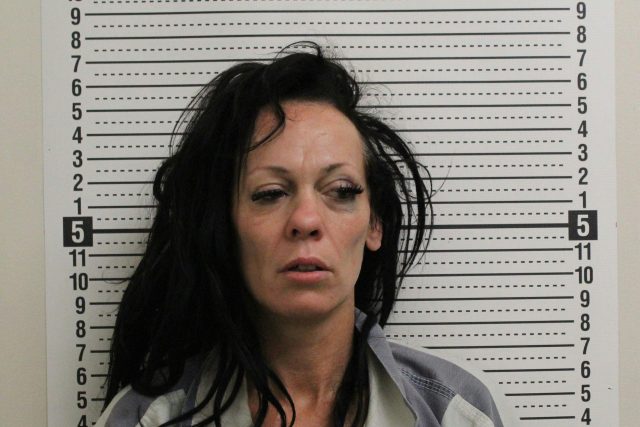 Chillicothe – A woman was arrested after refusing to ID herself after first responders showed up to an overdose death in the City.
According to the Chillicothe police department, they were called to the scene of a possible deceased suspect on 10/21/22 at 2:45 pm. in the area of 242 W Water Street. When first responders arrived they met with an unidentified female that took them to a man upstairs on a bed that was reported to have been given four doses of Narcan. First responders on the scene reported the man deceased.
While doing the report and collecting information, the woman who they initially contacted refused to ID herself stating, "good samaritan law" and refused to cooperate with the police, on questioning how the male was found and the investigation. When police attempted to detain her she fought back pushing them away and fighting with them. Police had to take her to the ground to arrest her, and after she was handcuffed she was able to slip the handcuff off her hand.
April King was arrested for Misconduct at the Scene of an Emergency, Resisting Arrest, Escape, Drug paraphernalia, and Obstructing Official Business. When King arrived at the jail and her items were searched in a black bag that contained an unknown substance was sent off to be tested.
King will be held in the RCJ in Lieu of Bond until her initial appearance in court on October 24, 2022, at 09:00 am in the Chillicothe Municipal Court.