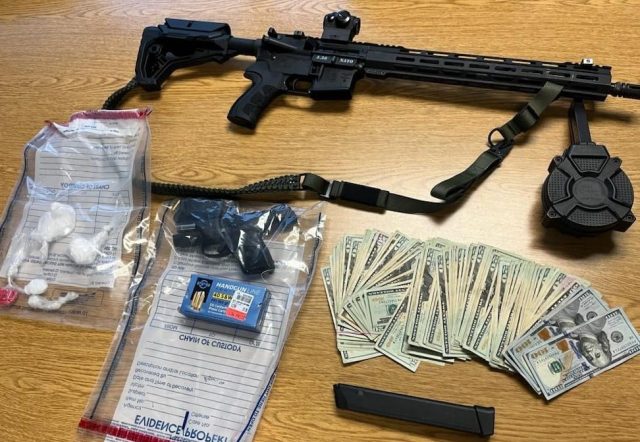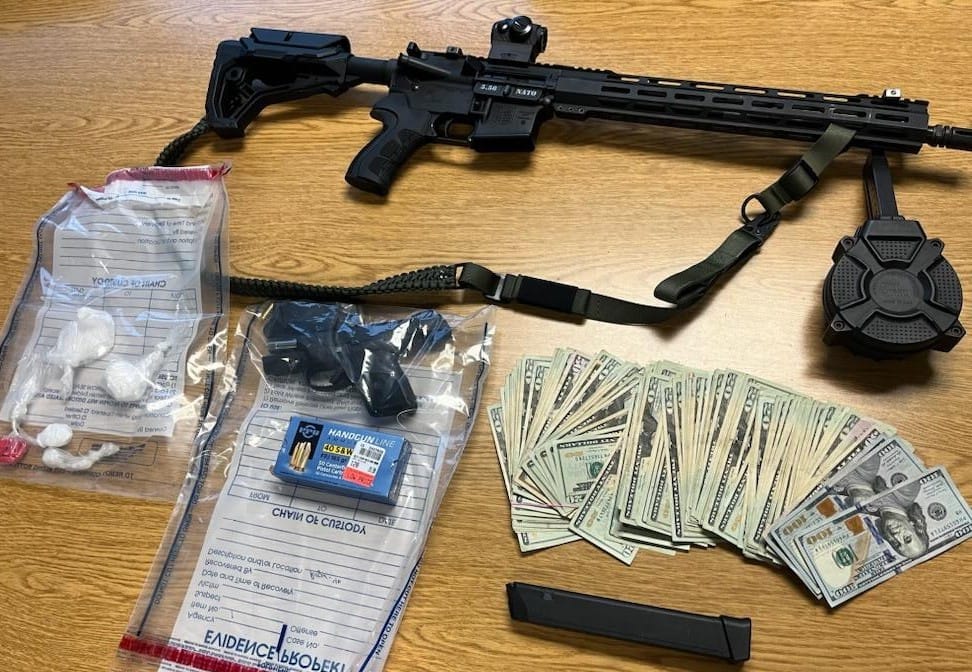 CHILLICOTHE – Today around 2pm a search warrant was served at 553 E. Water Street for illegal drugs and to locate a gun used in a crime.
Chillicothe Police SWAT Team executed the warrant with assistance of the Chillicothe Police Detective and Patrol Division. Seized from the location was around 3 Ounces of Narcotics, 2 guns (stolen handgun and AR Rifle), ammo, and a large sum of cash.
Arrested: Stefhon Greathouse (Columbus, 19YO, Male)Felony Charges: Weapons Under Disability & Receiving Stolen Property (firearm)Additional felony charges pending lab results and continued investigation.
Greathouse was arrested and charged with Discharging a Firearm in the City Limits when a 911 call came in with shots fired in April.