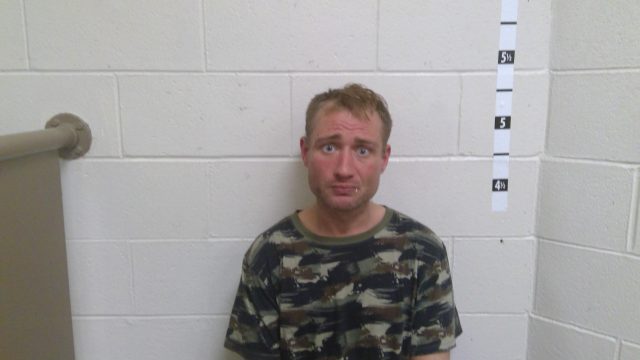 CHILLICOTHE – Police arrested a man after being called after he threatened people with a gun
According to the Chillicothe, the police department was dispatched to the rear of the FD at Main St. and Douglas Ave. on a report of a white male wearing a camo shirt that was holding a Glock pistol in one hand and a stick in the other. Dispatch further advised the suspect was reported as making threats to kill somebody.
When police arrived at the scene they saw the suspect inside of the laundry mat where there were several people. When police approached the man went out the side door and started walking in the alleyway. When police approached and come to talk to them, the suspect began to yell and curse and then took off running. Police pursued the suspect on foot down Douglas Ave, to E. 4th St. and then into an alleyway between E. 4th St. and Jackson St. The suspect grabbed what appeared to be a black handgun from his
waistband and threw it to the ground. That's when police pulled a sidearm at the suspect and gave him commands to go to the ground. The suspect went prone to the ground and began to light a cigarette.
The suspect would be identified as Anthony Ramsey and was arrested for obstructing official business, drug paraphernalia, criminal trespass, and inducing panic.
Anthony stated that firearm he threw down was a BB gun, the item was inspected later and found to be a BB gun that was looked like a real handgun.
He is currently in the custody of the Ross county sheriffs department.,