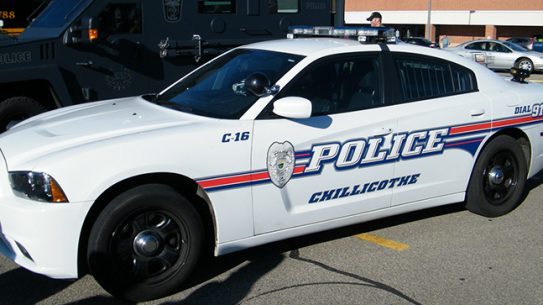 CHILLICOTHE – Chillicothe police were called to Sherman Park in reference to a small child left unattended, which led to an arrest for child endangerment.
According to the Chillicothe police department on 3/06/22, they were called to Sherman Park by a concerned citizen who had witnessed a 3-year-old running around the park unattended for a couple of hours with nobody watching him. The woman stated that she had changed the child because his diaper was full and overflowing. Police indicated in the report that the child was covered in scratches, dirt, or possibly feces.
The woman who called the police said the child was possibly staying at an apartment close to the park where the door was standing open. Neighbors said they yelled into the doorway but no one came to the door.
The Chillicothe police officer went to the apartment announced himself and went inside, when he walked in he described the home in the report, "The floor was covered in feces and urine but there was no answer and nobody on the first floor. I then announced myself again before going to the second floor and still no answer. I also observed feces and urine on the second floor. While clearing the rooms I observed a subject laying on the bed passed out. I then announced myself again and yelled at the subject on the bed and they still did not answer me or wake up, I started to walk into the room yelling at the subject to wake up and he finally woke up. I then asked the subject if there was anyone else in the house and he stated no. The male identified himself as Joseph Hughes. I asked Joseph Hughes if anyone else was supposed to be in the house and again he stated no. After multiples times of asking Joseph if anyone else was supposed to be in the house and he replied no, I asked him if there was supposed to be a child there to which he replied "oh yeah, where is he"."
Children Services was then contacted and requested to come to the residences because of its deplorable conditions, also that there was a subject that walked out of this residence and then overdosed in the park beside it earlier this morning.
Joseph was charged with Child Endangerment. Joseph was served
Summons Citation 9307 and given a court date for 3/11/22 at 9:00 am. The child was left with Children's services.