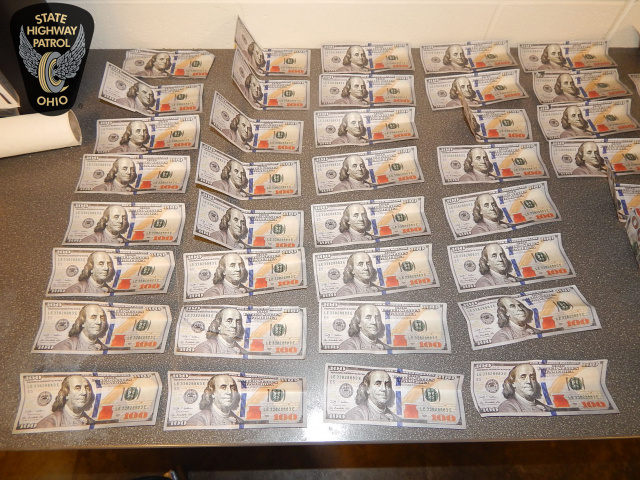 CHILLICOTHE – Chillicothe police department is investigating two incidents of counterfeit bills one-dollar bills and 100 dollar bills were passed yesterday.
According to the Chillicothe police department the first bill was passed on Speedway gas station located at 10 N Bridge St in reference to a theft complaint where a man passed a counterfeit $1 bill was made. Police were
advised that a skinny male with brown hair and a black beard wearing a leather coat and red hat came into the store and tried to purchase a fountain drink with a counterfeit $1 bill. The store clerk was able to determine that the bill was fake as the male was leaving with the drink. The male left the area headed north on a bicycle. Police looked for the man but could not find him.
The second incident occurred when delivering pizza, according to the Chillicothe Police department they were called to Dominos Pizza after a delivery man was handed a counterfeit 100 dollar bill and didn't notice until later. The report said that the delivery guy met a younger male and female in front of 543 E Main Street to deliver the order but they walked down the road further to an unknown location after paying for and
receiving the order. He stated that he only carries $20 in change at a time so when he told the couple that, they accepted the $20 in change and told him to keep the rest as a tip. The bill was noticeably fake with, ""For motion picture use only" displayed on the front & back and a serial number of (JE06161268A).