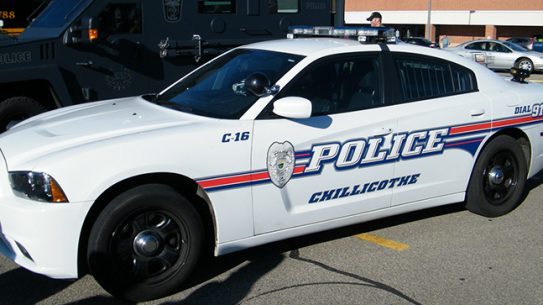 CHILLICOTHE – One man is in custody after a fight and trying to evade police in Chillicothe.
According to the Chillicothe Police department, the police were dispatched to 28 W 8th Street refence a trespass complaint and wanting the subjects
barred (who were still present).
Dispatch then requested additional units respond, as calls were coming in about a large fight at that location now. Upon arrival, witnesses pointed to
a suspect vehicle, driven by Thomas Lawwill, fleeing the area northbound on Paint St and then Eastbound on 7th St. The suspect failed to comply and then fled from the moving vehicle on foot.

Police ran him down shortly after and he was apprehended at the rear of the GOO GOO Car Wash on Main St, and taken to the Ross County Jail.
Lawwill was cited for expired plates, fleeing and eluding, and was barred for the property